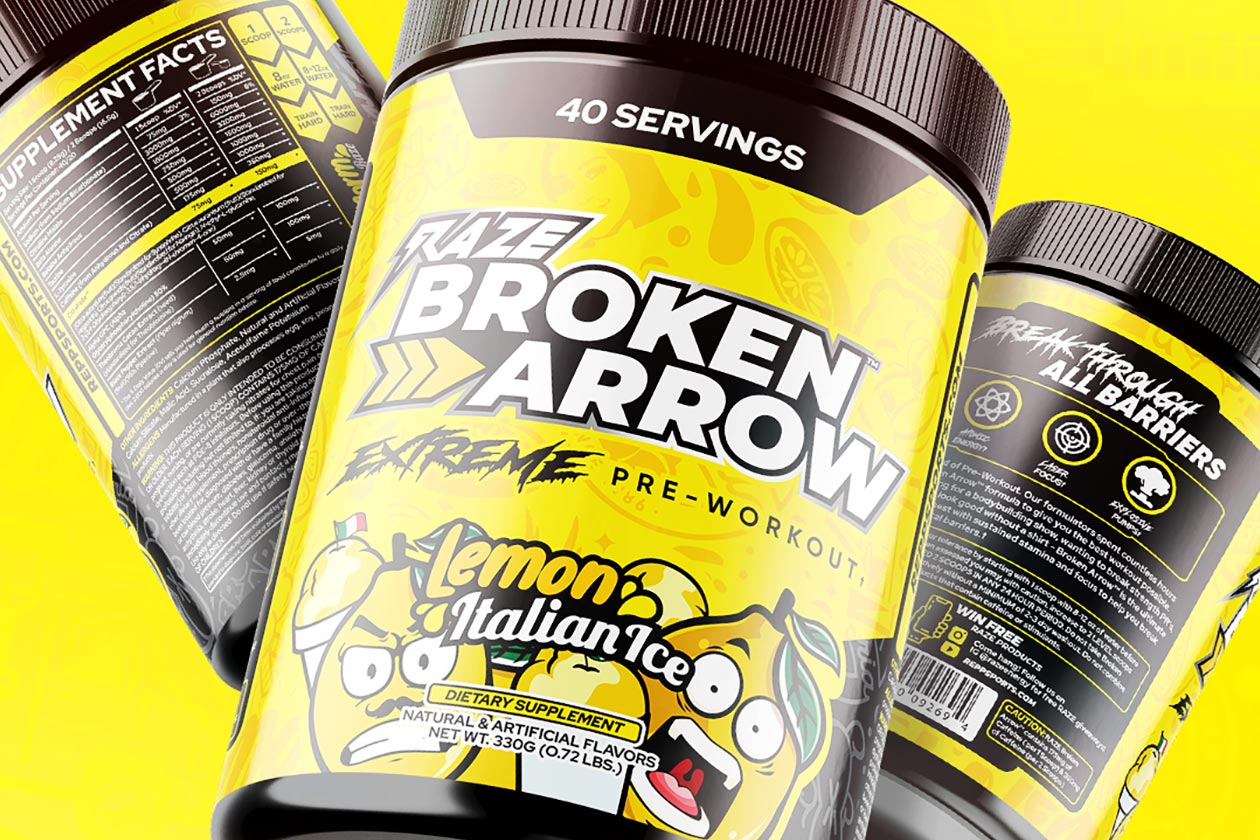 RAZE recently revealed that it would be bringing over REPP Sports' long-running and well-known stimulant pre-workout Broken Arrow to its growing family of sports nutrition supplements. The brand has, of course, given the product the RAZE branding, and today, it has confirmed what kind of ingredients and dosages we'll be getting in the transitioned pre-workout.
RAZE's Broken Arrow is going to have a different set of flavors to choose from than what you get in the REPP Sports original, starting with Lemon Italian Ice, which is also the limited-edition flavor for the RAZE Energy drink for the month of May. The supplement will also be switching from the usual 30 servings per tub to a bottle of 40 regular or 20 maximum servings.
The formula powering RAZE's iteration of the Broken Arrow pre-workout is exactly the same as what you get in REPP Sports' version, from the pump-powering 6g of citrulline malate and performance-supporting 3.2g of beta-alanine, to the intense 350mg of caffeine and a gram of tyrosine for focus.
Broken Arrow will be relaunching under its new home at RAZE in the coming weeks, and again, in the limited edition RAZE Energy drink flavor Lemon Italian Ice. The brand has not confirmed the price of the RAZE Broken Arrow pre-workout, although the original is still at reppsports.com for $47.99 and keep in mind, that has 30 full servings, whereas RAZE's has that lower 20.