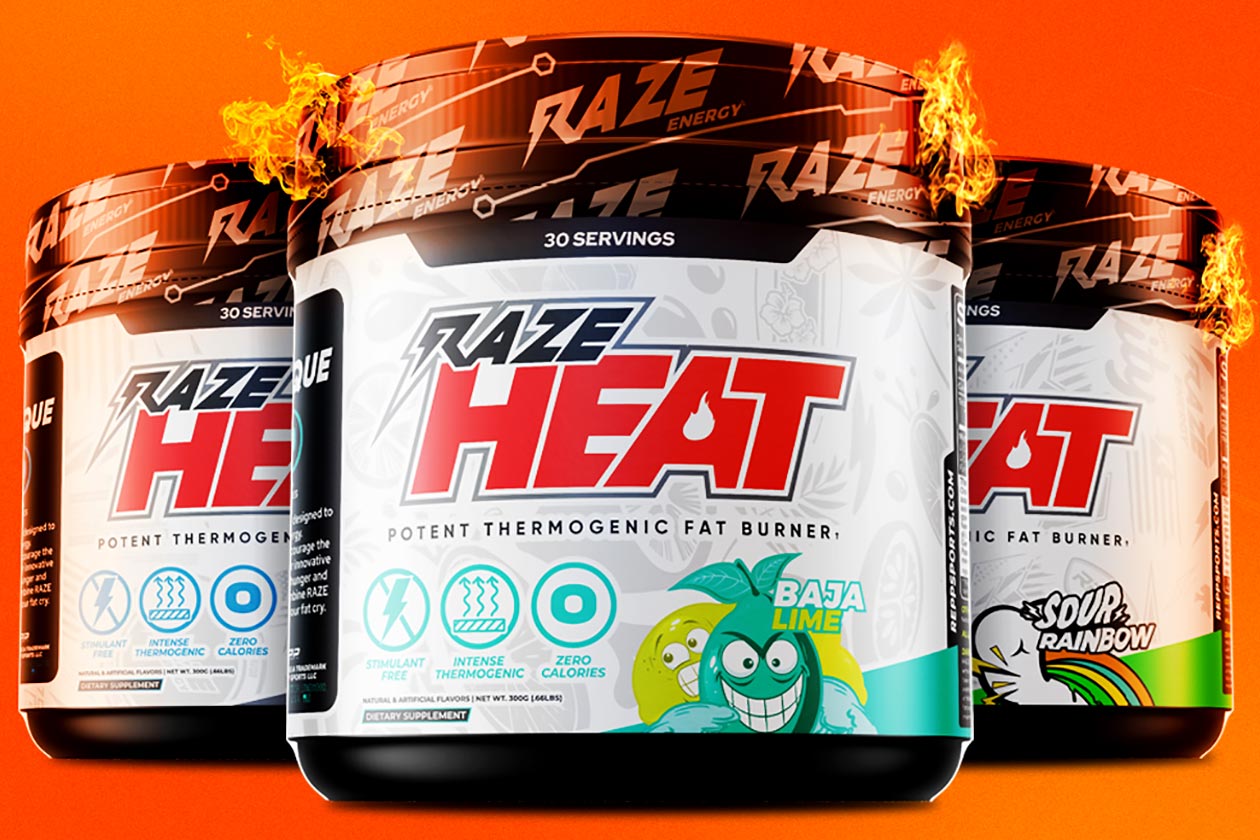 Yesterday we got a preview of one of the sports nutrition products RAZE is going to be bringing over from its sister brand REPP Sports in the stimulant-powered pre-workout Broken Arrow. That rebranded supplement will launch in about three weeks, and to build even more excitement around RAZE and its transition into a complete sports nutrition brand, it has unveiled one of its entirely new upcoming items.
As mentioned last week, as RAZE goes from an energy drink-driven brand to a fully-fledged sports nutrition catalog, it will be bringing products over from REPP Sports and introducing supplements of its own. One of the first entirely new products to hit shelves will be the turkesterone-based muscle builder Mass Caps, arriving in a week or two, then coming shortly after will be the potent stimulant-free fat burner RAZE Heat.
We don't know too much about what's in RAZE Heat, only that it's designed to enhance thermogenesis, it'll have tasty flavors like Baja Lime and Sour Rainbow, and despite its own description of "potent", it won't have any stimulants. Again, the weight loss supplement is going to be available within the next few weeks, at which point we'll get a full look at what the brand has thrown in there for its thermogenic experience.