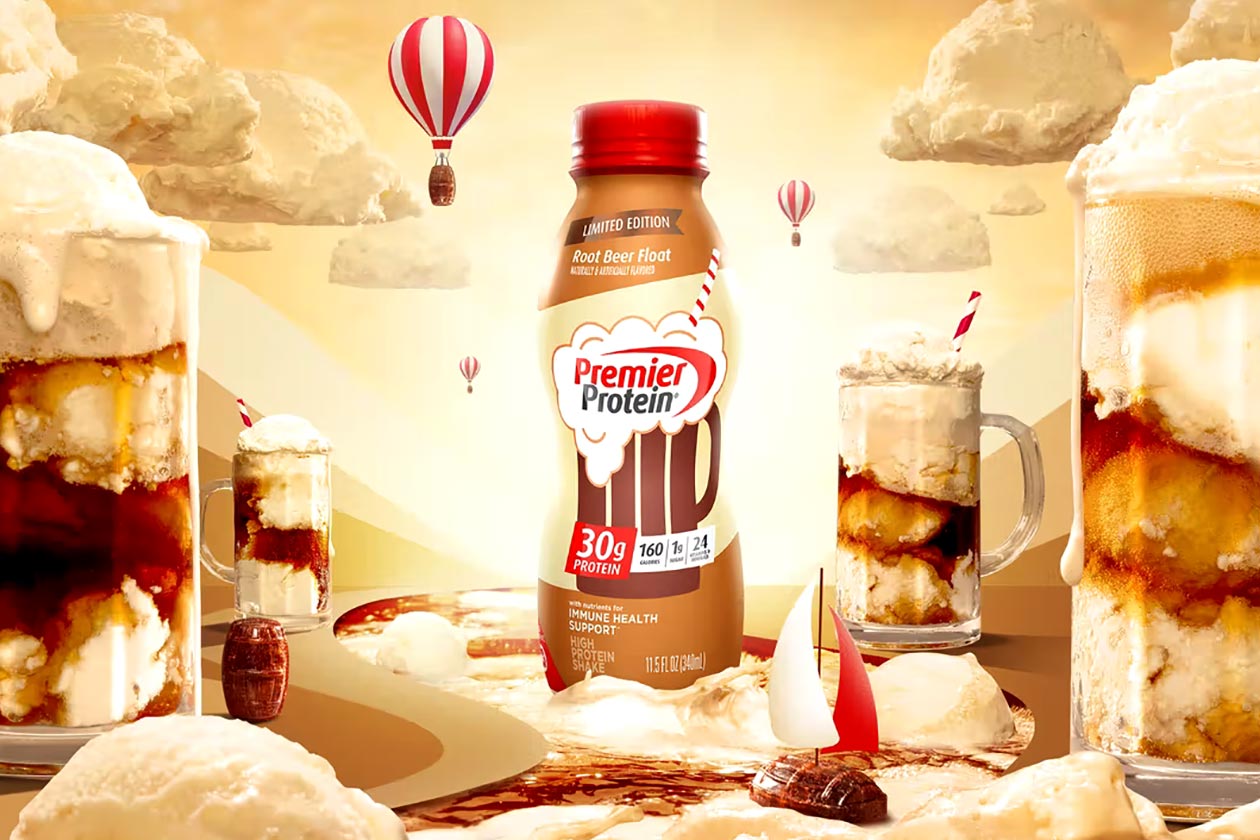 Mainstream protein brand Premier Protein already has plenty of interesting flavors on the menu of its on-the-go protein shake. There is Cake Batter Delight, Cafe Latte, Winter Mint Chocolate, Peaches & Cream, and Cinnamon Roll. While it has several uncommon options, the product still has all your traditional tastes like Chocolate, Vanilla, Chocolate Peanut Butter, and, of course, Cookies & Cream.
Premier Protein has just dropped another new flavor for its high-protein shake, and similar to Winter Mint Chocolate and Cake Batter Delight, it is something on the not-so-common side of things. The brand has turned the root beer and vanilla ice cream beverage Root Beer Float into a flavor of the Premier Protein Shake, communicating the complex flavor all while still providing a good amount of protein.
The all-new and rather intriguing Root Beer Float Premier Protein Shake packs a solid 30g of protein, a lean 4g of carbohydrates with only a gram of that sugar, 3g of fat, 160 calories, and it's infused with a variety of vitamins and minerals. The brand has said the product is out and available for a limited time and now in stores and online in individual 11.5oz bottles or in bulk packs of a dozen.