8 months ago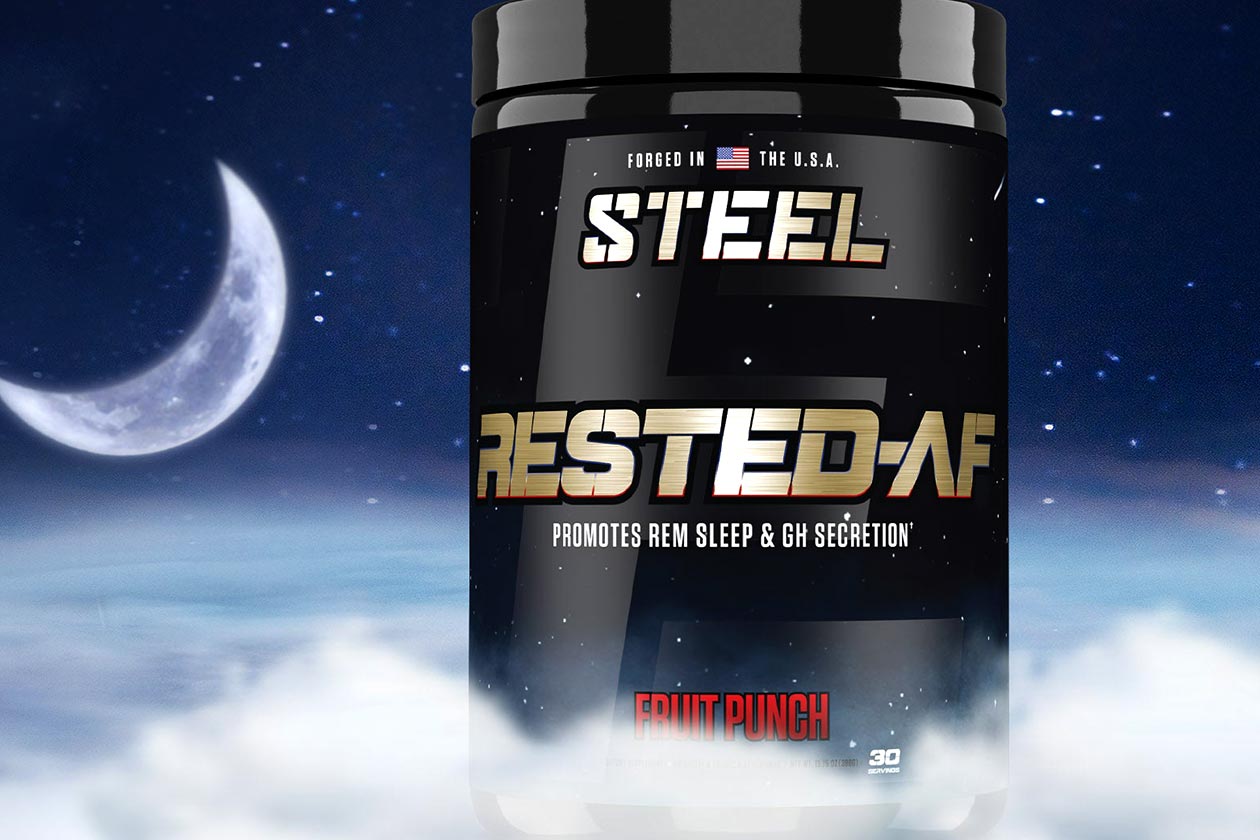 Hardcore company Steel Supplements has reformulated and relaunched its reliable sleep supporting product Rested-AF, and it has packed quite a variety of ingredients into it. The goal of the updated supplement is much the same as the original, aiming to help you get to sleep and get better quality deep sleep to improve several areas of health, most importantly, muscle recovery and repair.
Steel Supplements has several of your more common sleep support ingredients in its refreshed Rested-AF, including 3g of glycine, chamomile, passionflower, theanine, valerian root, and a specific 2.75g of GABA. It is what the brand has thrown in alongside those ingredients that really separate it, as there are several premium and proven components in there, including Zylaria.
Each serving of the 2022 edition of Rested-AF comes with 150mg of KSM-66 ashwagandha and 75mg of the multiple clinical study-backed Levagen+, which is palmitoylethanolamide enhanced with LipiSperse technology for better absorption, and shown to reduce anxiety, reduce muscle damage, and improve recovery. As mentioned, Zylaria is also in the product at a dose of 500mg to drive better overall sleep, something we experienced firsthand.
Steel Supplements has kept Rested-AF in its original flavored powder format, making for an enjoyable product you can simply throw in water, mix up, and drink before you go to bed. The reformulated supplement is available starting this month from the brand's online store at $50 for a tub of 30 full servings with two tastes to choose from in Fruit Punch and Lemon Ginger.