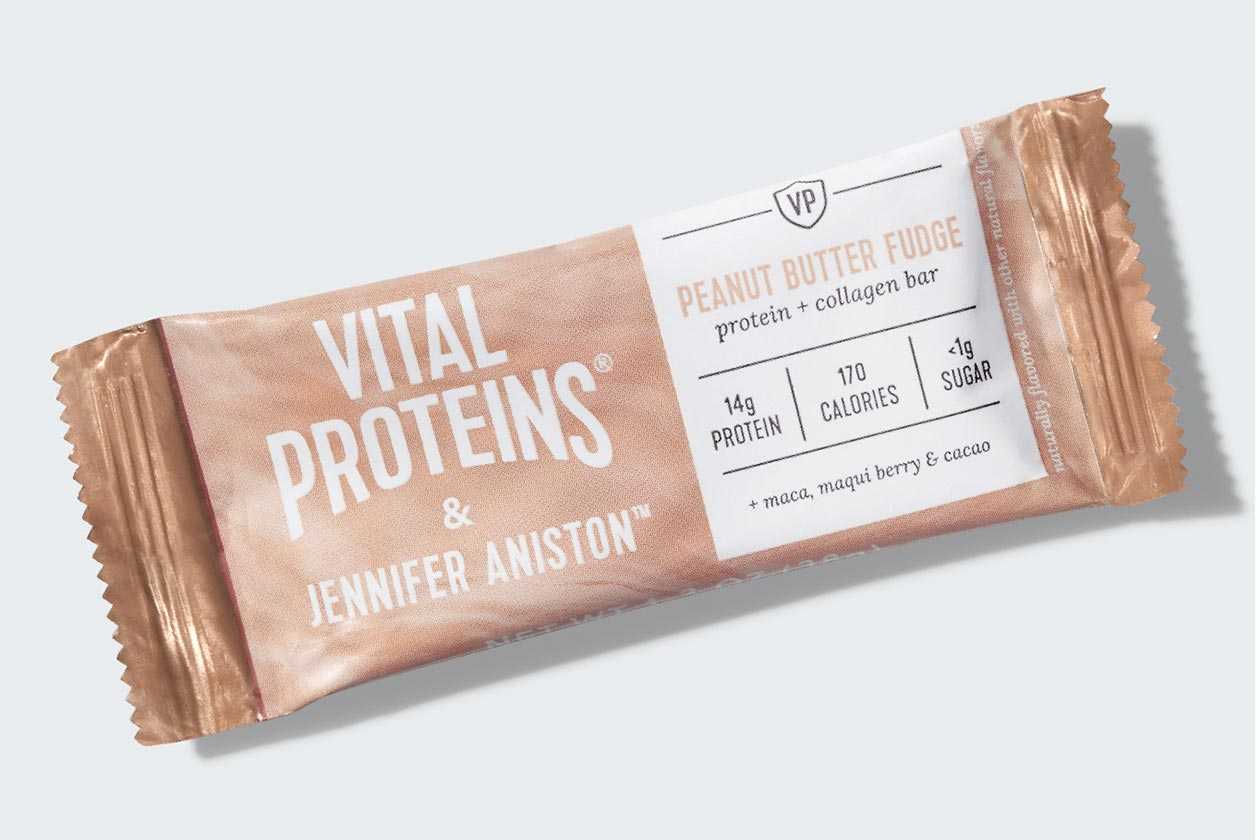 The collagen specialist Vital Proteins has partnered with its celebrity COO Jennifer Aniston for a protein-packed snack, and to further solidify the collaboration, it features "Vital Proteins & Jennifer Aniston" on the wrapper. The product is separate from the protein bar the brand already has on the market under its Vital Performance collection, with this one being a lighter snack overall.
The Vital Proteins and Jennifer Aniston snack comes in the traditional bar format and weighs in at a moderate 39g a piece. That is a lot smaller than the 55g Vital Performance protein bar, and its protein is lower too, coming in at 14g. The protein is from a blend of milk isolate, whey isolate, hydrolyzed whey, and Vital Proteins' signature ingredient, collagen, to support healthy hair, skin, and nails.
Vital Proteins promises a delicious, indulgent experience in its Jennifer Aniston protein bar, and looking at pictures; it does appear to have quite a delicious build. The main body is packed full of crispy protein pieces and it's all covered in rich dark chocolate. The other macros making up the product and alongside the 14g of protein are 8 to 9g of fat, 10 to 12g of carbohydrates, under a gram of sugar, and 170 to 190 calories.
There are three flavors for Vital Proteins and Jennifer Aniston's protein bar, and they all sound delicious, with Peanut Butter Fudge, Dark Chocolate Coconut, and Cold Brew Coffee. The brand is not selling any flavors of the product yet, but it is now listing the collaborative protein snack on its website at $29.99 for a box of 12 bars, presumably in preparation for the arrival of the snack.