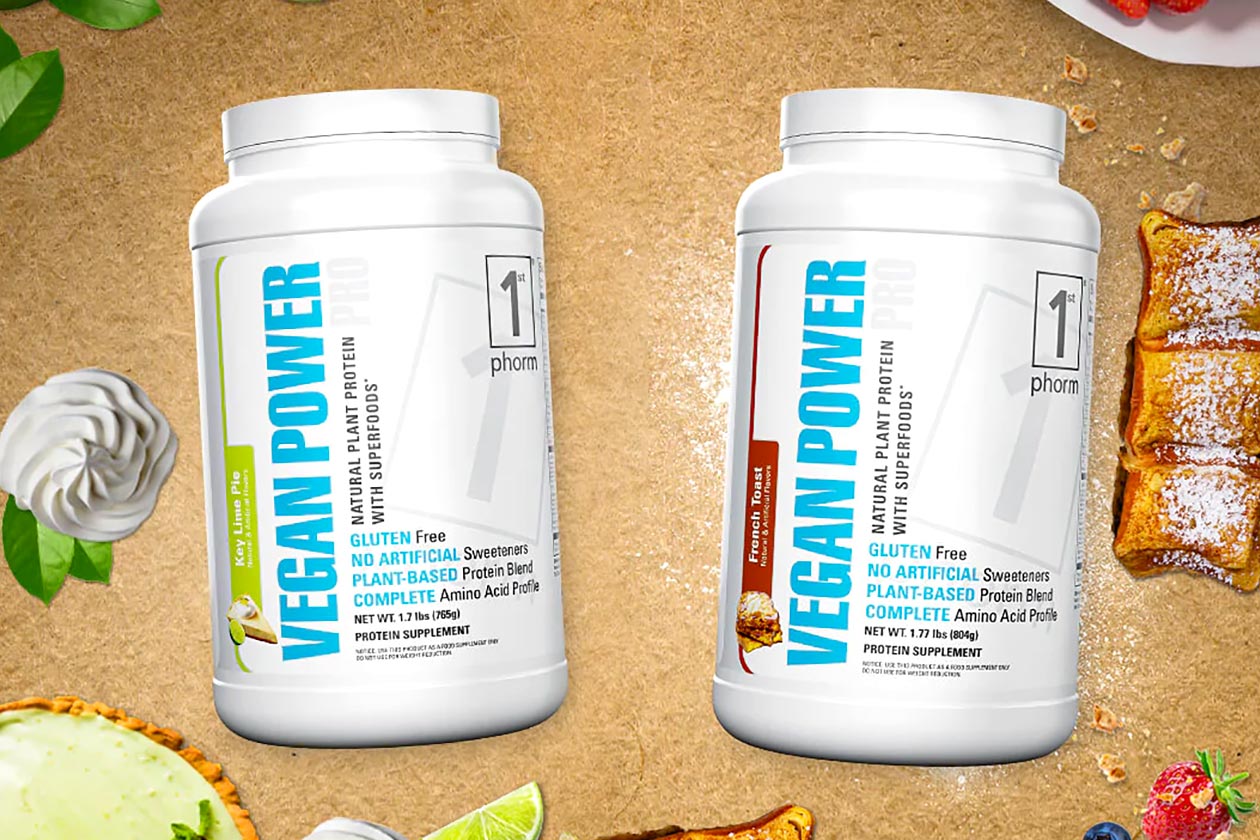 If you're a fan of the popular brand 1st Phorm and its plant-based, vegan-friendly protein powder Vegan Power, there is some exciting news this week. The supplement company has expanded the menu of Vegan Power, adding two new tastes to its previous lineup of Iced Oatmeal Cookie, Chocolate Mint Cookie, and the traditional options, Chocolate Frost and Vanilla Creme.
Making it six flavors for 1st Phorm's Vegan Power plant-based protein powder are two more uncommon creations with French Toast and the dessert-inspired, Key Lime Pie. You still get the supplement's nutritious macros in 19g of protein per serving, 3g of carbohydrates, and between 100 to 110 calories, and infused with added fruits, greens, and digestive enzymes.
1st Phorm prices its Vegan Power protein powder similar to others on the market, at $49.99 for a full-size tub of 30 servings, with both French Toast and Key Lime Pie in stock and available now on the brand's website.