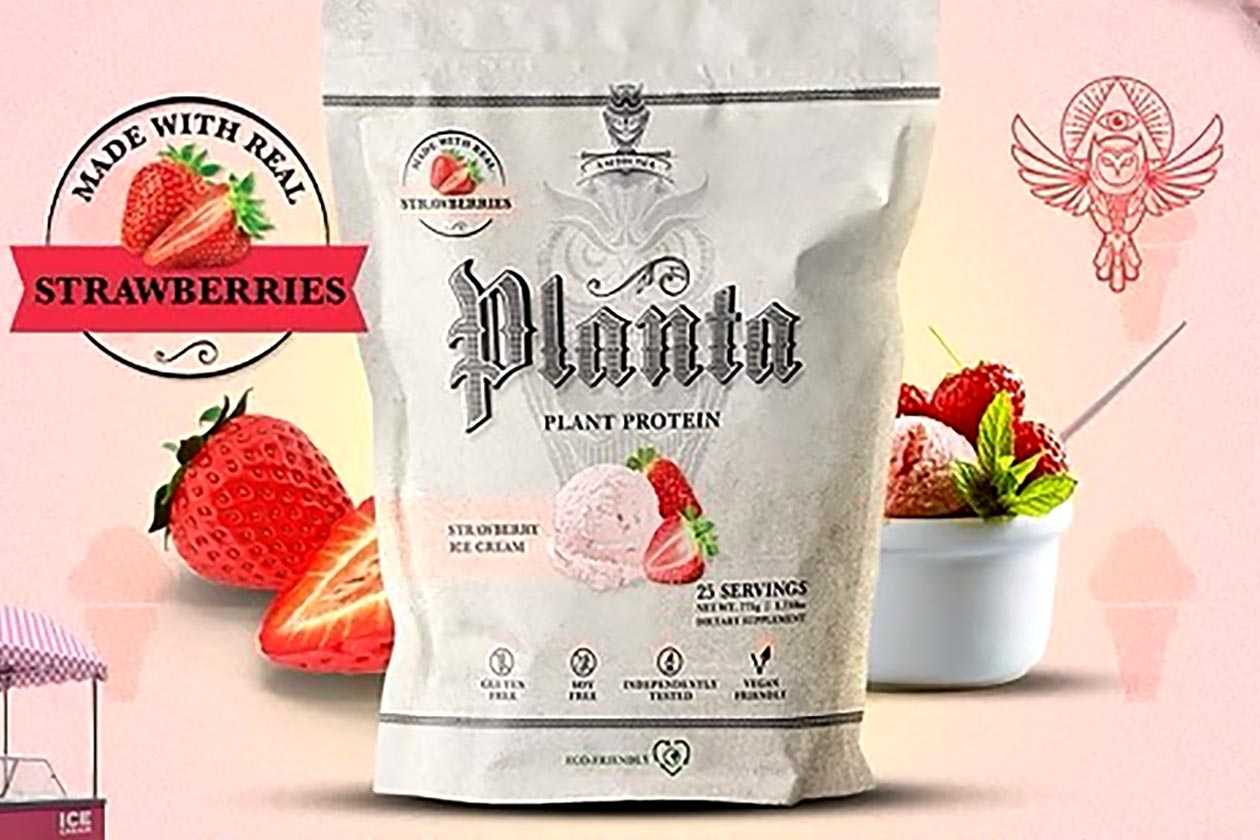 It wasn't that long ago, in fact, just the end of last week, that the reputable collective brand Ambrosia, dropped a new flavor for its popular plant-based protein powder Planta. It wasn't technically entirely new but an updated version of the brand's original Cacao flavor. The product was said to be greatly improved for the relaunch and even got a new name in, Melted Chocolate.
Ambrosia has quickly followed up Melted Chocolate with another flavor extension for its tasty and competitive Planta protein powder. Joining the supplement's extensive menu is Strawberry Ice Cream, made with strawberry pieces. The brand did previously have a Strawberry Shortcake Planta, although it has made no mention of this being an improved version of that like Cacao to Melted Chocolate.
You get that same quality formula in Ambrosia's Strawberry Ice Cream Planta protein powder with 20g of protein in each of its 25 servings, 110 calories, and an added gram of premium SunBCAAs for a more complete vegan-friendly protein. You can grab the latest from the collective company on its website at $49.99 for a full-size bag alongside Planta's impressive 14 other options.