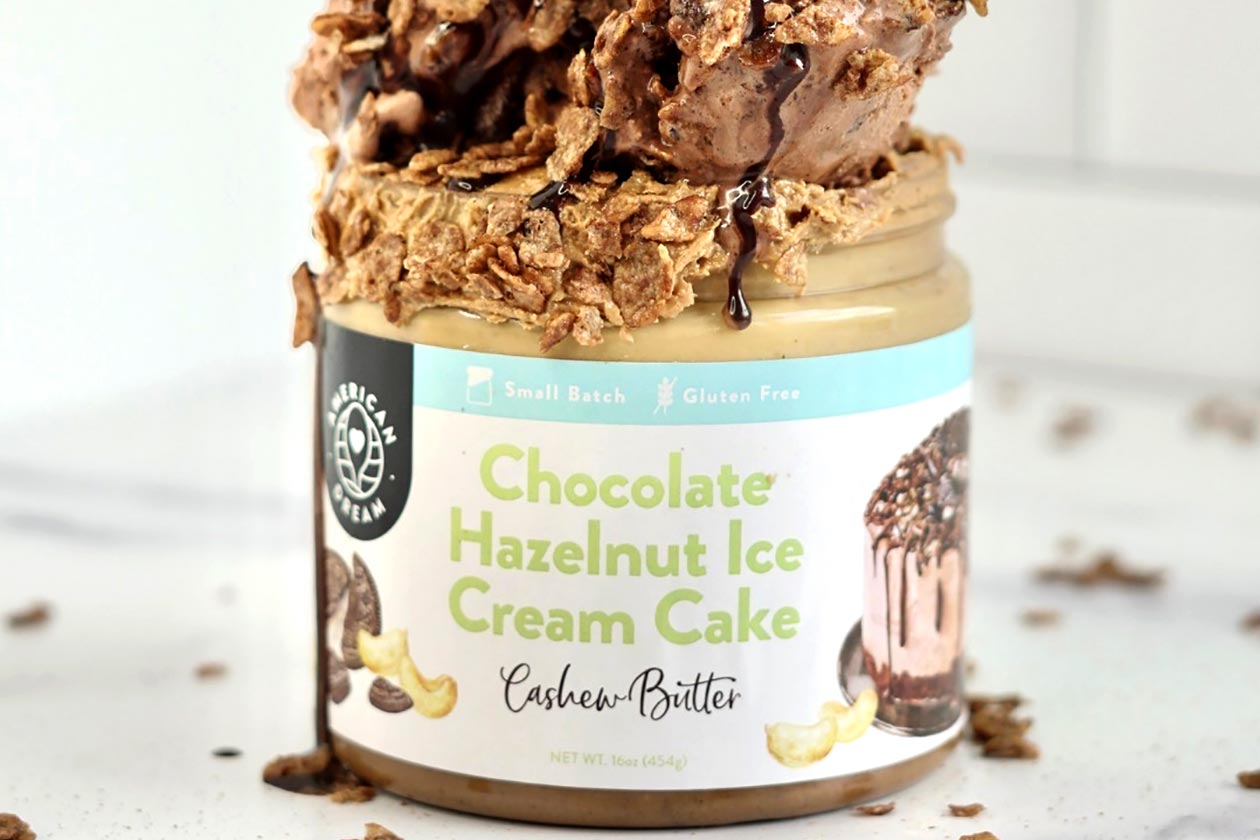 The higher protein nut butter brand American Dream is at it again, revealing and getting ready to release another mouthwatering, special edition collection of nut butter. The fun and creative brand's latest effort is the Ice Cream Shoppe Collection, made up of four absolutely delicious-looking flavors, all of them, of course, having some sort of ice cream-style twist.
American Dream Nut Butter's upcoming Ice Cream Shoppe Collection includes Chocolate Hazelnut Ice Cream Cake, a vanilla bean cashew butter with chocolate hazelnut, Nutella sauce, and cocoa pebbles. Next is Butterscotch Sundae, a butterscotch-flavored peanut butter with chocolate chips, crushed chocolate sandwich cookies, and butterscotch chips.
The third flavor in the Ice Cream Shoppe Collection is Coffee Toffee Twist, a coffee gelato tasting almond butter with toffee bits, a sweet and salty caramel drizzle, and tasty pretzels. The fourth and final entry in American Dream Nut Butter's latest series is the Oreo cheesecake almond butter Cookies & Cream Cheesequake, with sandwich cookies and white chocolate chips.
American Dream Nut Butter is planning to drop its complete, four-flavor Ice Cream Shoppe Collection on Tuesday of next week at precisely midday Eastern Time through its official online store, americandreamnutbutter.com.