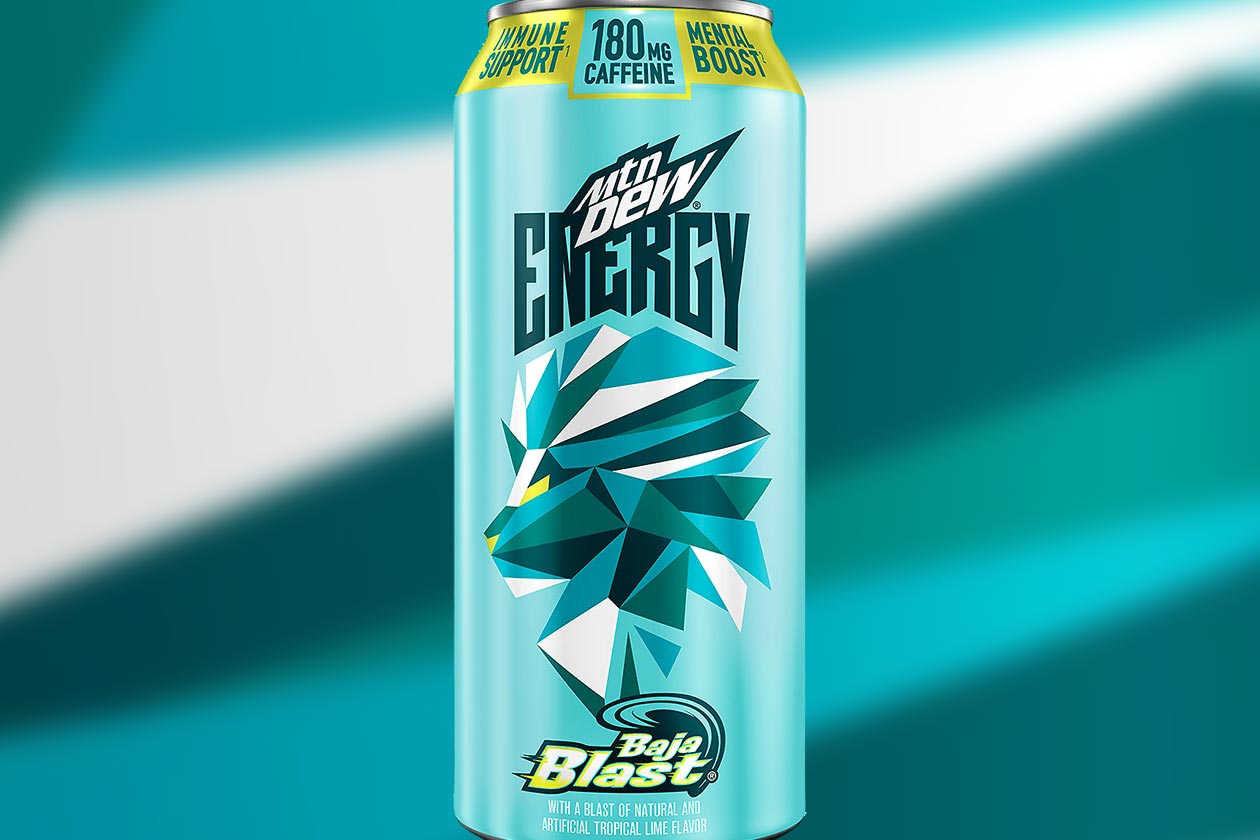 Details have surfaced on an all-new flavor for the enjoyable and energizing MTN DEW Energy, the first addition to its menu since Cherry Lime Lift rolled out at the start of the year. The flavor actually has a history and extends well beyond the MTN DEW Energy drink. It was originally sold as an exclusive fountain drink flavor of MTN DEW at Taco Bell, but has since gone on to release for several beverages in stores.
The flavor officially listed over at smartlabel.pepsico.info is Baja Blast MTN DEW Energy, featuring the beverage giant's usual Baja Blast taste of tropical lime. The product combines the famous flavor with all of the functional features of the MTN DEW energy drink, starting with an energizing 180mg of caffeine. It also includes vitamins, minerals, the focus-enhancing citicoline, only 5g of carbohydrates, and 25 calories.
Baja Blast MTN DEW Energy sounds like it'll be rolling out to stores and stockists shortly, perfectly timed with summer, and it will stand out on shelves as it's the beverage's only flavor to have a green background instead of silver. You can already purchase the MTN DEW Energy drink in many different places, including the likes of Amazon, Walmart, and directly from the brand's online store at mountaindewenergy.com.