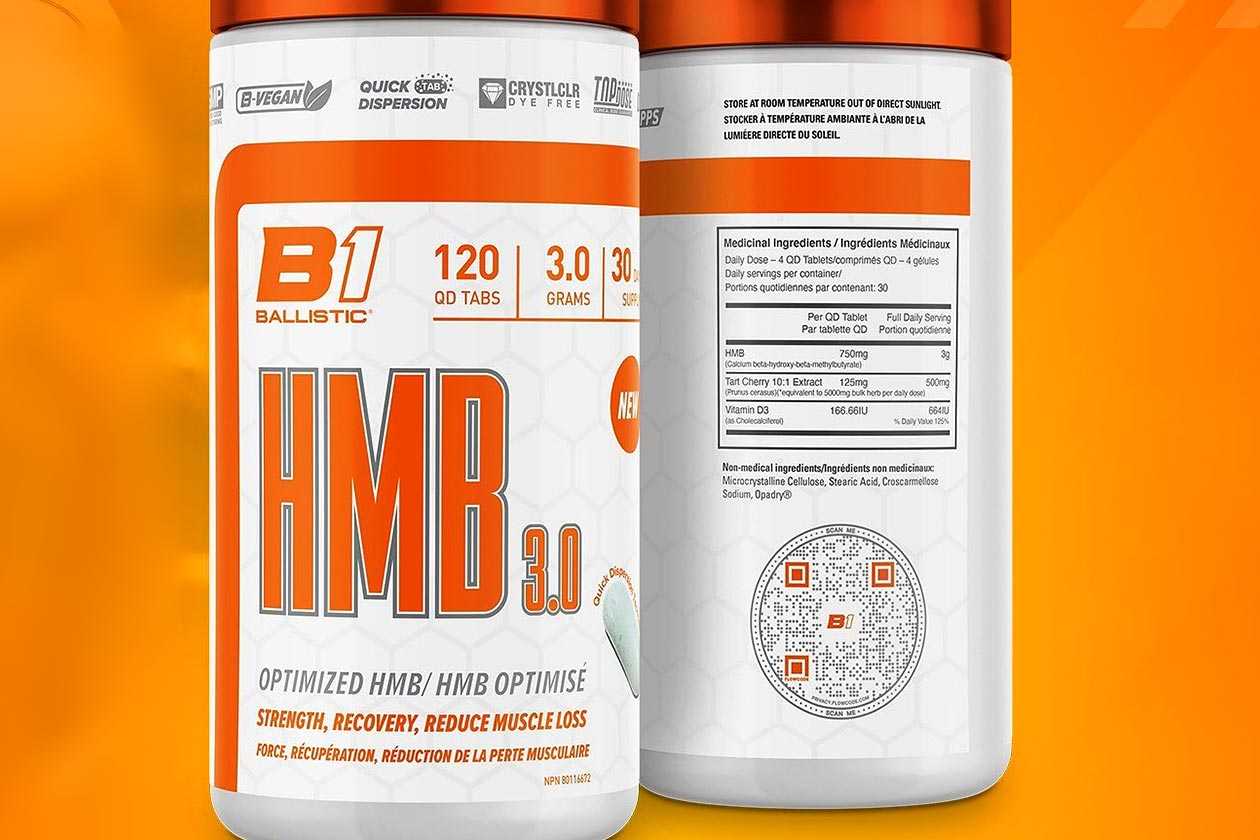 The B1 Series is a collection of straightforward supplements from the bright orange Canadian company Ballistic Labs, although it doesn't stick to the typical standalone products. The brand does have things like Beta-Alanine, Taurine, and Creatine Monohydrate, but also some much more uncommon items like Berberine, DAA, Creatine HCl, and PrimaVie shilajit.
Ballistic Labs is expanding its B1 Series shortly, announcing this week that it has an all-new supplement entering the lineup named HMB 3.0. The product obviously features the leucine metabolite HMB to improve muscle recovery and support muscle building. The brand includes it at a solid 3g per serving, relating back to the number in its name, and it puts the ingredient in enhanced tablets for better and faster absorption.
To spice it up that little bit more, Ballistic Labs's B1 Series HMB 3.0 has two other ingredients in the mix with half a gram of tart cherry to further improve muscle recovery and reduce muscle soreness, and a precise 16.6mg of vitamin D. As mentioned, the brand is planning to officially launch HMB 3.0 soon, in Canada, in the usual size of a bottle of 30 servings.