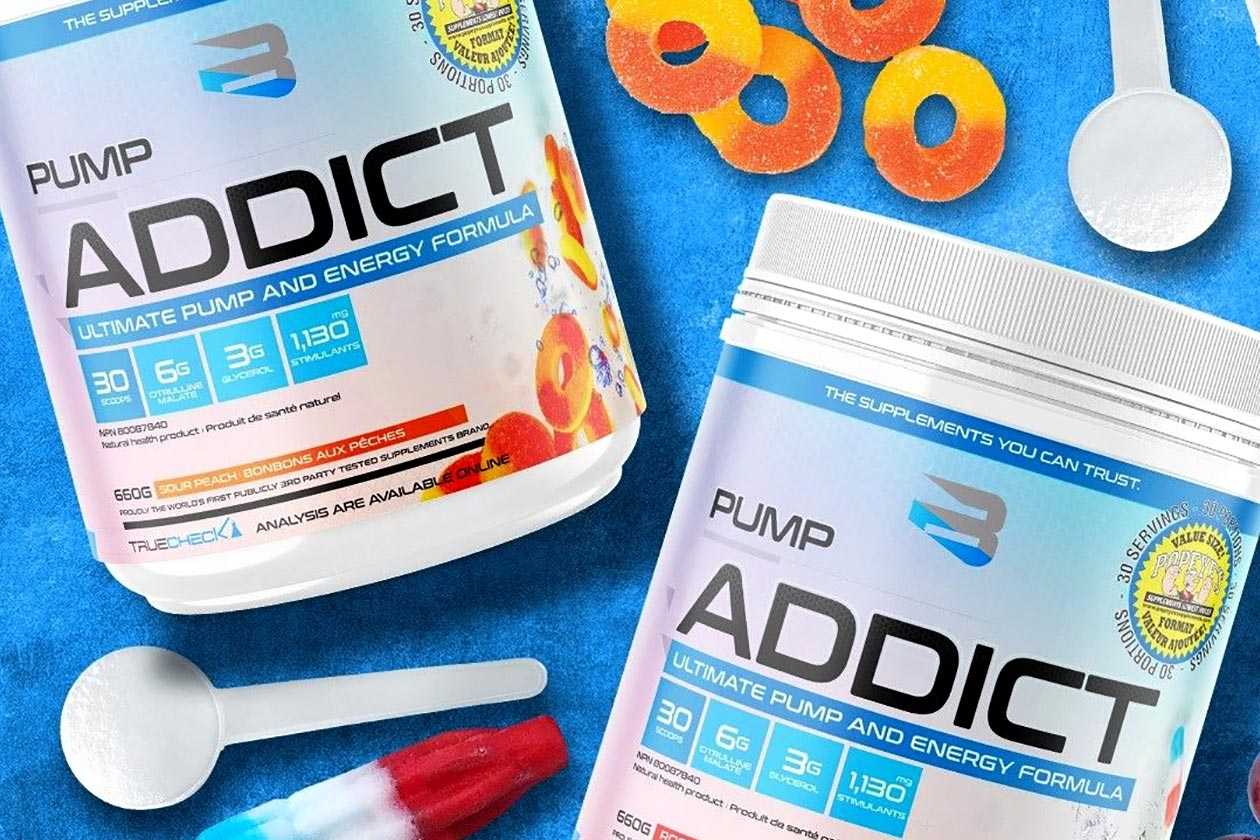 The popular sports nutrition retailer Popeye's Supplements in Canada often gets exclusive products from the many different brands it sells, many of which are larger value-sizes. The store has landed itself yet another one of those this week, coming from fellow Canadian supplement company Believe and its stimulant-powered pre-workout Pump Addict.
A regular tub of Believe Supplements' Pump Addict has 50 half servings or 25 full servings, with the latter featuring solid highlights like 6g of citrulline malate, 400mg of caffeine, and 3g of beta-alanine. The new value-size exclusive to Popeye's gives you 20% extra with ten more half servings or five full servings, and you only pay a little bit more than normal.
At Popeye's Supplements, a regular 25 maximum serving of Pump Addict is $54.99 (43.71 USD), with the 20% extra value-size being less than 10% more at $59.99 (47.69 USD). You do get slightly fewer flavors to choose from for the larger option in three of the pre-workout's five usual flavors with the Bomb Pop-inspired Rocket Pumpsicle, Sour Peach, and Grape Freeze.