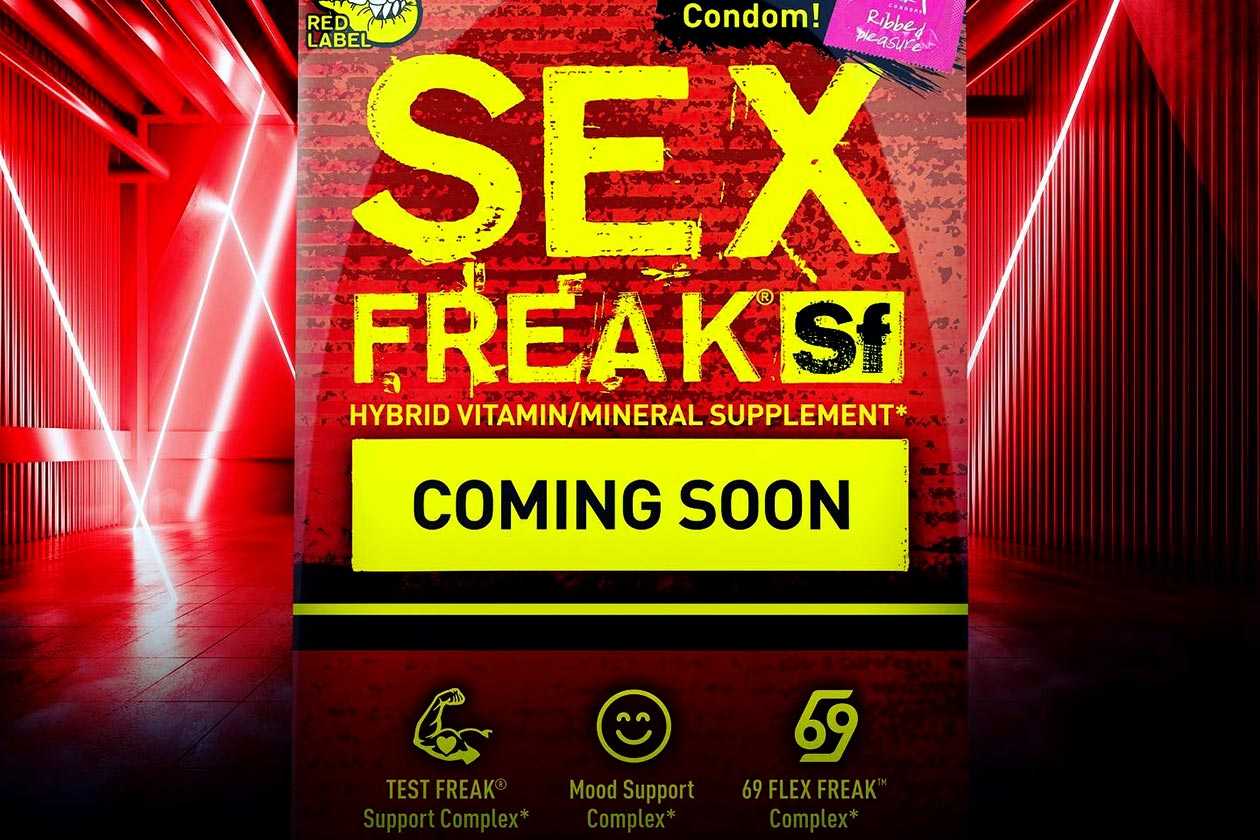 Following yesterday's first look at the upcoming Sex Freak, PharmaFreak has shared more information on the supplement, including what it's designed to do and the intended benefits. We suspected Sex Freak to be a sexual health and performance product based on the name and the fact it'll have a free ribbed condom in every box, and it seems we were right on the money.
PharmaFreak's Sex Freak will be a sexual performance supplement with ingredients to naturally boost testosterone, enhance mood, and improve libido. The variety of angles and effects promoted for the product fit in with the fact that it is a part of PharmaFreak's Red Label Series, as all of the entries in that collection have a hybrid or multi-benefit approach, as we see here.
PharmaFreak has not set a launch date, week, or timeframe for its Red Label Series Sex Freak, although it has been moving quite quickly as of late from teaser to reveal then release, so don't expect to be waiting too long for this to hit shelves. We'll share more details when we have them, including the ingredients and dosages included to support the various effects.