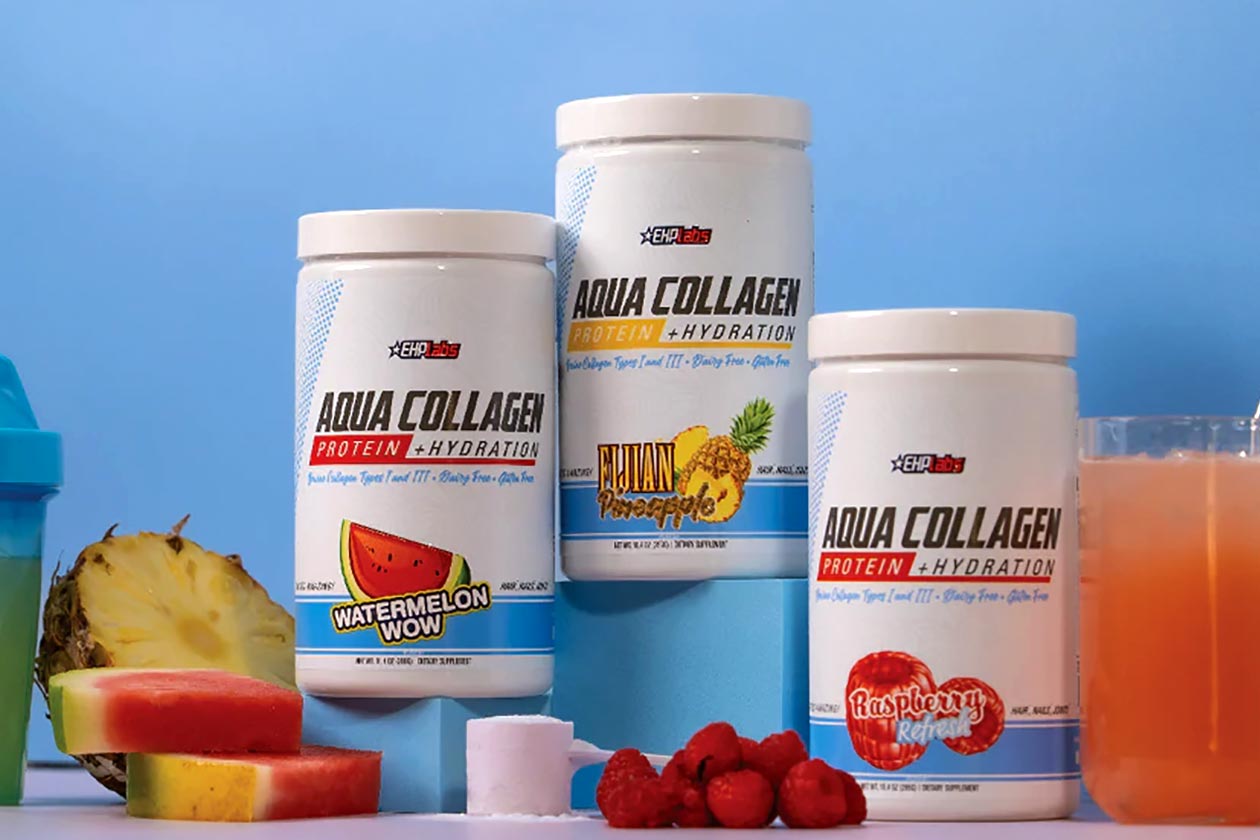 EHP Labs out of Australia has released an all-new collagen supplement, although this isn't your typical collagen-powered product to support healthy hair, skin, and nails. The supplement is named Aqua Collagen and while it does feature a good amount of bovine collagen, at a hefty 11g in a single scoop serving, there is another key component in the formula to justify the title.
EHP Labs' Aqua Collagen brings together a good dose of collagen and a gram of coconut water, providing natural electrolytes to support and improve hydration and performance. Together you get a two-in-one product that gives you the benefits of a well-dosed collagen supplement and the hydration effects of coconut water for use during your workout or really any time of day.
Aqua Collagen comes with 24 servings per tub or 12 if you want to double and get 22g of collagen and 2g of coconut water, with three refreshing flavors to choose from in Fijian Pineapple, Watermelon Wow, and Raspberry Refresh. The only nutrition in the product is from the collagen, giving you absolutely no sugar, carbohydrates or fat, and a lean 40 calories from the 10g of protein.
Aqua Collagen is not available for purchase yet but can be pre-ordered directly from the EHP Labs online store at $34.95 with shipping not that far away at only a week on Monday the 20th of June.