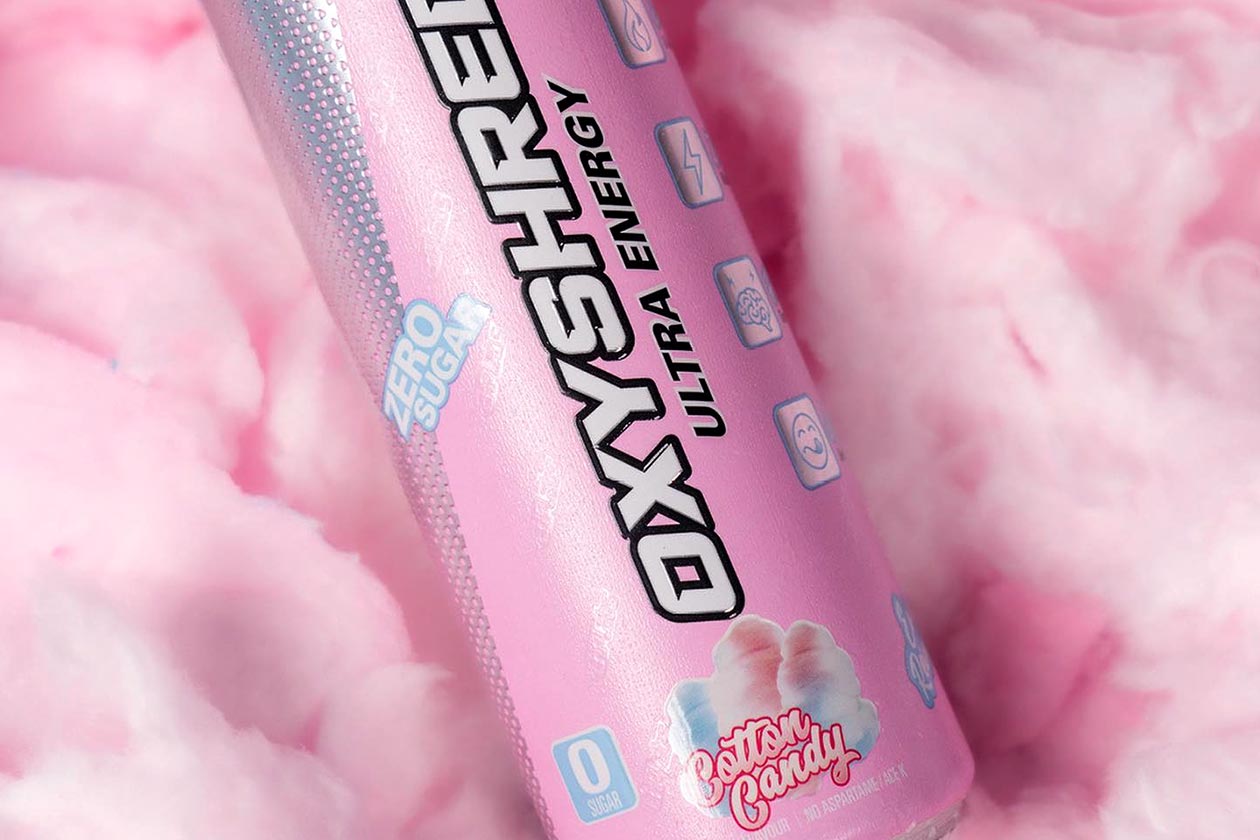 As we continue to wait for the release of the new Bahama Breeze flavor, we have details to share on another flavor of EHP Labs' increasingly popular OxyShred Energy drink, which has actually hit the market already. For the month of June, the international brand recently rolled out a colorful Cotton Candy flavor, not just for one or two products but three, including OxyShred Energy.
The menus EHP Labs added the Cotton Candy flavor to are its original stimulant-powered weight loss supplement OxyShred, the balanced pre-workout Pride, and, as mentioned, the tasty and enjoyable OxyShred Energy drink. It is also worth noting that Cotton Candy is a limited-edition flavor, so while it is currently available, that is not going to be the case for too much longer.
You can get Cotton Candy Pride, OxyShred, and OxyShred Energy straight from EHP Labs' online store separately as well as in a complete collection bundle with all three products at a combined $116.55, which saves you 22%.