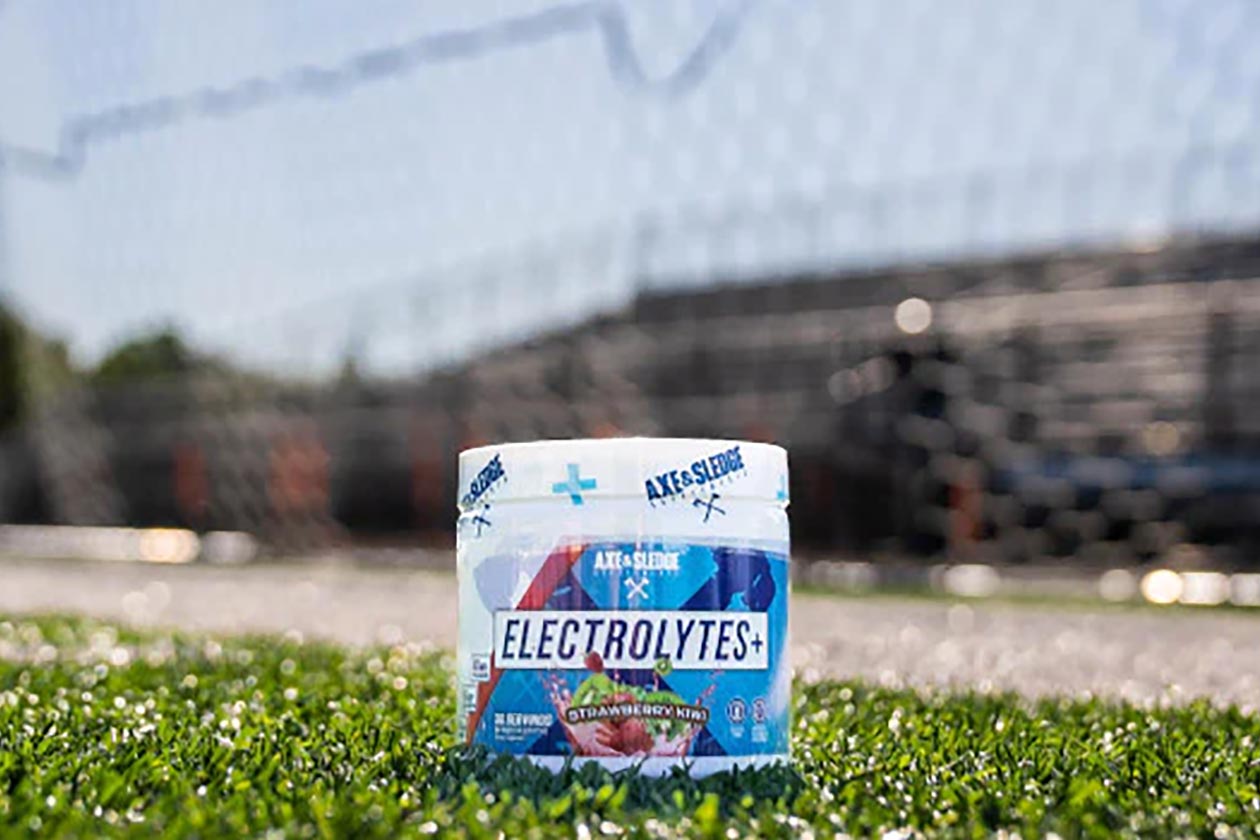 Tomorrow night Seth Feroce's brand Axe and Sledge is launching the dedicated hydration supplement it previewed a few weeks ago in Electrolytes+. In that initial reveal, most of what we needed to know about the product was shared, including confirmation it features six key electrolytes to support hydration and performance, in two flavors, Lemon Lime and Strawberry Kiwi.
Axe and Sledge has now shared the full formula powering its upcoming Electrolytes, just in time for its debut, which, as mentioned, is going down tomorrow over on axeandsledge.com. The six specific electrolytes in Axe and Sledge's Electrolytes+ are 200mg of sodium, 340mg of chloride, 110mg of potassium, 100mg of calcium, 50mg of phosphorus, and 214mg of magnesium.
The list of ingredients providing those electrolytes includes a gram of premium Cocoganic branded coconut water, pink Himalayan salt, phosphorus chelate, magnesium chloride, and magnesium, calcium, and potassium biglycinate chelate. Axe and Sledge has also thrown in the commonly used taurine at a solid 2g per serving and the antioxidant vitamin C at 90mg to further support hydration and performance.
Once again, Axe and Sledge is launching Electrolytes through its website tomorrow night at precisely 8PM Eastern Time, at what we have to expect to be a fairly reasonable price. It'll have the usual 30 servings per tub in two flavors, Strawberry Kiwi and Lemon Lime, both of which have no sugar, carbohydrates or calories, and they're naturally colored, flavored, and sweetened.