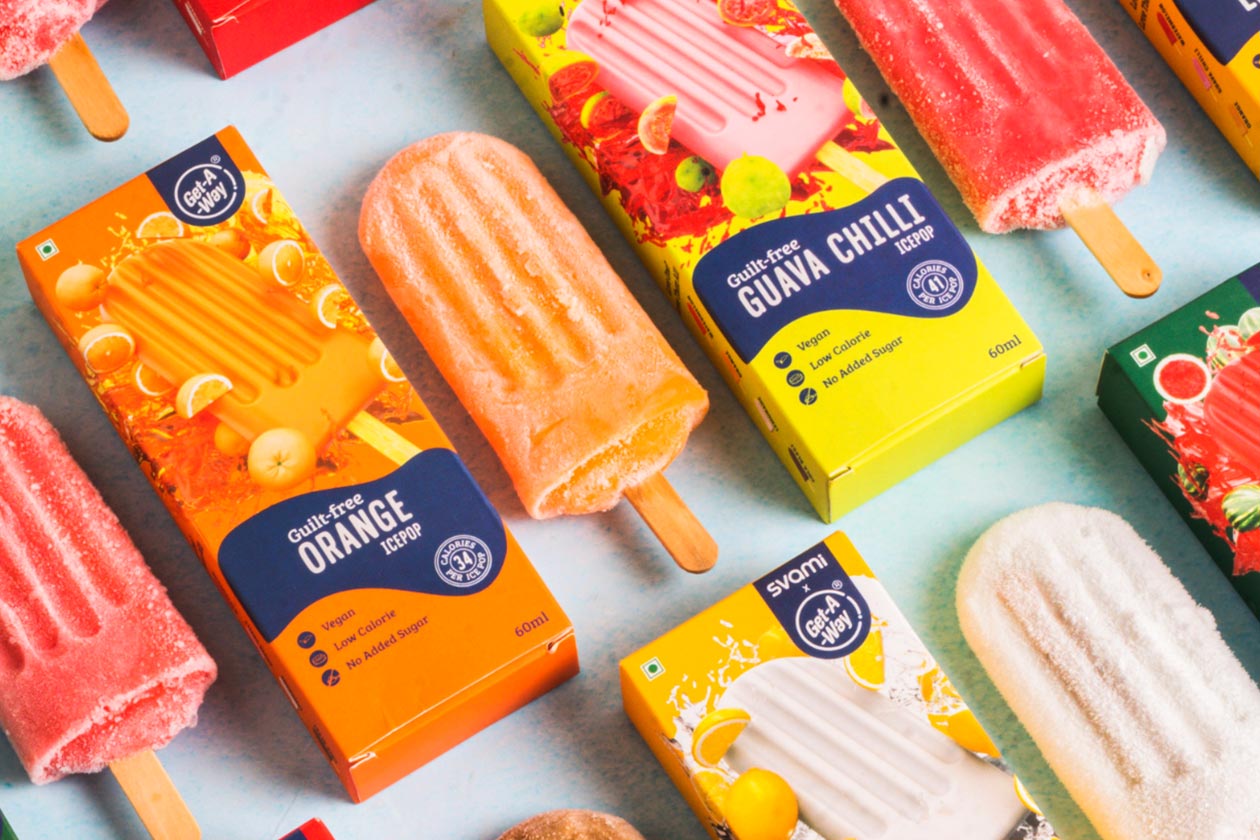 It was only recently that the Indian functional food company Get-A-Whey came out with something quite different from its usual high-protein ice cream with Waffle Bites. They are unique miniature waffle cones filled with delicious and decadent dark chocolate and have just been followed by another intriguing innovation from the brand in Get-A-Whey Ice Pops.
Get-A-Whey's Ice Pops are a healthy twist on the traditional popsicle, being made with fruit pulp, fructooligosaccharide, and the sweetener maltitol, and they have a much lower calorie count than the popsicle you may remember. In the Orange flavor, for example, there is just 7g of net carbohydrates, no sugar, no fat, no protein, and an impressive 34 calories.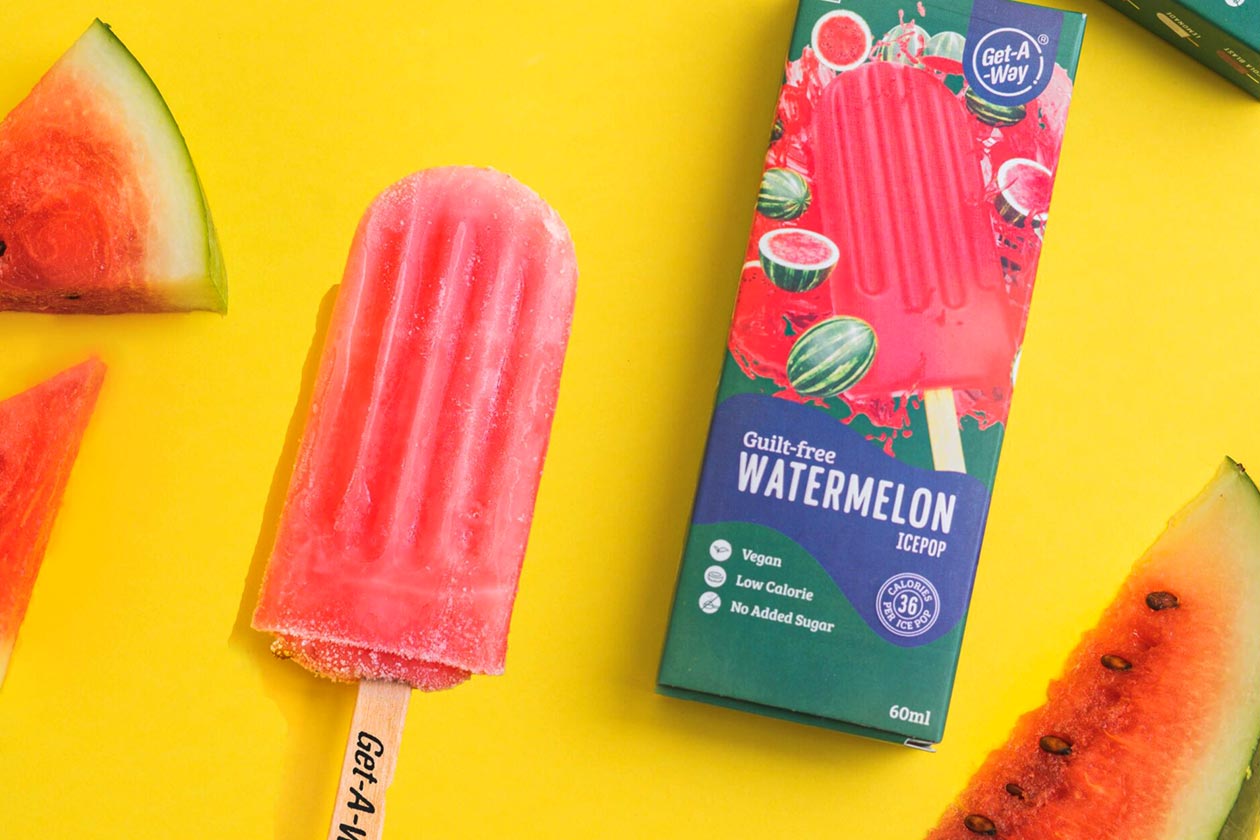 Those numbers vary slightly across Get-A-Whey's other flavors of Ice Pops, which are Lemonade, Watermelon, the chili powder-infused Guava Chilli, and Cola Blast. The last option on that list, Cola Blast, is actually a collaboration, as Get-A-Whey partnered with the fellow Indian company and beverage brand Svami to create the flavor and ensure it delivers a reliable cola taste.
Like its protein and keto-friendly ice cream, and its recently released Waffle Bites, you can purchase Get-A-Whey's Ice Pops in any of its five flavors straight from its online store. The brand actually sells the product in boxes of single Ice Pops, meaning you can buy one of each flavor instead of a bulk box of each, and they're not expensive at ₹105 (1.35 USD).