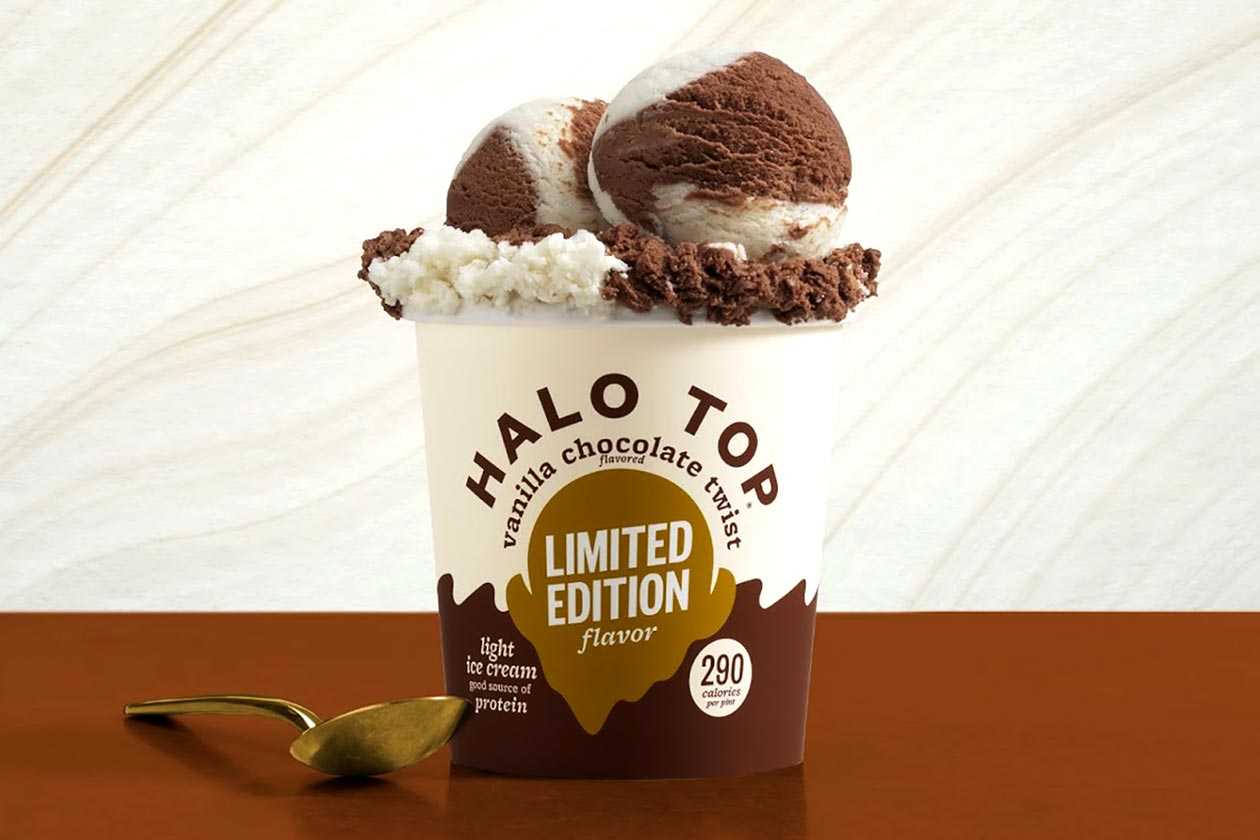 Just in time for 4th Of July, functional company Halo Top, which is celebrating its tenth anniversary this year, has released a nostalgic, special edition flavor of its signature and now creamier protein ice cream. The product is only going to be around for a limited time, through until August, so while it's not around for good, you have a couple of months to enjoy it.
Halo Top's latest limited edition creation is the two-part flavor twist, Vanilla Chocolate Twist, and true to its name, it features a swirl of vanilla and chocolate ice cream. The product packs one of Halo Top's leanest light ice cream nutrition profiles with a solid 20g of protein per pint, 62g of carbohydrates with 17g of that fiber and 21g sugar, 7g of fat, and 290 calories.
Once again, the special edition Vanilla Chocolate Twist Halo Top ice cream will only be available for a couple of months, basically coming in for the majority of the sunny summer season, and it is already said to be out there in the frozen section of the brand's many retail partners.