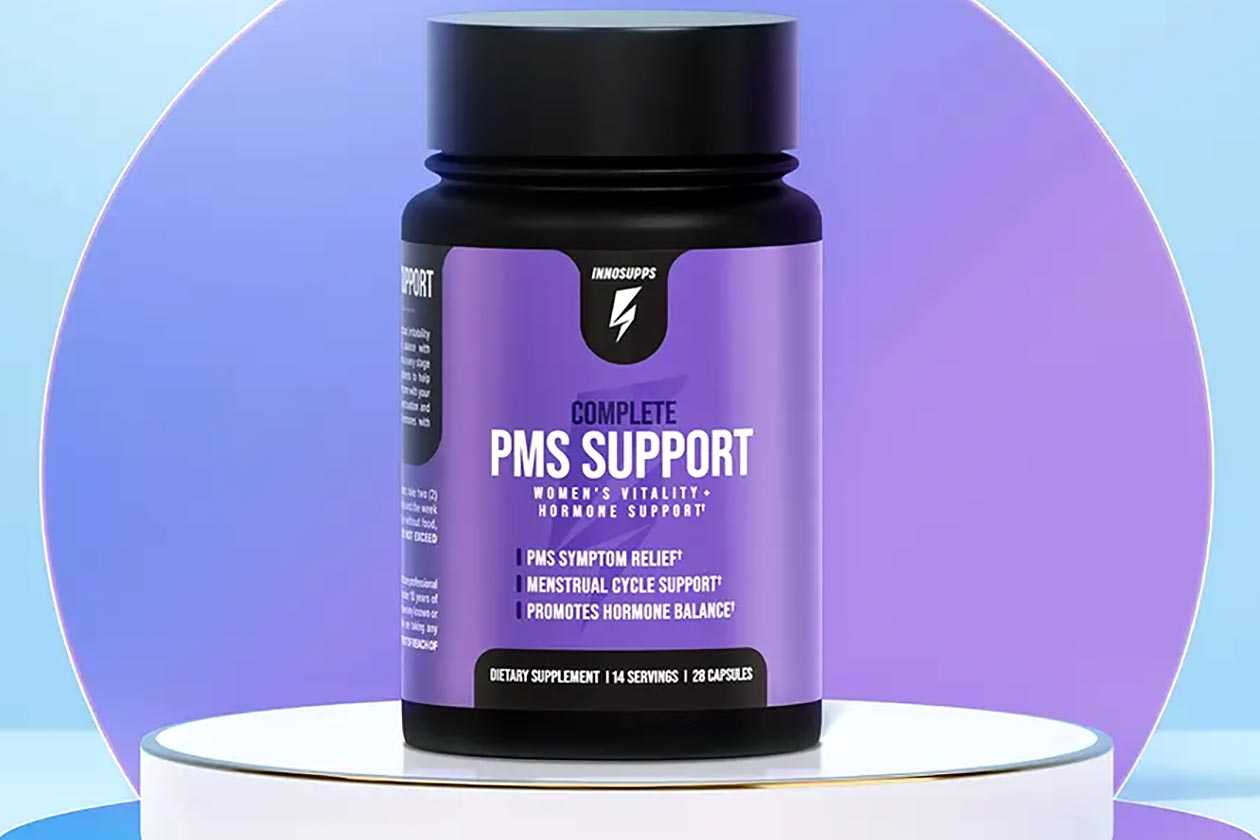 A number of sports nutrition companies out there have come out with women's specific hormone health supplements recently, some of them taking more comprehensive approaches. Inno Supps, which has been on quite a roll this year when it comes to exciting and intriguing releases, has another one this month, and it is for that area of women's hormone health.
Inno Supps has come out with Complete PMS Support, officially described as a post menstrual syndrome and hormone support supplement, relying on three key ingredients to deliver on its promises. The driving force behind the product or critical component is chasteberry at 20mg per serving to influence hormone levels, as well as help relieve and reduce the symptoms that come with a women's monthly cycle.
Chasteberry is not a commonly used ingredient but can be found in standalone supplements. Again, it is the main ingredient in Inno Supps Complete PMS Support, with just two other compounds rounding out the formula. Alongside the chasteberry, you get 10mg of vitamin B6 to further support hormone levels and mood, and calcium for bloating, cramps, and cravings.
Inno Supps has priced Complete PMS Support somewhat moderately at $29.99, although it is worth noting that you don't get the usual 30 servings per bottle in this one. The brand has packed it with a total of 14 servings, as the idea is you begin taking it the week before your menstrual cycle and the week of, which would precisely get you through the entire bottle.