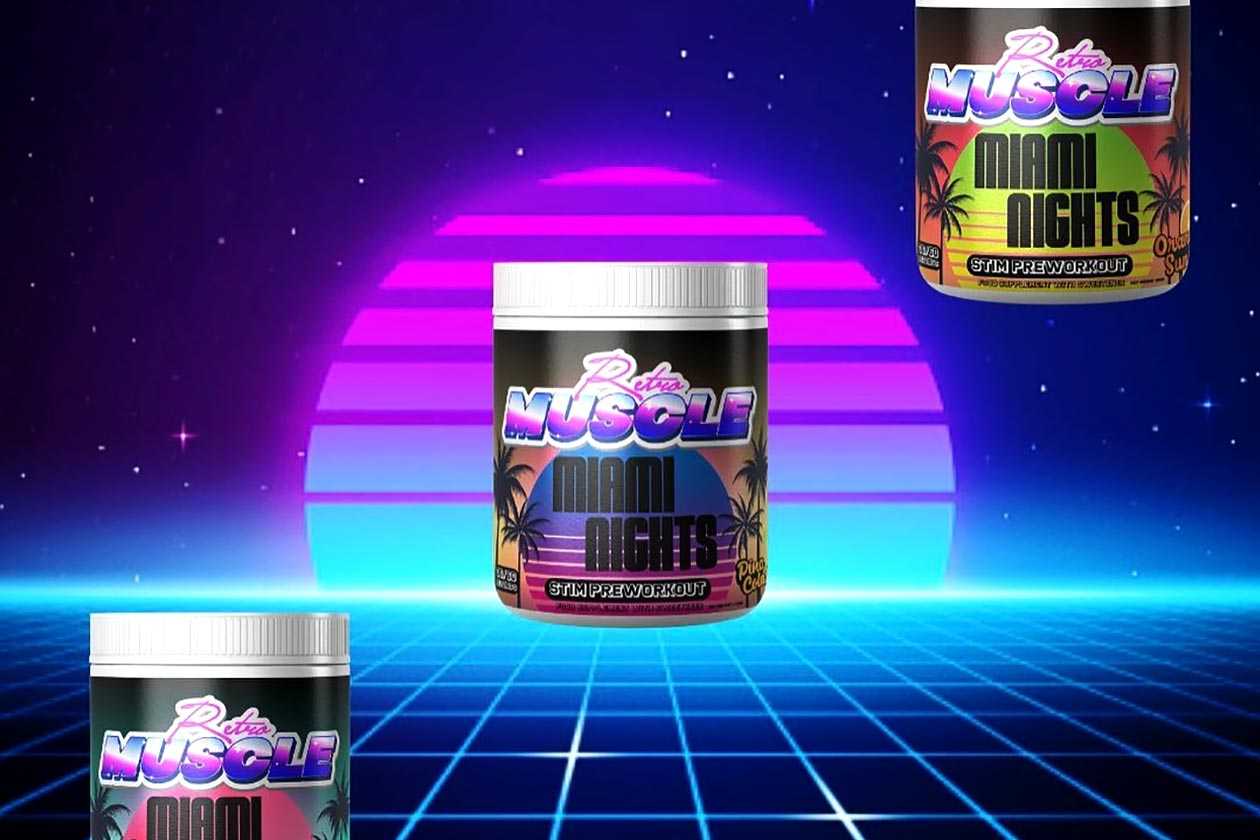 Retro Muscle is a relatively new and growing sports nutrition company from the UK that currently has two pre-workouts on the market, which can stack with one another for a powerhouse workout. Like most brands with two pre-workouts, the differentiating factor between the products is that one has stimulants and aims for a more well-rounded experience, and the other is stimulant-free and mainly built for pumps.
The Retro Muscle supplements are Miami Nights, the stimulant-powered pre-workout, and Palm Beach Pumps, the stackable product designed to support increased blood flow and enhanced muscle pumps. Both pre-workouts come in a variety of flavors, and to give you an idea of what the brand is all about and the kind of formulas it's taking on the industry with, you can see the full facts panel for Miami Nights in the image below.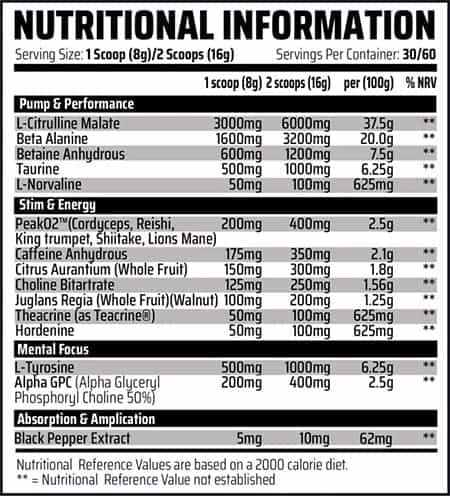 We like to say a pre-workout typically gives you a good idea of what you can expect to see in other supplements from a brand, and Miami Nights does that for Retro Muscle. The product brings together mostly respectable dosages of reliable ingredients, including 6g of citrulline malate to drive pumps, a full 3.2g of beta-alanine to support performance, 200mg of the intense stimulant juglans regia, 100mg of TeaCrine, and a strong 350mg of energizing caffeine.
You can find out more about Retro Muscle and its supplements, Miami Nights and Palm Beach Pumps, through its online store, with the former at £35.99 (44.02 USD) a tub and the latter slightly more at £38.99 (47.69 USD). As mentioned, the two can be stacked together for a more complete pre-workout experience, although they don't have the same amount of servings, with 30 in Miami Nights and 20% less at 24 in Palm Beach Pumps.