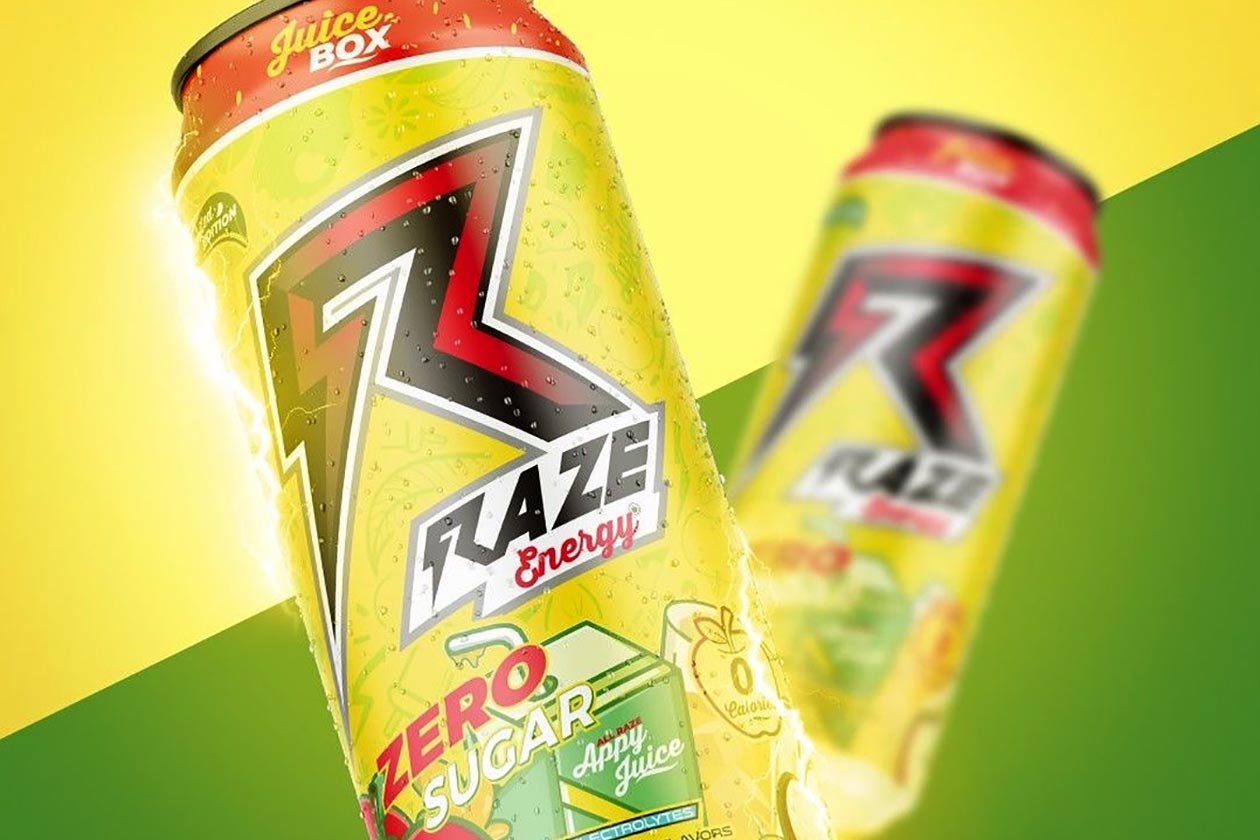 As suspected, based on its teaser and caption, RAZE has announced that another previously released limited-edition flavor is going to be made into a permanent option for its popular RAZE Energy drink. As mentioned in our post about the teaser, this is something the brand recently did after getting fans to vote on which flavor they wanted to see become ongoing and where White Peach earned its permanent status.
RAZE has revealed that the next past limited-edition flavor of RAZE Energy to go from temporary to permanent is the refreshing, apple juice-themed flavor Juice Box, originally launched in September of last year. The product will be available once again in a couple of weeks on Friday the 17th of June, although even more interestingly, you aren't going to be able to grab this from any of RAZE's many stores and stockists.
The Juice Box RAZE Energy drink is coming back as a permanent flavor that'll also be exclusive to the major sports nutrition retailer, The Vitamin Shoppe. Fortunately, the store does sell RAZE Energy at a very reasonable price of $26.99 for a case of 12 cans, and at the moment, it actually has a sale dropping it to $20.24 a case, for two, showing you just how competitive the beverage can get at The Vitamin Shoppe.