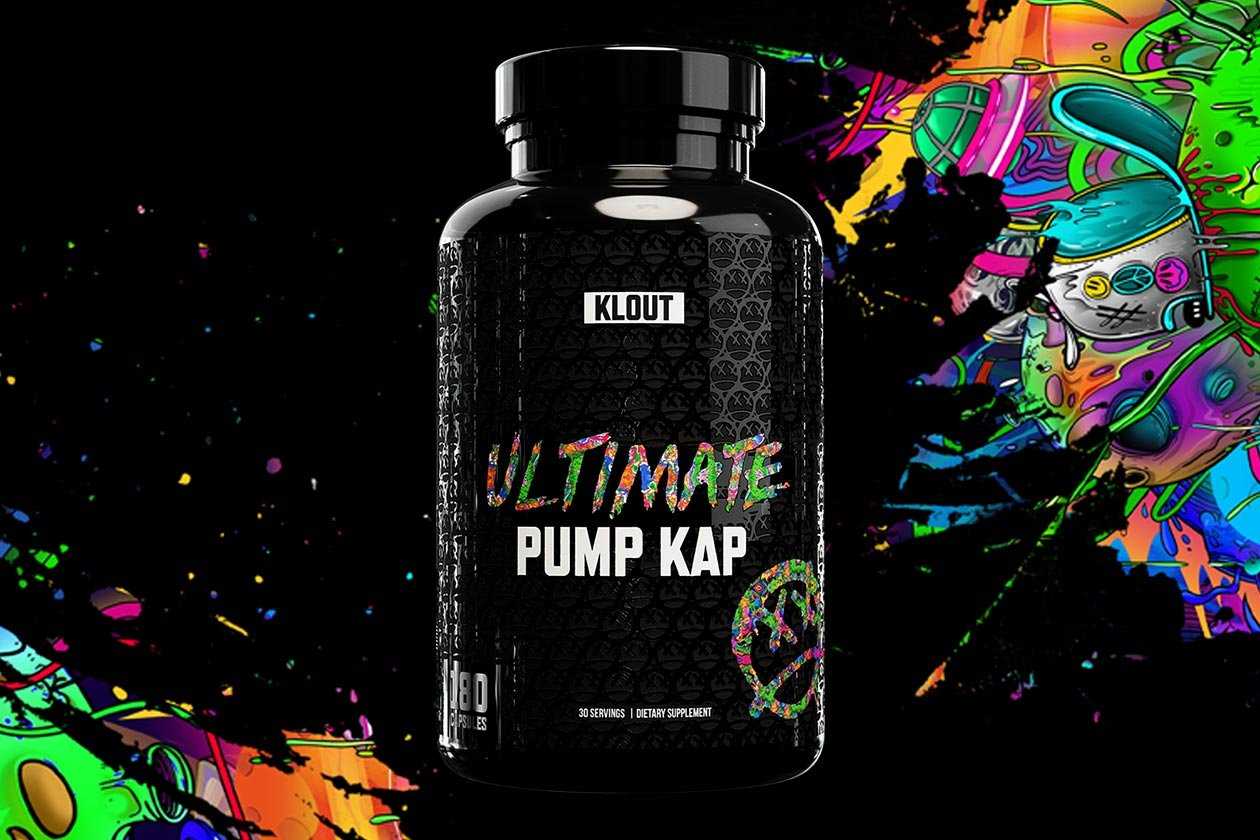 The team at Klout has released its recently previewed stimulant-free, pump-enhancing capsule supplement, Ultimate Pump Kap, although it is far from what we expected. The product is now available for purchase directly from its online store, where a bottle of 30 sizeable six-capsule servings will cost you $32.99, although you will want to read on before heading over there to buy or check it out.
Klout has built quite a name for itself, putting together some respectable sports nutrition supplements. Last year's Karma V2 is an excellent example of that, featuring highlights such as 6.5g of pure citrulline, 3.2g of beta-alanine, and a precise 285mg of caffeine. The formula in Ultimate Pump Kap is well below what we expected from the team at Klout, with not even a gram of active ingredients per serving.
You can see the facts panel for Ultimate Pump Kap in the image below, and it is certainly not the packed-out blend of ingredients we saw in the balanced pre-workout Karma V2. It has the lowest dosages of citrulline and beta-alanine we've ever seen at 33mg and 8mg, respectively as well as many other low amounts of the likes of pomegranate, arginine AKG, and pine bark. When we saw the Ultimate Pump Kap label, we reached out to Klout for more context, and it did provide a reason.
Apparently, this is just a limited-run first version of Ultimate Pump Kap that is being sold through Klout's online store. There is a second edition of the product said to be coming later in the year, loaded with premium ingredients and remarkably better dosages to enhance muscle pumps. The reason the brand came out with this first one is its ambassador community wanted a capsule pump supplement that cost $30, or, in this case, around $30, so Klout created the formula pictured above.
Basically, if you want something beefier and more in line with what you're used to seeing from Klout, this first round of Ultimate Pump Kap might not be what you're looking for. The brand hasn't said anything about when the better dosed and premium ingredient-filled Ultimate Pump Kap will be making its way out, only that it is coming soon and will be a significantly more effectively-dosed product.