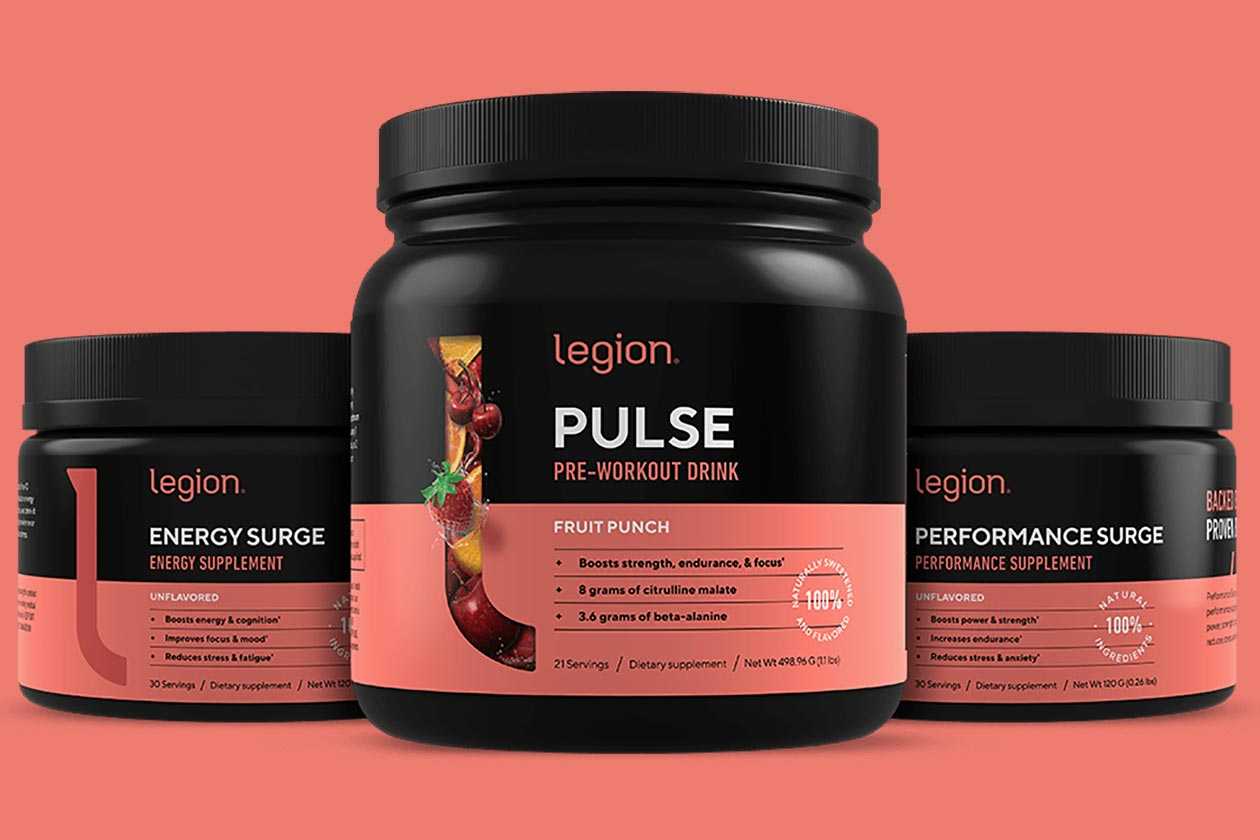 Legion has revealed and released two new supplements that are designed to be stacked with its popular and comprehensive pre-workout Pulse. The products are named Energy Surge and Performance Surge, and aim to provide the primary benefit mentioned in their title, or if you're stacking them with a supplement like Pulse, they intend to elevate those specific areas of the experience.
Legion's Energy Surge features a handful of B vitamins, a solid dose of taurine at 2g, 250mg of rhodiola, 100mg of Suntheanine branded theanine, and 100mg of caffeine. When stacked with the brand's primary pre-workout Pulse, that'll certainly make for a more energizing experience, as the caffeine will go from 350mg up to a combined and much stronger 450mg.
Performance Surge, true to its name, is Legion's performance-powering product that, again, can be used by itself or in combination with a pre-workout like Pulse to support endurance as well as mood and cognition. The ingredients included in Performance Surge are 300mg of alpha-GPC for the cognition benefits, a full dose of the premium, multi-benefit KSM-66 ashwagandha, and another branded component with a solid 450mg of the clinically proven Peak ATP.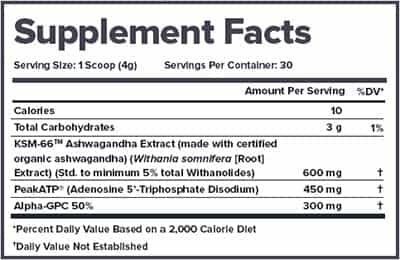 Legion is selling Energy Surge and Performance Surge on its website at $34.99 for tubs of 30 servings, and they're unflavored, making them easier to stack with other supplements. The brand also has stacks where you can get Pulse with either product at $67.99, or Pulse with Energy and Performance Surge at $98.99, which saves you 10% compared to purchasing them separately.