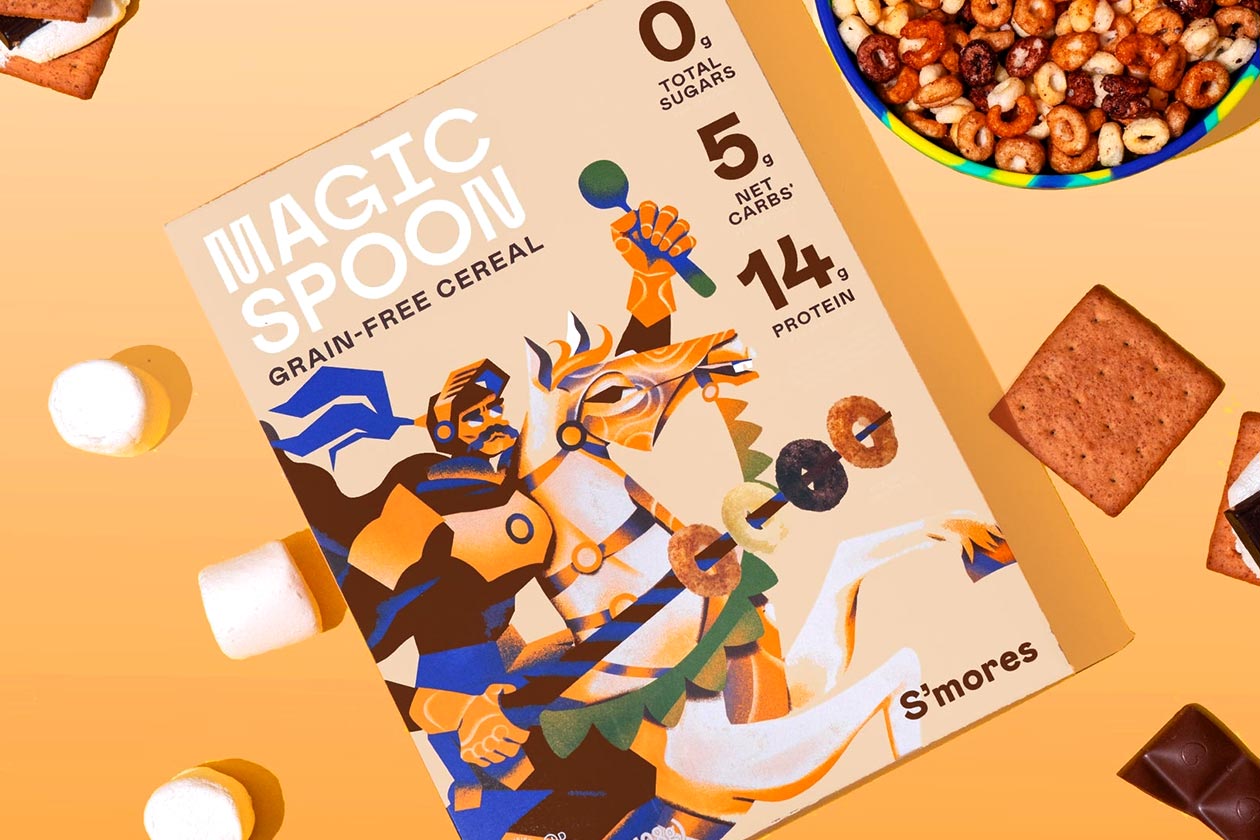 Our favorite protein cereal company currently on the market is Magic Spoon, and since its debut a few years ago, it has been consistently rolling out new flavors for its flagship product. From the functional brand's original simple selection, we've seen several creative flavor releases over the years, such as Maple Waffle, Oatmeal Cookie, Pumpkin Chai, Birthday Cake, and Gingerbread.
Magic Spoon is back this week, revealing and releasing two tasty new flavors for its crunchy, flavorful, and impressively lean cereal, both based on familiar foods. The functional company has turned Chocolate Chip Cookie, and the campfire treat S'mores into protein cereals, providing 13 to 14g of protein, 5g of net carbohydrates, absolutely no sugar, 7g of fat, and 140 to 150 calories.
You can not purchase Magic Spoon's Chocolate Chip Cookie and S'mores flavors of cereal separately, only together in the appropriately named Camp Classics bundle. It costs you the brand's usual price for four full-size, 7oz boxes at $39, which is just under $10 a piece, with an even split of Magic Spoon's newest flavor experiences, two Chocolate Chip Cookie, and two S'mores.