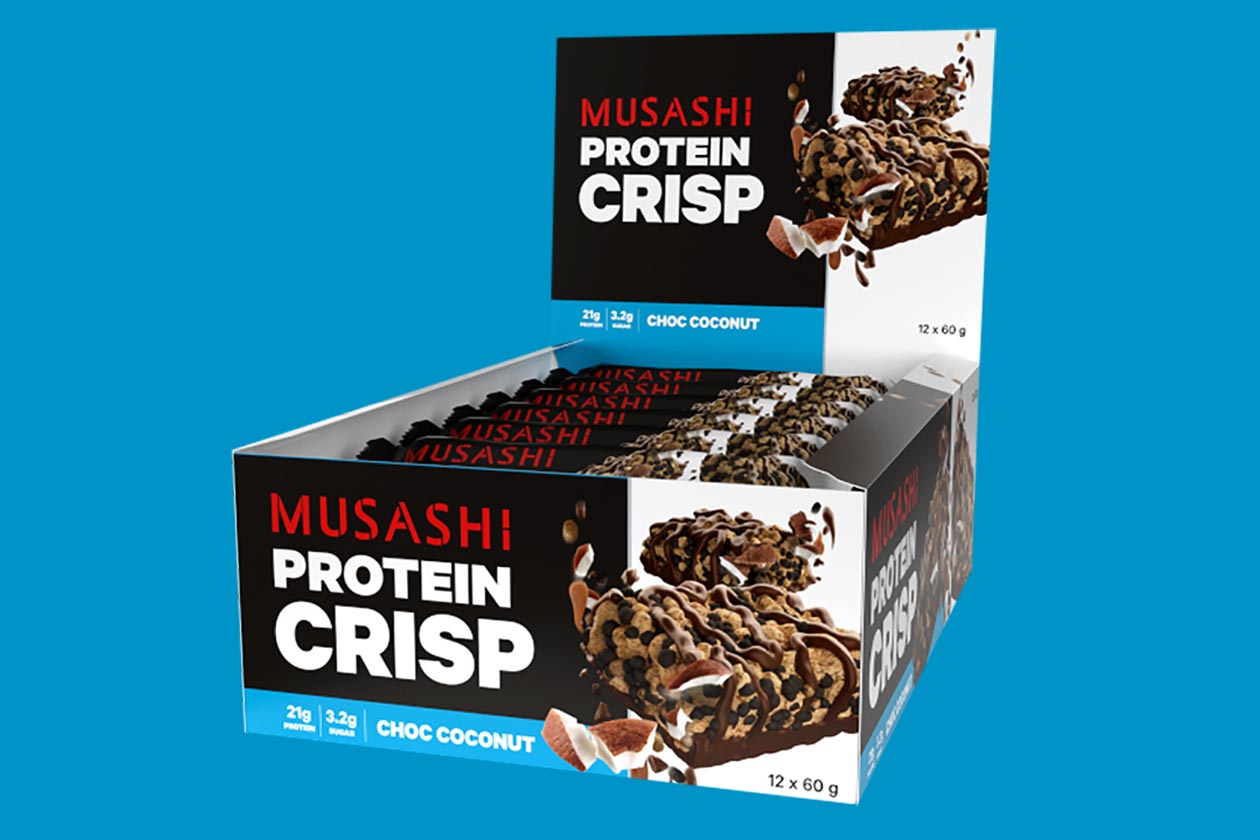 Legacy Australian sports nutrition company, Musashi, has welcomed the month of June with a flavor extension for its crispy, crunchy, and protein-packed Protein Crisp bar. Until this month, the brand had three flavors for the functional product in a classic Chocolate Peanut, Vanilla Caramel, and something a little less common in Dark Chocolate Mint.
Making it four flavors for the Musashi snack is something more along the lines of Dark Chocolate Mint, in the sense that it's rarely seen on the menus of protein bars, with Chocolate Coconut. The product aims to communicate its two title tastes while still providing a solid nutrition profile with a solid 21g of protein, 10.9g of carbohydrates, and 245 calories.
Musashi is saying its all-new Chocolate Coconut Protein Crisp protein bar is out and available now in Australia, so those down under can probably expect to see it in stores and on shelves soon, if not already.