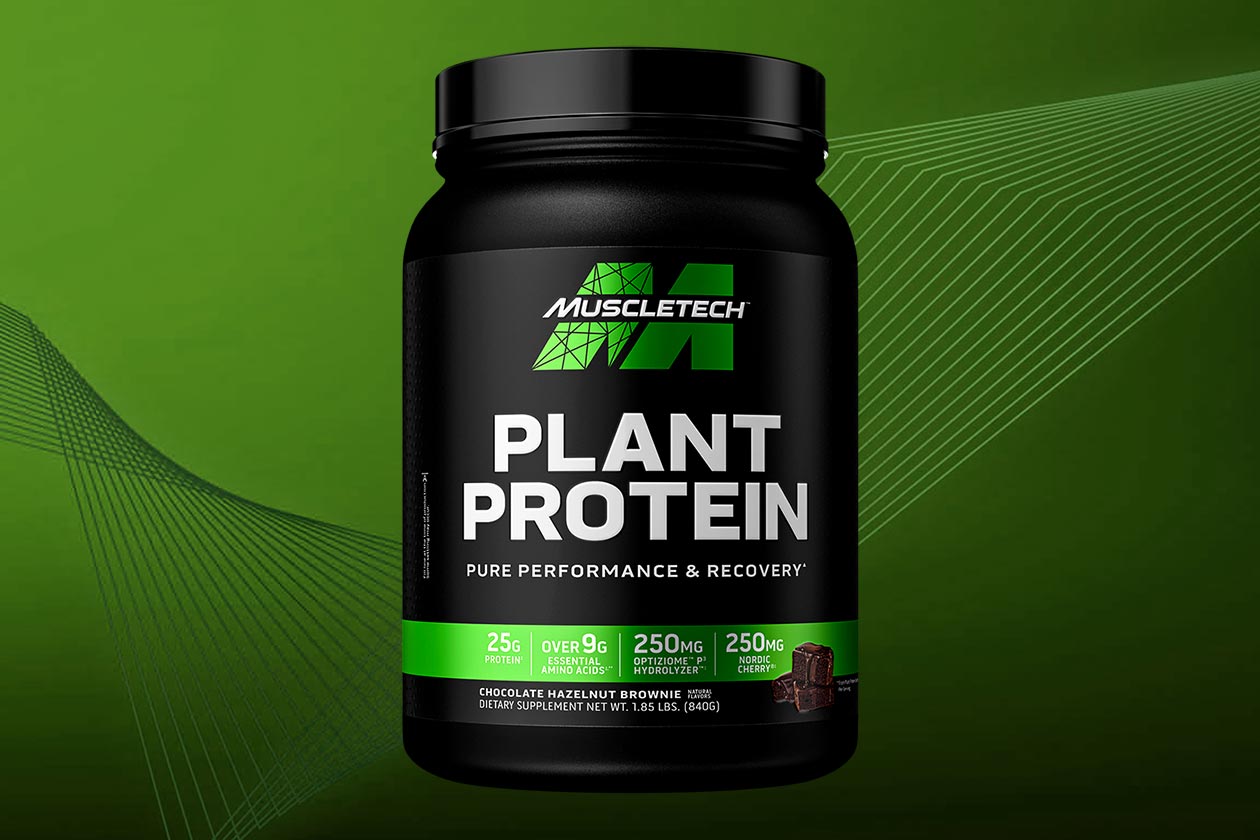 Despite Muscletech being one of the few strong legacy companies in the sports nutrition industry and maker of the well-known Nitro-Tech protein powder, it has yet to take on the popular category of plant-based protein. Next month in July, that is finally changing, as the brand is rolling out the simply named Muscletech Plant Protein in two tasty flavors; Chocolate Hazelnut Brownie and Vanilla.
Nutrition profile
Being the usually advanced brand it is, Muscletech hasn't just brought together a few vegan-friendly sources for a high-protein shake. The nutrition is, of course, a primary component, with each serving providing 25g of protein — not the more common 20g — from a premium blend of faba bean concentrate and isolate, pea protein, mung bean, brown rice, and pumpkin seed protein.
The rest of the nutrition profile in Muscletech Plant Protein consists of 9g of carbohydrates with 2g of that sugar and 2g fiber, 3g of fat, and 160 calories. Where the supplement really sets itself apart from the other competitors in the category is what else is in there, as the brand has put together quite an advanced formula, not something we often see in plant-powered protein.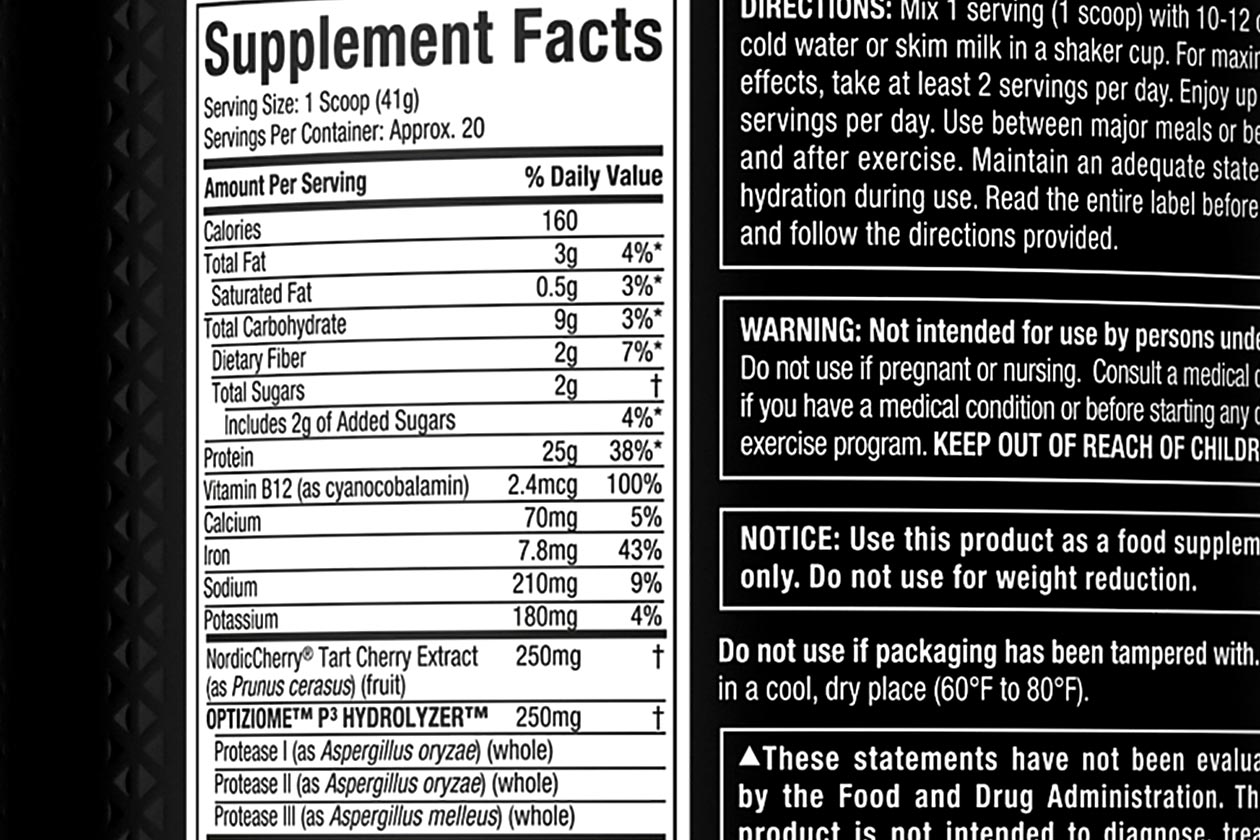 Enhanced with Optiziome
In combination with the 25g of protein from six sources, Muscletech Plant Protein packs 250mg of NordicCherry tart cherry to improve muscle recovery and reduce muscle soreness, and Optiziome P3 Hydrolyzer, a premium digestion-enhancing blend. Optiziome features three types of protease, proven to increase the release and absorption of the naturally occurring amino acids.
Price point and flavors
Once again, Muscletech Plant Protein is due to begin rolling out to retailers next month, including the online giant Amazon and the brand's own online store at muscletech.com. It'll have 20 total servings per tub, and in those two flavors mentioned earlier, Chocolate Hazelnut Brownie and Vanilla, at a reasonably competitive recommended retail price of $34.99 each.