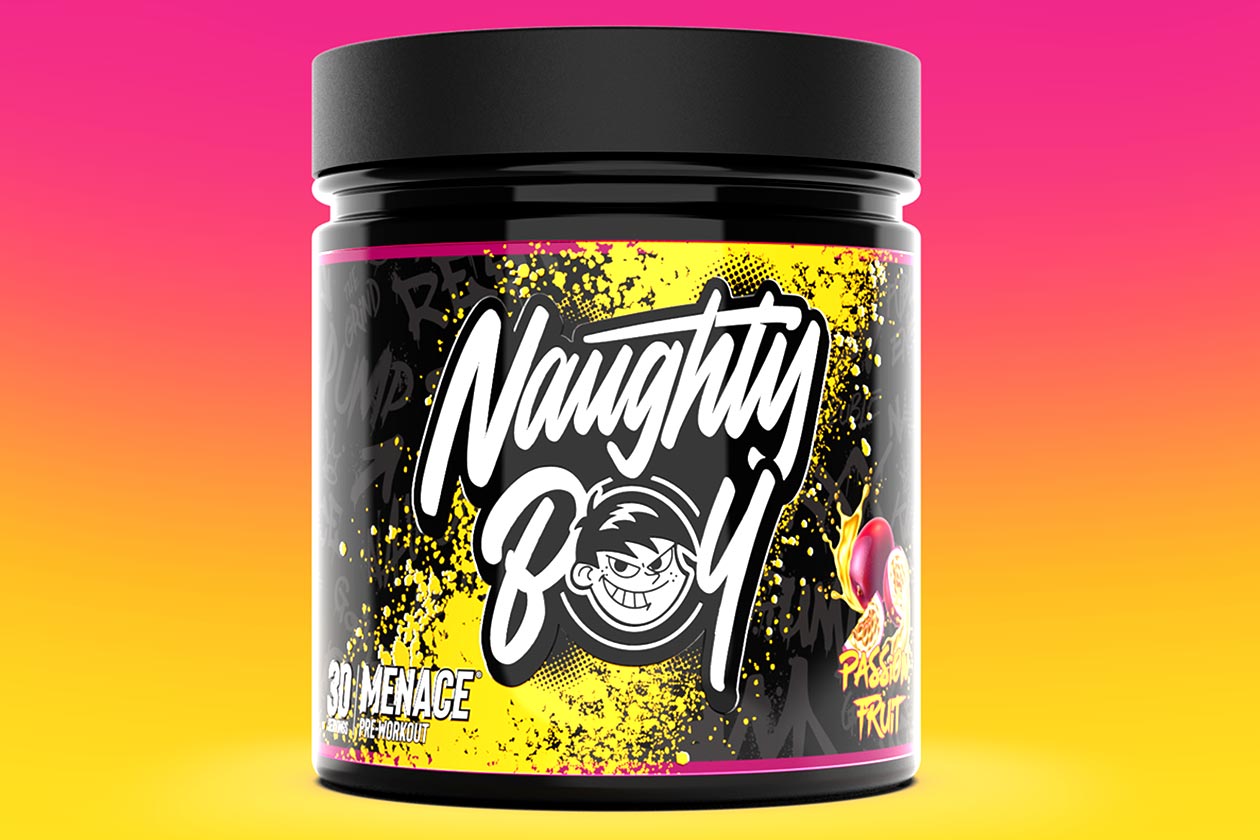 One of the many flavors in Naughty Boy's special edition, limited-time Summer Vibes Series is the sweet, refreshing, and colorful Porn Star Passionfruit. The flavor was put together for the UK-based brand's reliable and well-rounded stimulant pre-workout Menace, and after trying it many times over, we have to admit it is one of the tastiest flavors of a pre-workout we've had the pleasure of working out on.
Not too surprisingly, after experiencing the on-point passionfruit taste of the Summer Vibes Porn Star Passionfruit Menace, Naughty Boy has come out and announced the flavor is not going anywhere. While originally it was intended to be a limited-time product, like the rest of the Summer Vibes Series, the brand has seen such great feedback it has decided to make it a permanent option for its Menace pre-workout.
You can see what the ongoing Porn Star Passionfruit Menace looks like in the image above, featuring a label design more in line with the supplement's other options and not the summery, tropical theme of the Summer Vibes Series. The brand has also changed the name to more simply Passionfruit, but basically, when the Summer Vibes line does phase out, fans won't need to stock up on Passionfruit Menace.