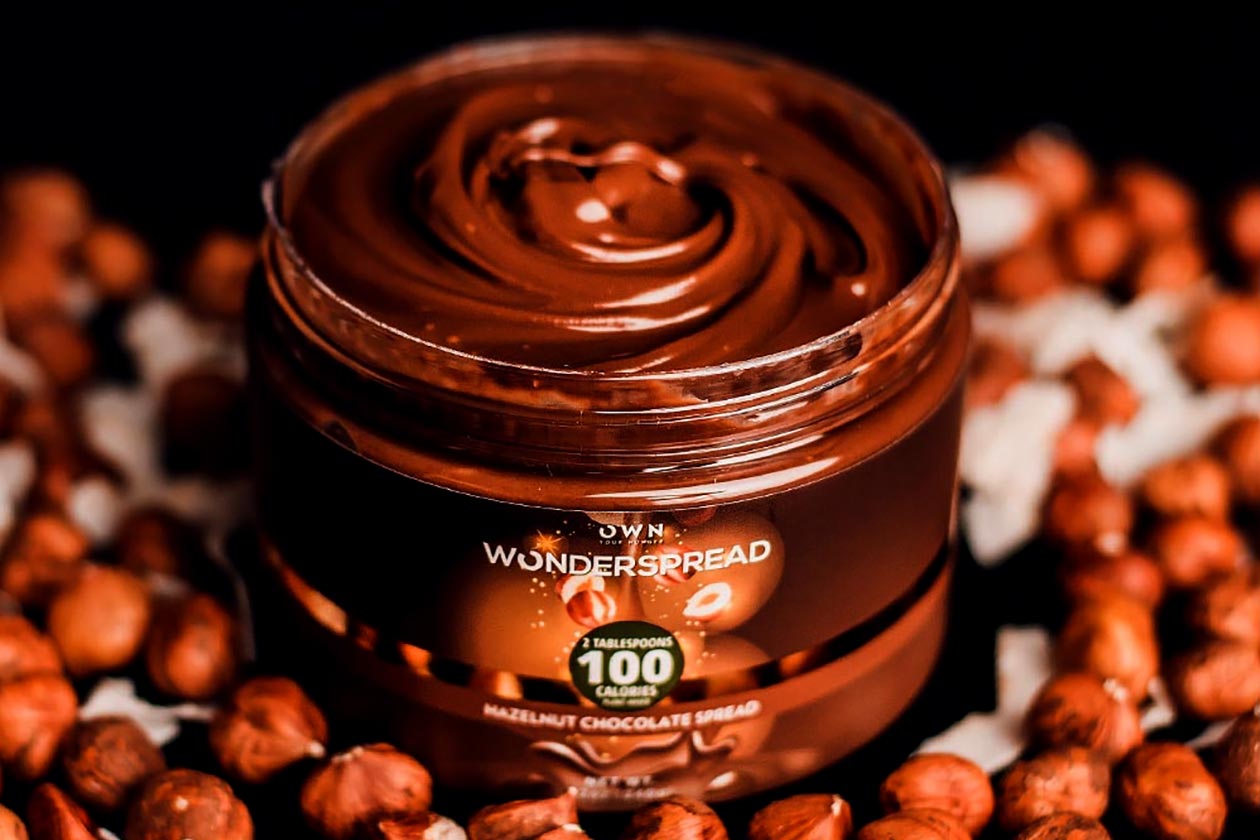 Wonderspread is a unique peanut butter made with the fat replacer EPG from OWN; and is something we refer to as the evolution of peanut butter. Thanks to its use of the modified plant-based oil EPG, the product has much less fat per gram than regular peanut butter, resulting in almost half the calories in the same amount, and best of all, we feel this tastes just as good, if not better than sugary peanut butter.
OWN has two flavors available for its premium, lower-calorie peanut butter, a regular peanut butter, and rich and decadent hazelnut chocolate. The brand has now come out with a spin-off of the hazelnut chocolate flavor of Wonderspread for vegan fans to enjoy. The original was not completely plant-based and made with skim milk, while the new vegan version swaps that out for coconut milk powder.
OWN has said the inclusion of coconut milk does give the completely plant-based hazelnut chocolate Wonderspread a slight coconut taste, all while still providing that soft and smooth consistency, and rich chocolaty flavor. OWN's vegan-friendly alternative has the same exact nutrition profile as the original, down to each gram, and it costs the same at $15 for a 340g jar through the brand's online store.