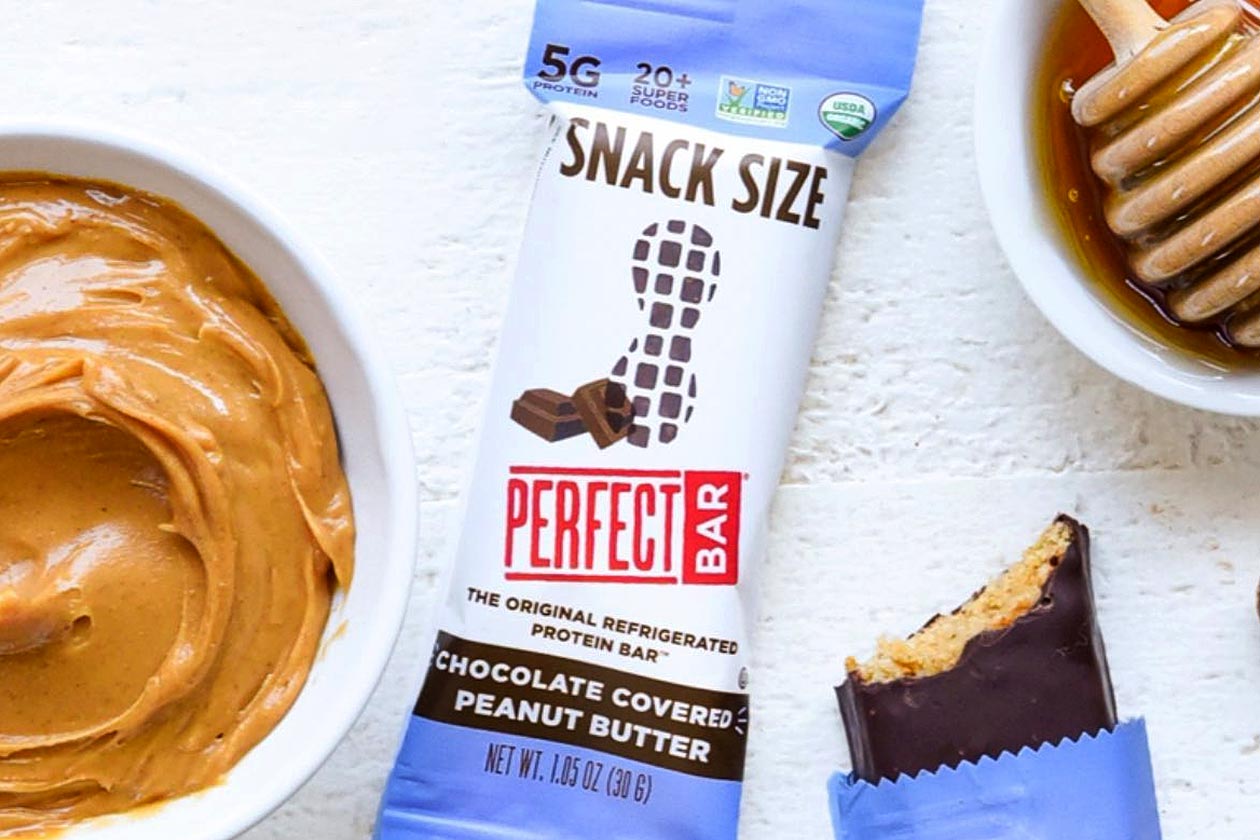 There is a new addition to the menu of Perfect Snacks' original refrigerated protein bar, the Perfect Bar, and it's very different from any of its other delicious options. If you haven't tried the product before, it can be purchased in many stores from their refrigerators, and it does have quite a unique texture that's soft, smooth, and goes done very easily in combination with some tasty flavors.
Perfect Snacks has come out with its first-ever chocolate-covered Perfect Bar, and it looks and sounds absolutely delicious. The flavor is officially named Chocolate Covered Peanut Butter as it is indeed a peanut butter bar covered in chocolate. Interestingly, the product only comes in a snack-sized 30g bar, which is less than half the weight of the regular Peanut Butter Perfect Bar.
The lighter size of Perfect Snacks' Chocolate Covered Peanut Butter Perfect Bar does bring a lot less nutrition, as it only packs 5g of protein and 150 calories, and still features the Perfect Bar highlight of over 20 different superfoods. It is also still made with nutritious real food ingredients, including peanut butter and sweet honey, plus rich and decadent dark chocolate.
Perfect Snacks is currently rolling out its all-new and mouthwatering Chocolate Covered Peanut Butter Perfect Bar across the country in select retailers, so be on the lookout for it at your local Perfect Snacks stockist.