Mountain Joe's has revealed the third of four flavors of its highly-anticipated protein bar, which has been teased piece by piece over the past couple of weeks. The big excitement behind the product is the creative UK-based brand is suggesting this could be the best-tasting protein bar on the market when it eventually becomes available, seemingly later this month.
The already confirmed flavors for the Mountain Joe's Protein Bar were the Speculoos-inspired Caramel Biscuit and the M&M's candy-filled Chocolate Candy Cream. Today the brand has continued its drip-feeding of information, announcing the third flavor of the product in Raspberry Ripple. We've also got images of what the bar itself actually looks like, and it seems we're in for a treat.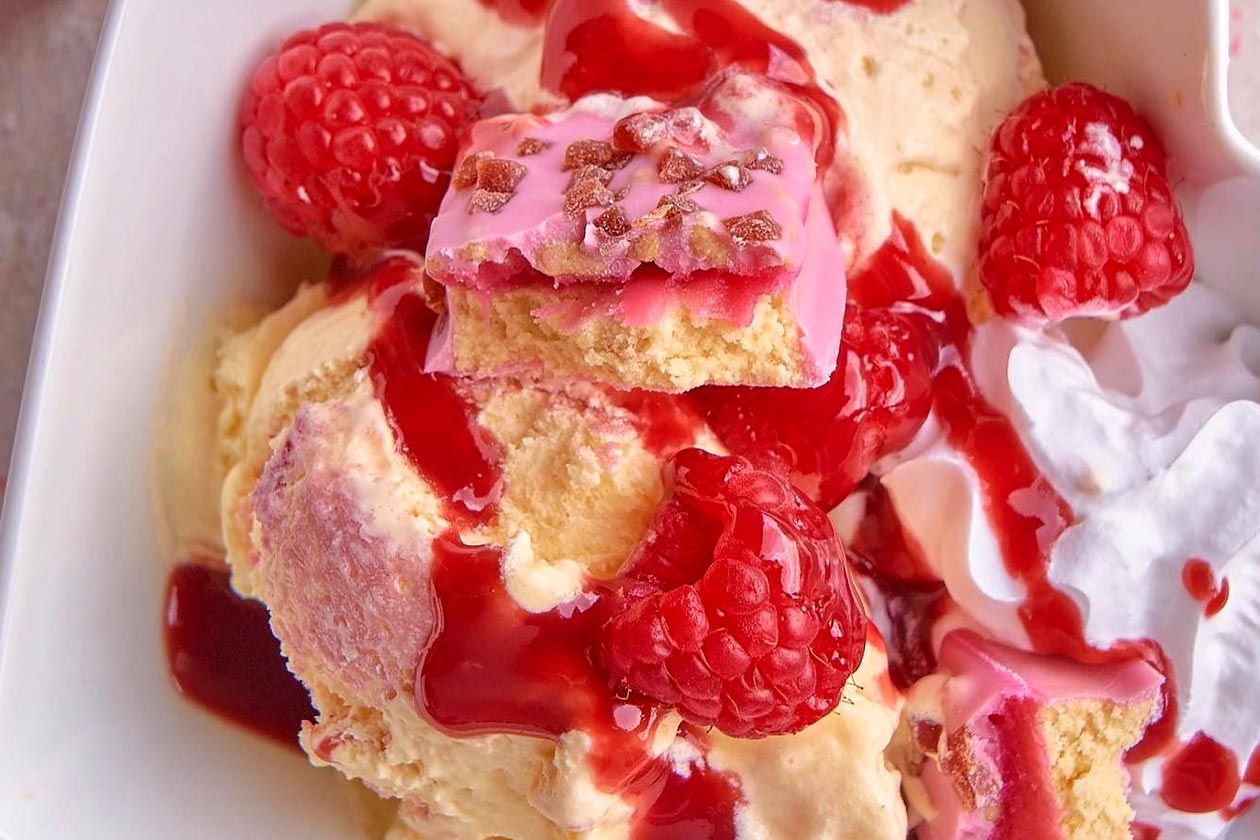 Most new protein bars, as exciting or as hyped as they are, come in a format, style, or build we've seen before or experienced from another brand. That does appear to be somewhat of the case in the Mountain Joe's Protein Bar, as it has the typical combination of a thick base, gooey or smooth layer on top, then all covered in a sweet outer, something like milk or white chocolate.
The Mountain Joe's Protein Bar looks like it'll be mixing things up in the base layer as pictures make it appear a little softer and smoother than the usually dense and doughy. It also has some surprise bits and pieces around and throughout the bar itself, with chocolate bits and real rainbow candy in Chocolate Candy Cream, and undoubtedly sweet raspberry chunks across the top of Raspberry Ripple.
It's been a while since we've been this excited to try a protein snack, and with Mountain Joe's finally showing us what the product looks like inside, that excitement has only increased. As soon as we know when and where they'll be available, we'll post the information, and a full-on review the day we're able to get our hands on the product.