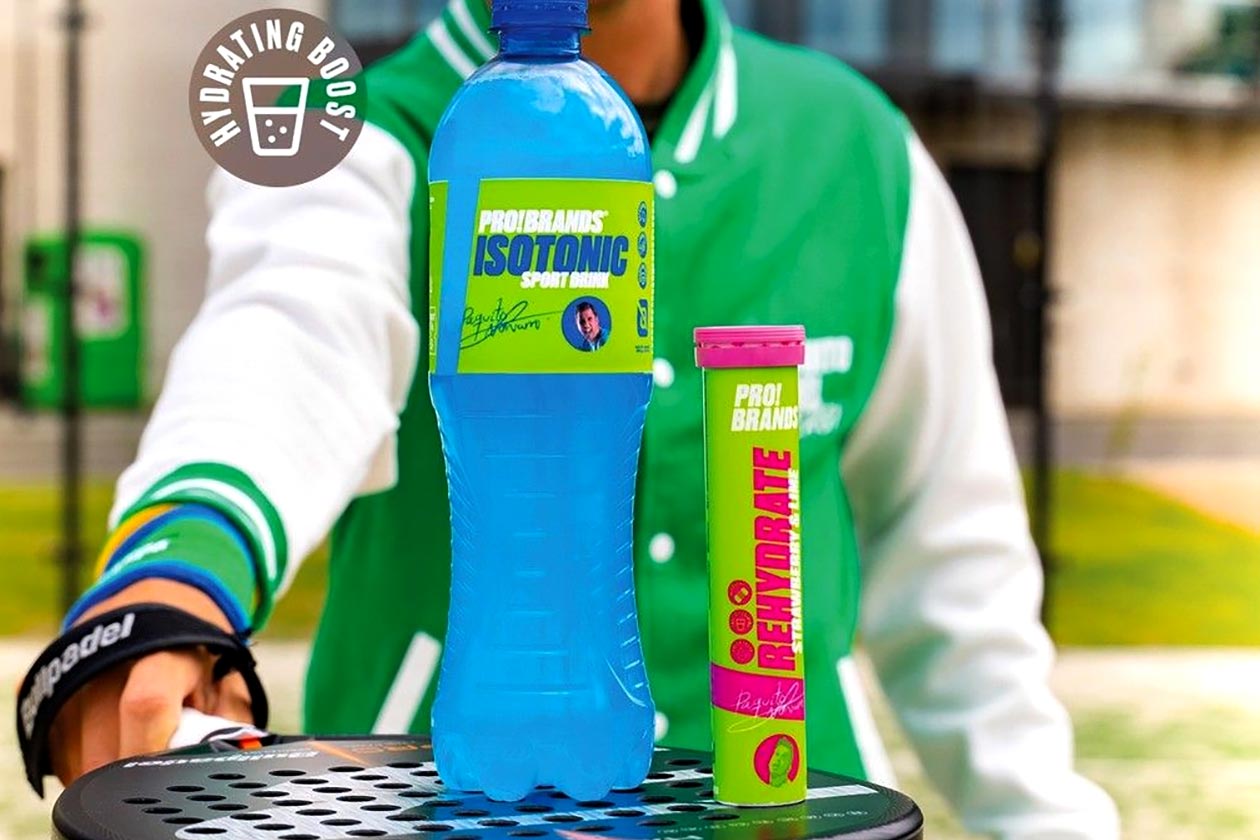 About a year ago, functional company ProBrands from Sweden came out with a special edition flavor of its popular energy drink, put together in partnership with professional Paddle player Paquito Navarro. That product was officially and appropriately named Paquito Padel Energy, and it came in the refreshing fruity flavor Raspberry Pomegranate, with all of the beverage's usual highlights.
ProBrands has teamed up with Paddle player Paquito Navarro once again, although this time, it's for a little more than just one new product. In their second collaboration, the brand and Navarro have created two new flavors of the ProBrands Isotonic sports drink in Multifruit and a citrusy Lemon, and a Strawberry Lime flavor of its effervescent hydration tablet supplement Rehydrate.
The name of the items appears to remain the usual Isotonic and Rehydrate, unlike the Paquito Padel Energy drink; however, ProBrands has put Paquito Navarro's face on the latest products to reinforce the collaboration. By the sounds of things, the two flavors of Isotonic and Strawberry Lime Rehydrate are out now in Sweden; if not, they should be on shelves soon.