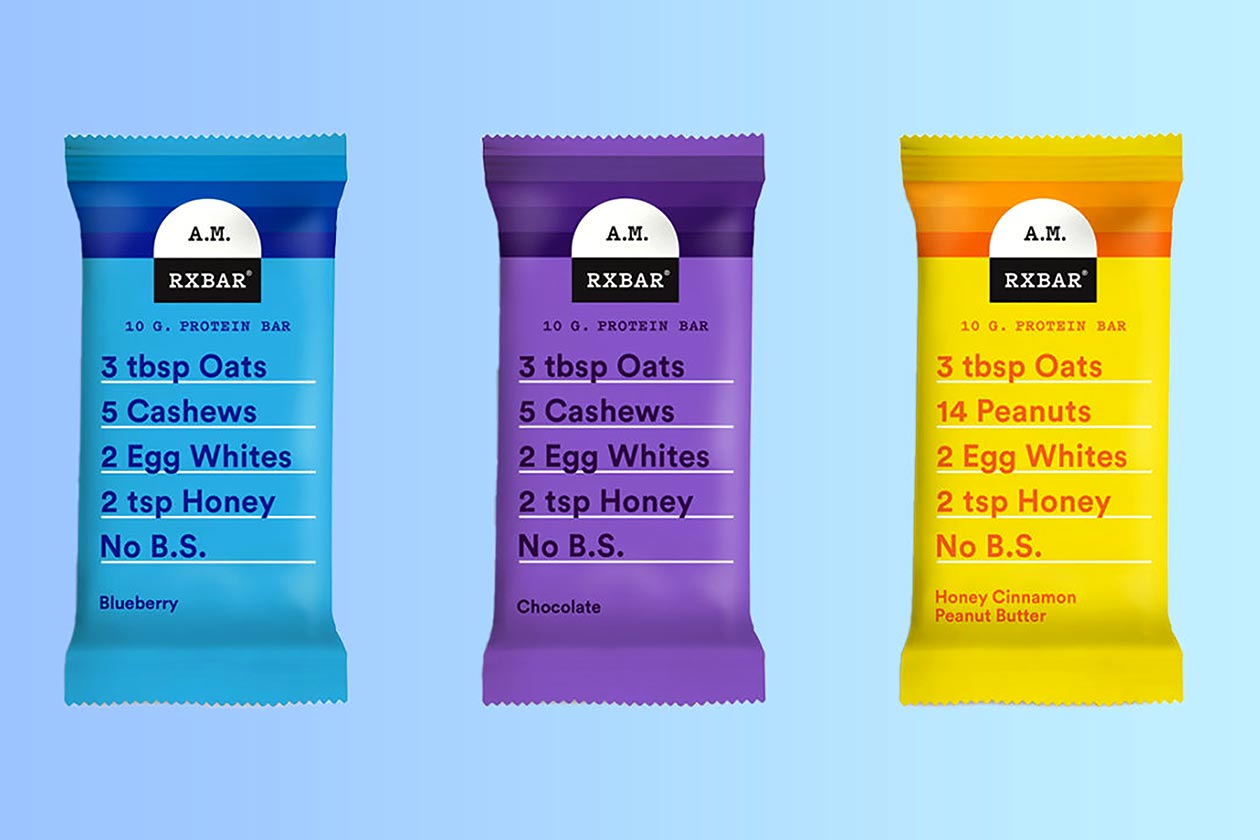 The "No B.S." functional food company RXBar, known for its self-titled real food-based snack, the RXBar, has come out with an all-new type of protein bar, and it's for a specific time of day. RXBar AM is the latest from the creative brand, which like its original hit product, is made with a simple set of food ingredients, although they're more fitted for breakfast.
RXBar AM is an oat-based protein bar with a soft and crispy consistency, packed full of a flavor, and made with a handful of other nutritious components such as cashews, egg whites for protein, and honey. In typical RXBar style, the product lists how much of each ingredient is in every bar with precisely three tablespoons of oats, two egg whites, five cashews or 14 peanuts depending on the flavor, and two tablespoons of honey.
The macros on the Chocolate flavor of the RXBar AM start with 10g of protein, followed by 28g of carbohydrates with 12g of that sugar and 4g fiber, 10g of fat, and a calorie count of 230. The other two flavors of the product are Blueberry and Honey Cinnamon Peanut Butter, and as you can see, their calories are similar but slightly higher than a regular RXBar, mostly due to the increase in carbohydrates and marginally more fat.
RXBar AM is an intriguing launch for RXBar as it sees the introduction of a new type of bar with that oat base giving fans something relatively different. The product is available now through the major retailers Target and Whole Foods, with the former selling it at $6.89 for a box of four protein bars, which works out to be a bit more expensive per bar than an RXBar.