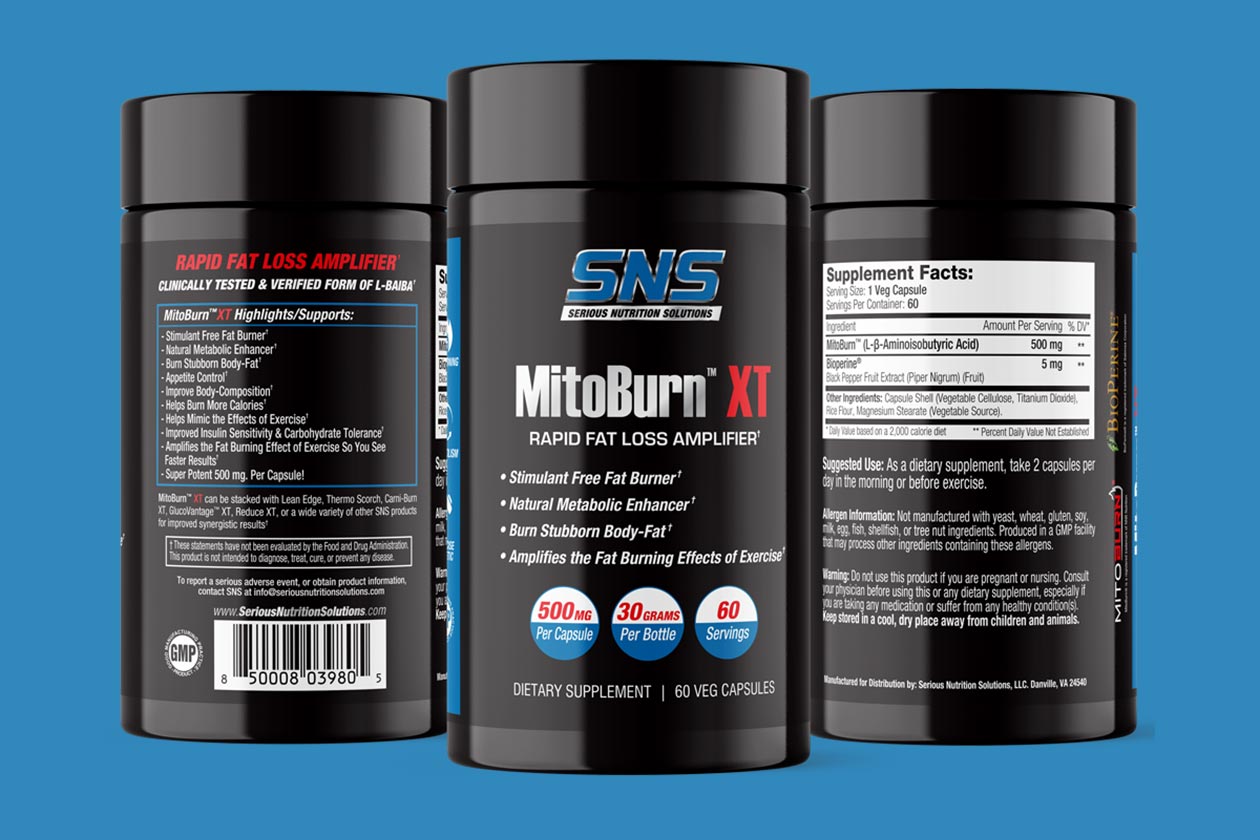 Serious Nutrition Solutions, better known as SNS, has a strong reputation when it comes to premium, advanced sports nutrition supplements, with some genuinely well-put-together products filling out its lineup. There is its reliable nootropic Focus-XT, the absolutely loaded and impressively effective stimulant-free fat burner Lean Edge, and its packed-out testosterone booster Optimize-T.
While many of the supplements in the SNS catalog are advanced, it also has a huge selection of straightforward, single-ingredient products, many of them featuring ingredients you won't find standalone from anyone else. The brand has added another supplement to that area this week with the appropriately named MitoBurn XT, featuring, of course, the premium and proven fat loss ingredient, MitoBurn.
SNS has packed the product with a solid half a gram dose of MitoBurn in every capsule of MitoBurn XT, and the brand complements the ingredient with 5mg of the absorption enhancing BioPerine black pepper. The supplement is a great way to add MitoBurn to your weight loss stack or more MitoBurn, and in typical SNS fashion, it has given MitoBurn XT an incredibly competitive price tag.
Through the SNS website, you can get MitoBurn XT at $39.99 for a bottle of 60 capsules, which is the same price as Alpha Lion's 60 capsule Gains Candy MitoBurn, although that has 250mg of MitoBurn per capsule. To make the latest from SNS even more competitive, it is running a sale right now for Memorial Day where the coupon code "MEMORIALDAY30" gets you an additional 30% off.