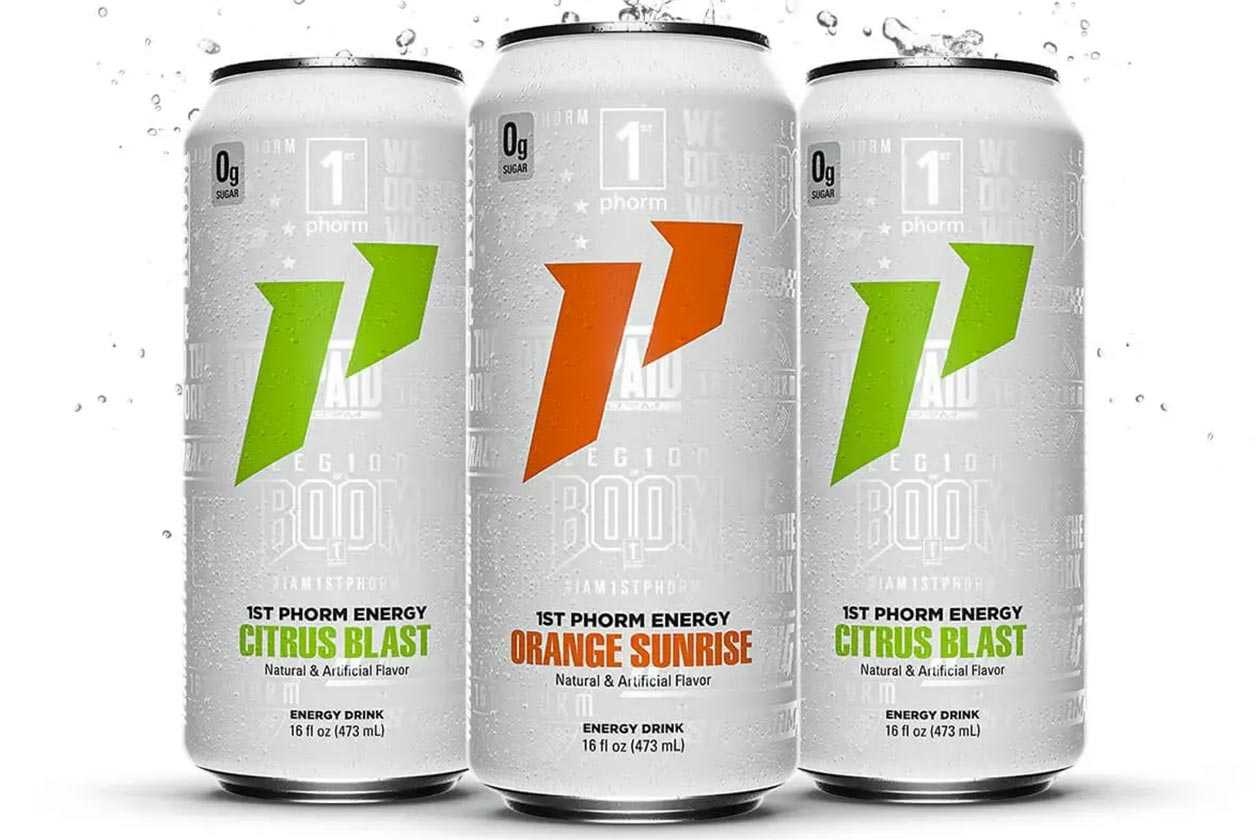 The energy drink category is now filled with sports nutrition companies, many of them featuring great formulas for energy and focus whenever you need it, and best of all, some great-tasting flavors. Another big name brand from the industry is now getting ready to enter the category with 1st Phorm Energy from none other than the popular supplement company 1st Phorm.
Very little has been revealed about the upcoming 1st Phorm Energy drink, the obvious being that it's an energizing beverage, so we have to imagine caffeine is in there. It is coming in the standard 16oz can size; it will keep things clean on the nutrition side, at least from what we can see, as it has zero sugar; and it is due to debut in at least two flavors with Orange Sunrise and Citrus Blast.
Another interesting detail about 1st Phorm Energy is the brand is promoting it alongside the bold statement of "The Best Energy Drink In The History Of Earth". It's not often we see brands making confident comments like this, although coming from a company of this size and one we've not seen say anything like this, we have to believe it's put together something interesting.
More information on the 1st Phorm Energy drink will hopefully be shared soon; however, the launch of the beverage isn't happening in the next few weeks. The brand is currently saying the product will arrive sometime late this summer, which to us means somewhere in the second half of the sunny season, so we can probably expect to be able to purchase in August or September.