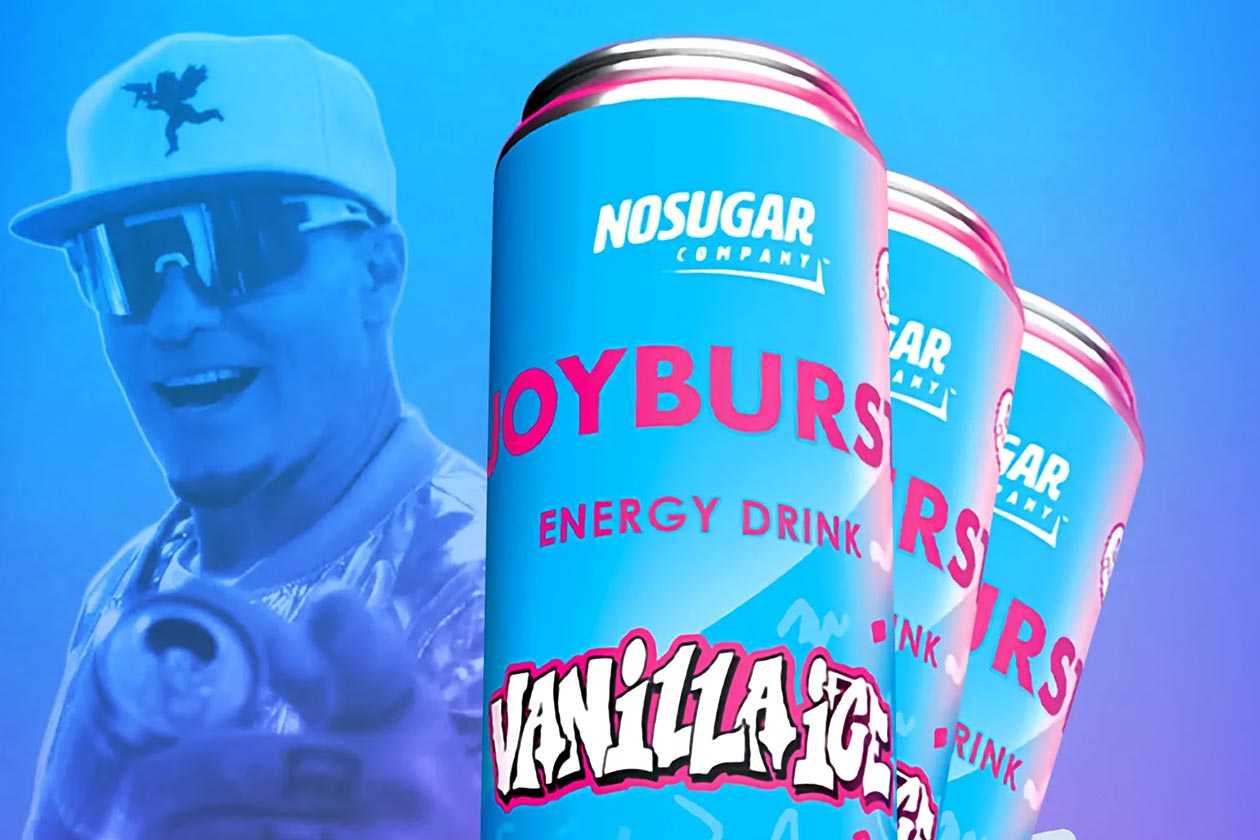 Functional food company No Sugar Co stepped into the increasingly competitive world of energy drinks last year with its Joyburst beverage packing 200mg of natural caffeine for anytime energy. The brand rolled out the product in five flavors; Frosé Rose, Elderberry, Peach Mango, Grape Twist, and Lime, all with zero sugar, carbohydrates, and calories
No Sugar Co has announced its first new flavor for the Joyburst energy drink since its launch, although this is not just another flavor. The Canadian brand has partnered with the iconic rapper Vanilla Ice for a flavor named after him. The product is indeed a Vanilla Ice Joyburst energy drink, which we can only assume has some sort of icy vanilla taste.
The collaboration between No Sugar Co, Joyburst, and Vanilla Ice goes even deeper, as the rapper known for his hit song "Ice Ice Baby" has also put together a song and music video based on the energy drink. As mentioned, it's not just another flavor or a typical partnership, and it matches the colorful approach the brand brings in the marketing of the beverage.
According to No Sugar Co, Vanilla Ice's Vanilla Ice Joyburst energy drink is officially launching today through its direct-to-consumer online store at joyburst.com at $24.99 for a case of 12. The product is also said to be coming to the major retailer Walmart and the membership-only Costco.