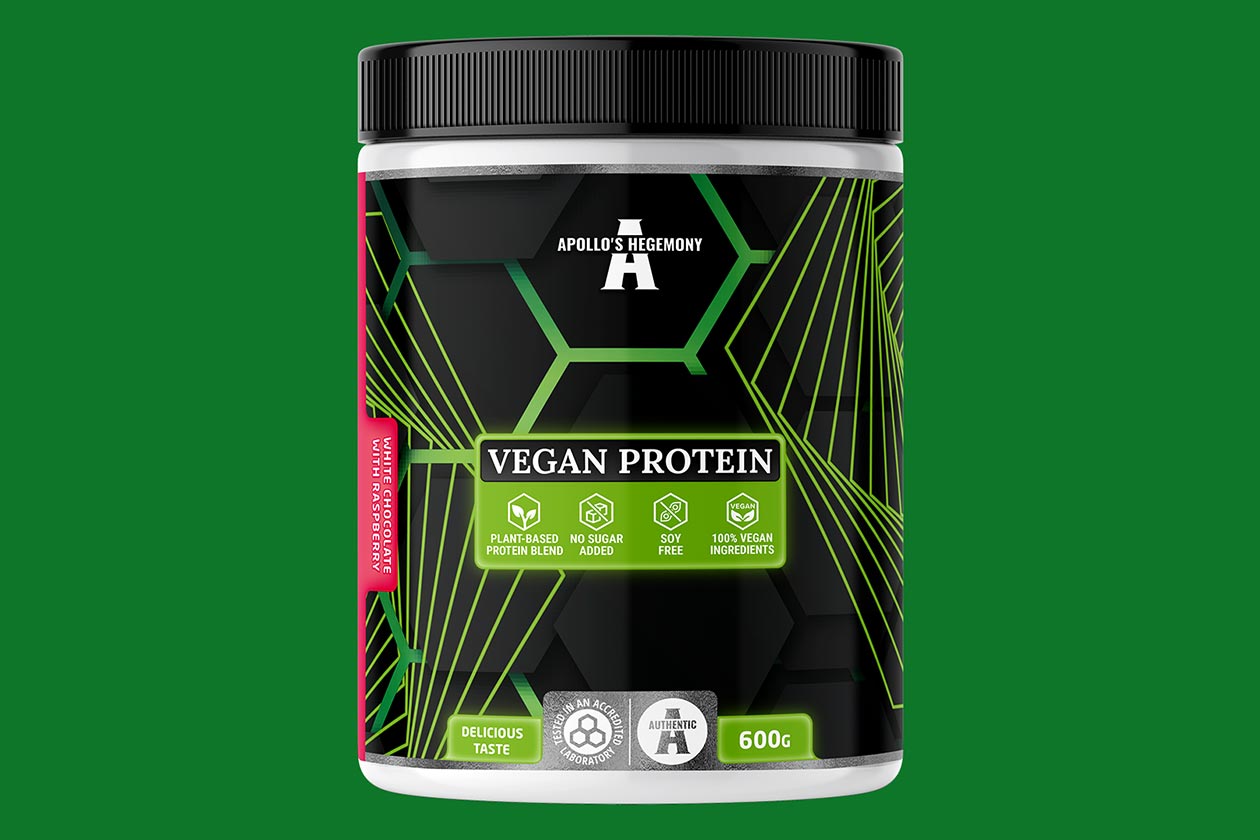 Apollo's Hegemony has all sorts of single-ingredient supplements and covers many categories; in fact, earlier this week, we saw the Polish brand drop the all-new version of its reputable nootropic, Mastermind. Apollo's has actually rolled out another new product before the close of the month, and this one is quite important due to the fact it's not a category the brand is already in.
Now available from Apollo's Hegemony is its first-ever protein powder in the simply named Vegan Protein. The supplement obviously isn't a traditional whey-based formula, it is plant-based, and the brand has carefully selected the ingredients to ensure you get a complete amino acid profile. A typical 30g serving of the product packs 22.74g of protein from a blend of pea, yeast, and rice protein.
The other macros in that serving are impressively lean, lower than most of the vegan-friendly proteins we see come through Stack3d at 1.75g of carbohydrates (including fiber) 2.1g of fat, and a calorie count of 115. Another key highlight is Apollo's Hegemony's Vegan Protein comes in a good variety of flavors in Salty Caramel, White Chocolate Raspberry, Hazelnut, and Peanut Butter Banana.
As always, the place to go to get the latest from Apollo's Hegemony is the online store Muscle Zone, located in the brand's home country of Poland. Vegan Protein has also been priced very competitively at 79 zł (17.05 USD), and that is not for an overly small tub either. They weigh in at 600g each, which is enough powder for 20 servings, each providing that 222.74g of protein.