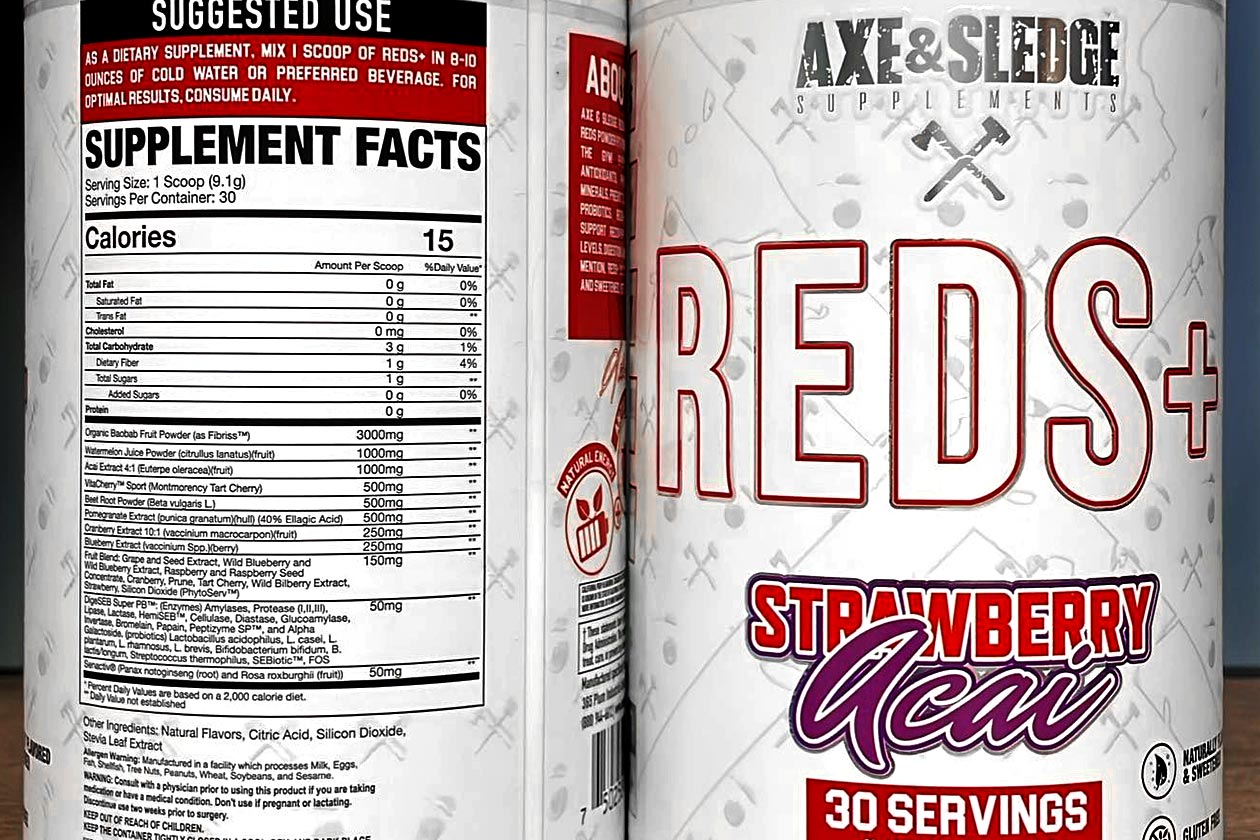 It wasn't long ago that Axe and Sledge Supplements released its first-ever superfood formula Greens+ featuring a sizeable 8g of greens in every serving. The growing brand is now preparing to tackle the other side of superfood with a product packed full of fruits, appropriately named Reds+. You can use Reds+ alongside Greens+ as they're separate supplements, and, of course, they complement each other incredibly well.
Axe and Sledge Supplements' upcoming Reds+ comes with a strong variety of fruits, 14 different extracts to be exact, including the likes of beetroot, acai, blueberry, cranberry, pomegranate, and half a gram of the recovery-supporting VitaCherry tart cherry.
The brand has thrown in a couple of premium components as well, with a hefty 3g dose of Compound Solutions' recently released Fibriss baobab fiber to improve digestion and gut health, and 150mg of the PhytoServ complex. To round out Reds+ even further, Axe and Sledge Supplements has added a blend of probiotics and enzymes, including DigeSEB, and the proven and performance-enhancing Senactiv at a full 50mg per serving.
Axe and Sledge Supplements has done a great job at making Reds+ more than just a fruits-themed superfood product. It's more of a multi-benefit sports nutrition supplement, combining superfoods, gut health, and specific ingredients to improve recovery and performance. The brand plans on dropping the product sometime soon with a full 30 servings per tub and at least one all-natural flavor named so far in Strawberry Acai.