Stryve is a premium beef biltong brand that is actually celebrating its fifth birthday this month, although while its meat snacks have been around for half a decade, its spin-off Stryve Nutrition is only a few months old. Stryve Nutrition is Stryve's entry into the world of sports nutrition supplements, and it is already being stocked by major retailers, including the likes of Muscle & Strength.
Stryve Nutrition has started its journey in the industry with four separate supplements, all reasonably common categories and types. There is Collagen Protein, a self-explanatory, collagen-based protein powder enhance with hyaluronic acid; Bone Broth Protein, another protein powder but backed by beef bone broth concentrate and infused with probiotics and enzymes to improve gut health and digestion; and Creatine Monohydrate, which is a bulk tub of unflavored creatine monohydrate.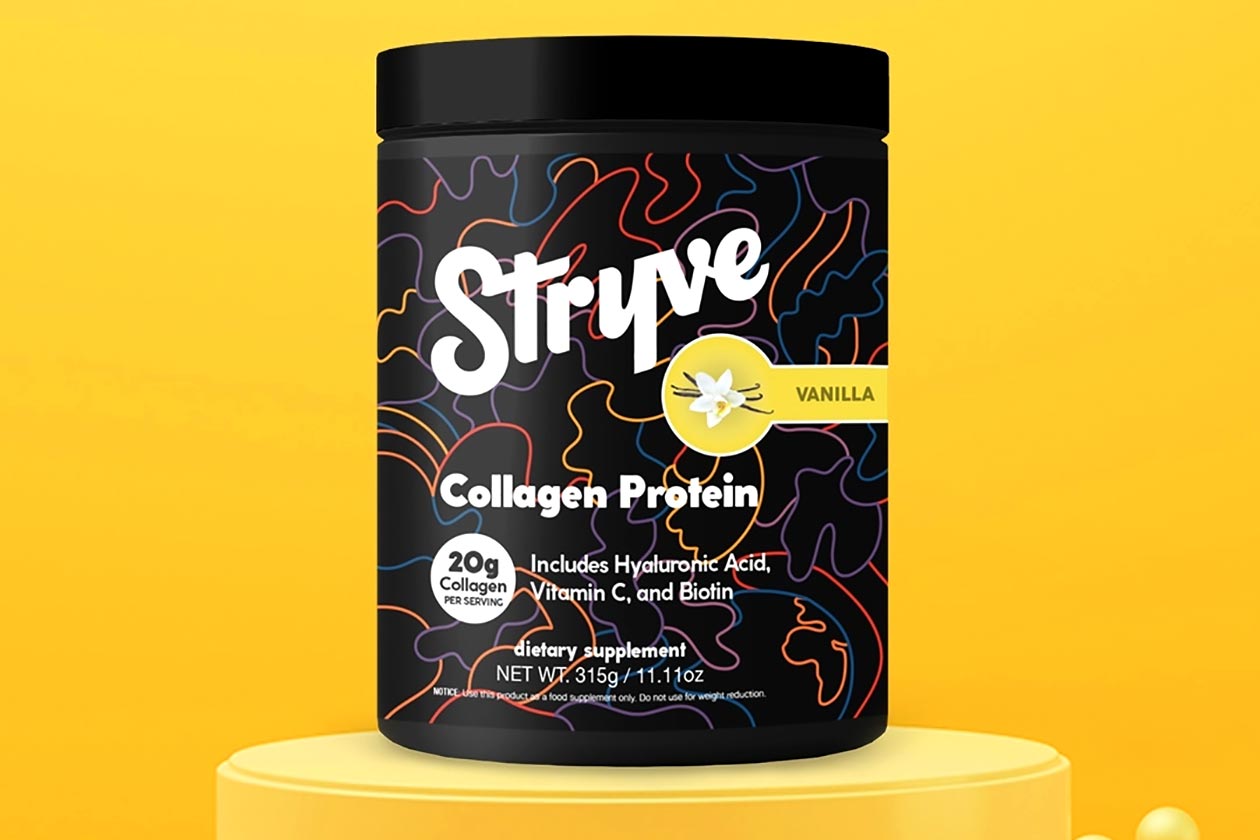 The fourth and final entry in the Stryve Nutrition lineup is its most complex supplement with the Stryve Pre-Workout. It is a relatively simple and straightforward entry into the intensely competitive pre-workout category, with common ingredients to support all of the usual core benefits. It has 2g of beta-alanine for performance, 1.5g of premium Nitrosigine for muscle pumps, and a combined 320mg of two sources of caffeine to increase energy.
Considering it's Styve's first entry into sports nutrition, Stryve Nutrition is a robust mainstream approach with an interesting variety of categories, opting for more active lifestyle products than the typical types of weight loss, muscle building, amino, and traditional whey-based protein powder. To get a closer look at all of Stryve's supplements, head to stryvenutrition.com, and for its original beef biltong catalog, visit the shorter address of stryve.com.