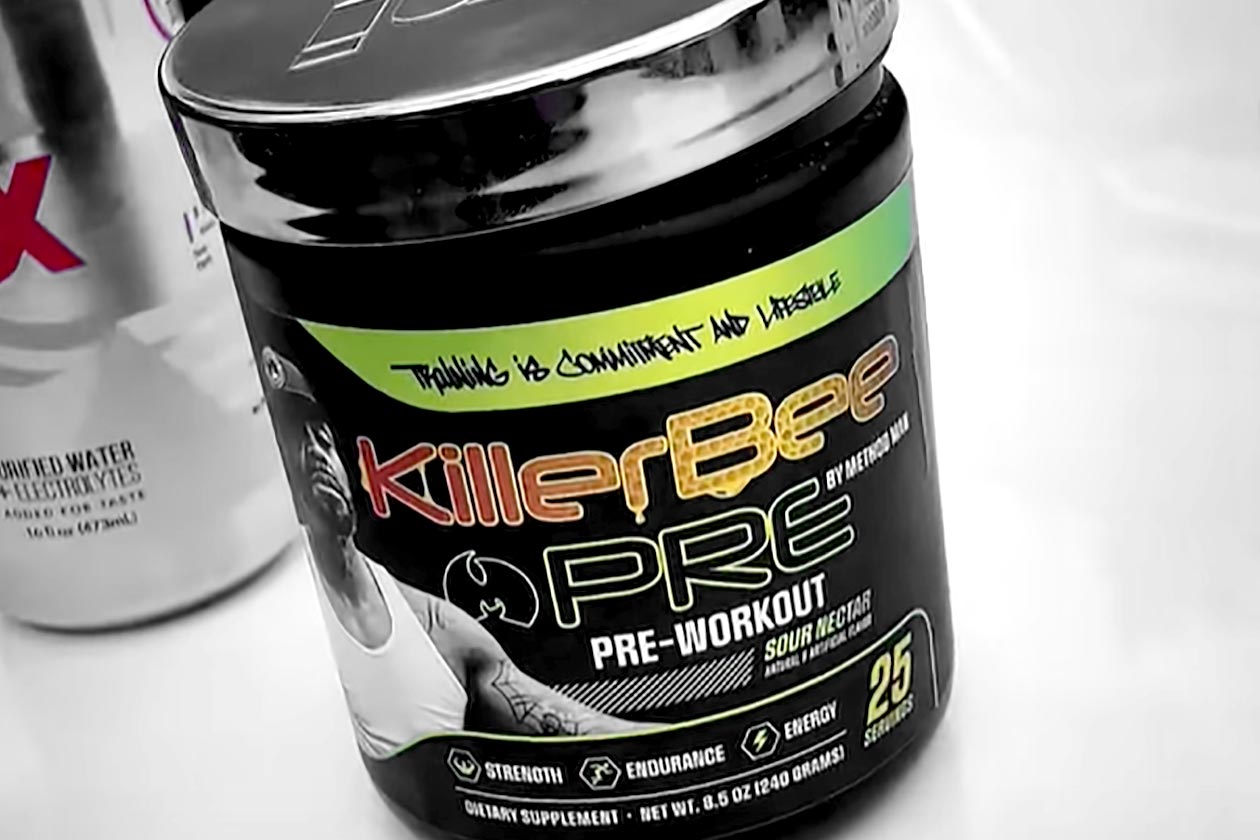 BPI Sports has partnered with a handful of different individuals over the years for special edition supplements, one of the most recent being a collaboration with American Professional Wrestler Billy Gunn. The widely available brand has just dropped news of another product put together in partnership with someone, in the American rapper Method Man.
BPI Sports has teamed up with Method Man to create the supplement Killer Bee Pre. As the name says, it is a pre-workout, and while we don't have all of the details yet, images confirm it is built for a comprehensive experience with ingredients for energy, strength, and endurance. We don't know what any of those ingredients are, although it doesn't have an overly large serving size at 9.6g, similar to Billy Gunn's Gunn Powder.
BPI Sports and Method Man's Killer Bee Pre is currently said to be launching sometime soon with no exact date or timeframe yet. It would be good to assume it'll be available through BPI's website, as that is where you can get the Billy Gunn and India Paulino collaborations. Killer Bee Pre is dropping in a Sour Nectar flavor and will have 25 servings a tub.