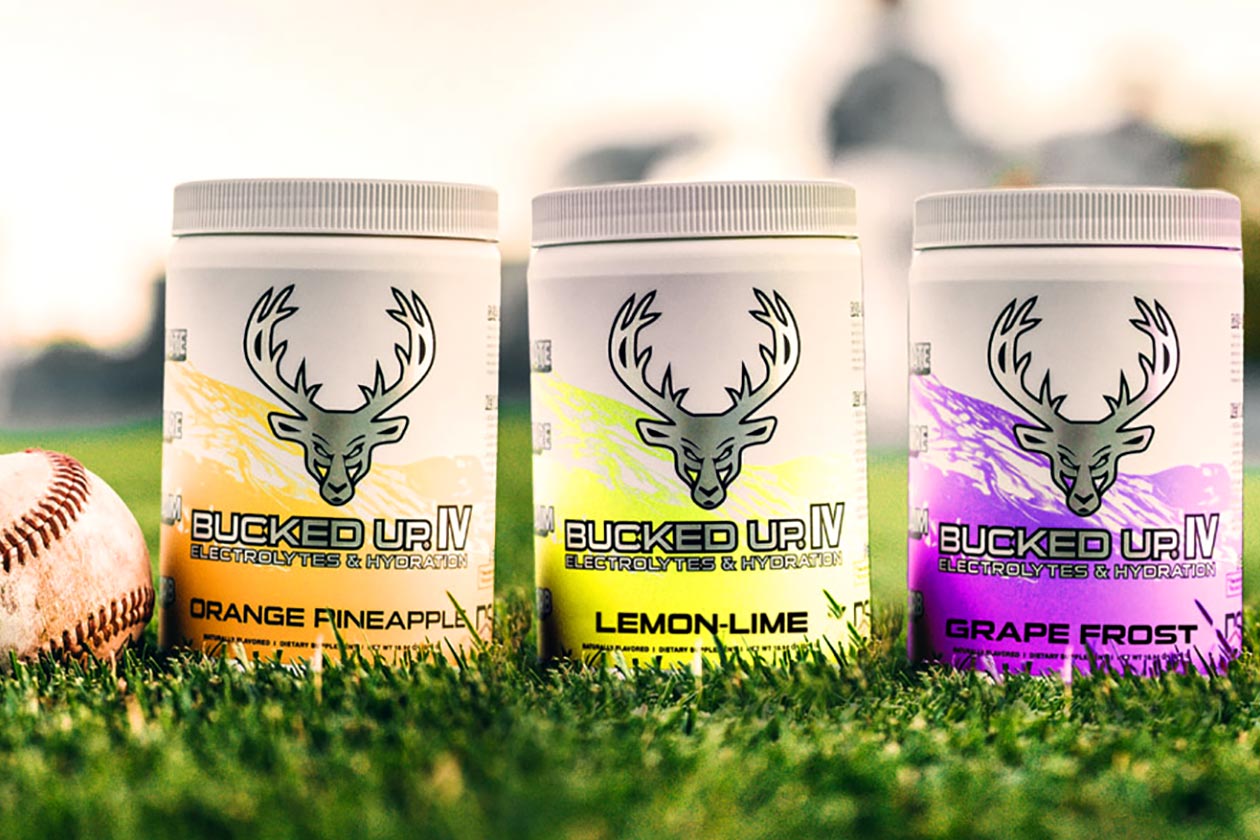 One of the more popular categories to get into in the year 2022 has been hydration, which we've seen many small to mid and large size sports nutrition companies put together something for. The latest to do so is the team at Bucked Up with its all-new Bucked Up IV, specifically designed to improve and enhance hydration and performance, all in a flavored powder.
Bucked Up hasn't utilized any additional premium, performance, and endurance ingredients as we've seen in some other hydration supplements; it relies entirely on vitamins, minerals, and key electrolytes. The formula consists of half a gram of vitamin C, vitamins B3, B5, B6 and B12, zinc, sodium sourced from sodium citrate and Himalayan rock salt, and potassium.
Bucked Up IV is a relatively straightforward hydration supplement that comes with the usual 30 servings per tub to last you the typical month and in three flavors; Lemon Lime, Orange Pineapple, and Grape Frost. The Bucked Up competitor is more on the higher side regarding price costing $39.99 next to the likes of Ghost Hydration at $32.99 with 40 servings.