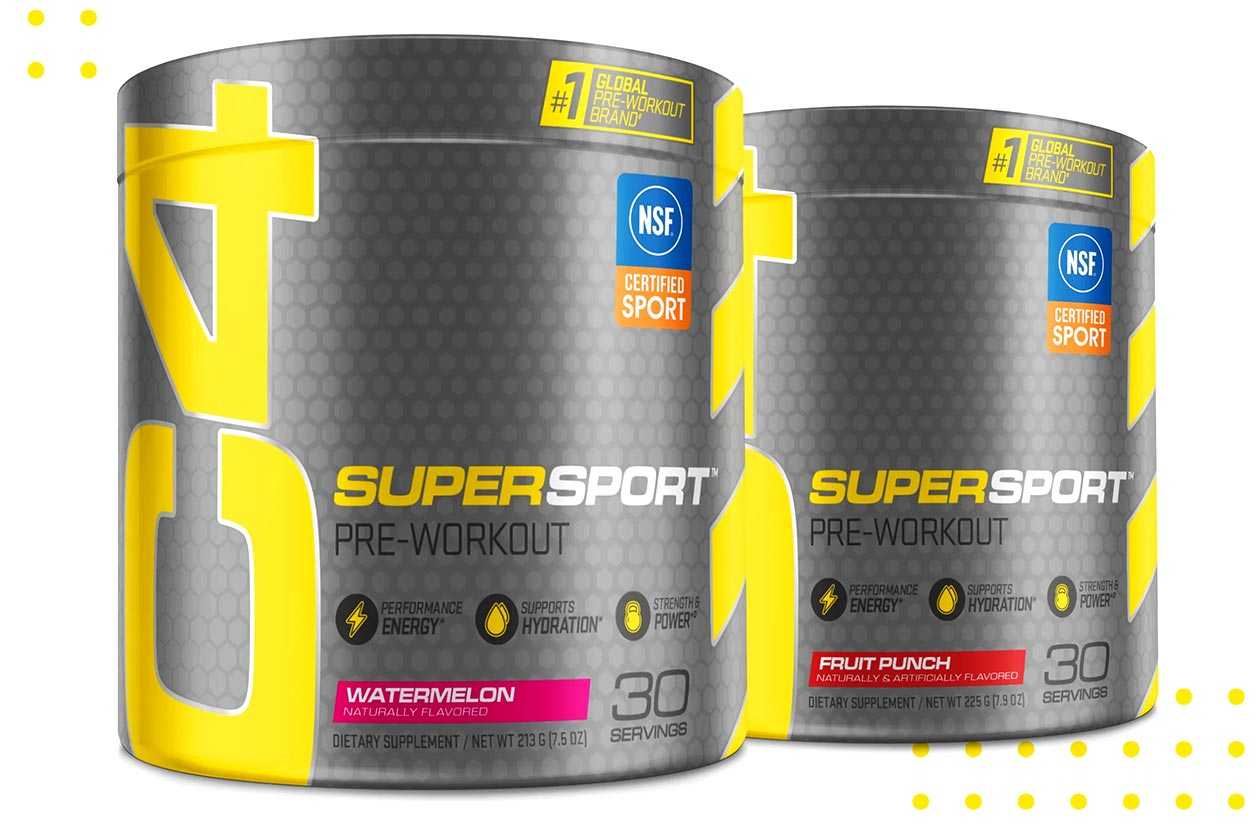 C4 SuperSport is one of the all-new supplements coming alongside Cellucor's fresh new look for 2022, officially unveiled at this year's Stack3d Supplement Expo. Anyone that knows the brand and family of pre-workouts knows each version is designed for a specific audience or market, from the mainstream C4 Original through to the much more advanced competitors C4 Ultimate and the packed-out C4 Dynasty.
C4 SuperSport is a spin-off of C4 Sport, Cellucor's most cost-effective entry in the pre-workout space. Basically, you'd look at this product as a step up from C4 Sport, and like that pre-workout, SuperSport is free of banned substances and has the NSF Certified Sport stamp to back it up. As for the changes, you get everything that's in C4 Sport in C4 SuperSport, with the addition of two new ingredients and one increase.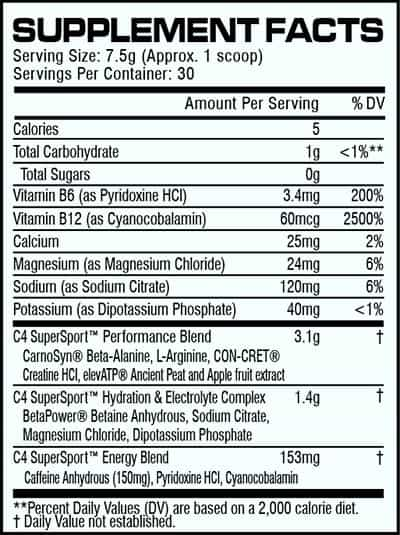 The upcoming C4 SuperSport has premium CarnoSyn beta-alanine, arginine, and Con-Cret creatine HCl, like C4 Sport. On top of that, Cellucor has added two other branded features in BetaPower betaine in a 2.8g blend with a few electrolytes and the performance-supporting elevATP. The caffeine has been increased as well, although only slightly, with 15mg more per serving, giving you 300mg in a maximum serving.
Cellucor is expected to be rolling out C4 SuperSport, featuring its fresh new branding, within the next couple of months at the likes of Walmart, and fans of the original C4 Sport will be pleased to know they'll have the same flavors to choose from. The supplement is going to arrive in three flavors, with Fruit Punch, Blue Raspberry, and Watermelon, in a full-size tub of 30 regular or 15 maximum servings, for $5 more than C4 Sport at $24.99.