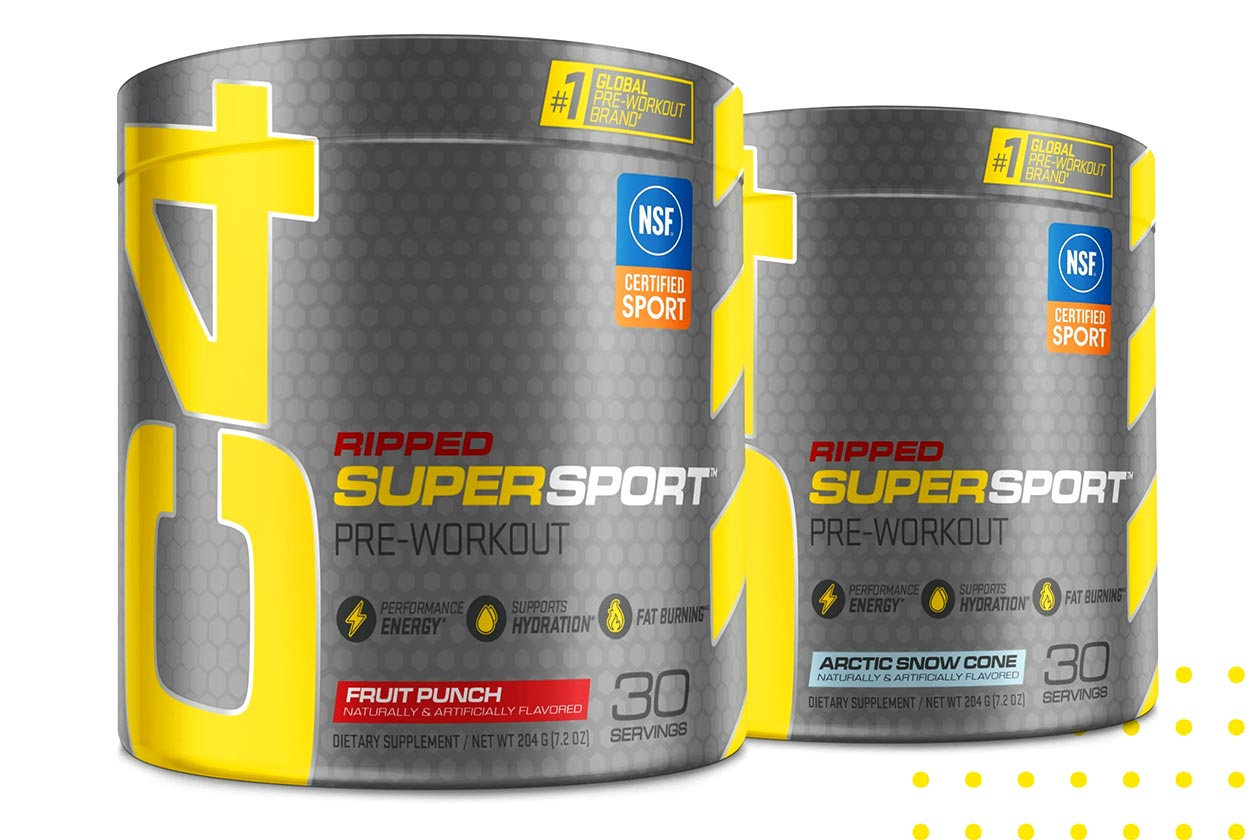 C4 Sport is Cellucor's NSF-certified and cost-effective pre-workout, with ingredients for all of the core pre-workout effects in energy, focus, pumps and performance. There is also the fat-burning infused spin-off C4 Ripped Sport, designed to do similar to the original but with added components to additionally support weight loss, and it comes with a slightly higher price tag.
Earlier this week, we posted details on Cellucor's coming soon step up from C4 Sport in C4 SuperSport, as it was officially introduced at this year's Stack3d Supplement Expo. The alternative version has all of the same ingredients with added BetaPower branded betaine, the premium performance-supporting elevATP, and a bit more caffeine to take the supplement up to a stronger 300mg in a maximum serving.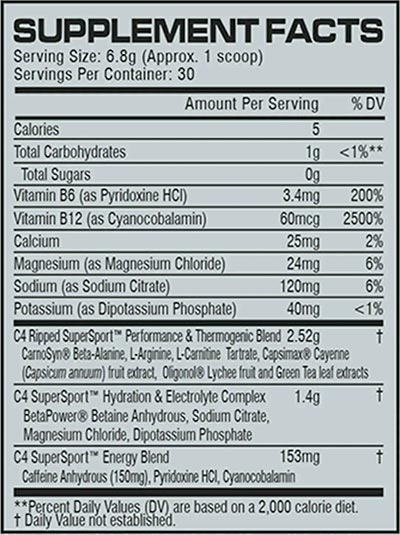 C4 Ripped Sport is getting the same treatment as C4 Sport by way of its own stepped-up spin-off, C4 Ripped SuperSport. Like the regular C4 SuperSport, Cellucor has added BetaPower betaine to the supplement for better performance, increased the caffeine to 300mg, also added Capsimax for even more fat loss support, and carried over most of the key ingredients from Ripped Sport for a familiar but more advanced experience.
Cellucor is planning to launch C4 SuperSport and C4 Ripped SuperSport within the next couple of months, and it will be featuring the brand's fresh new look also unveiled at our Stack3d Supplement Expo. SuperSport Ripped is going to be rolling out to the likes of Walmart in the same flavors as Ripped Sport in Fruit Punch and Arctic Snow Cone, for a few dollars more than SuperSport at $27.99.