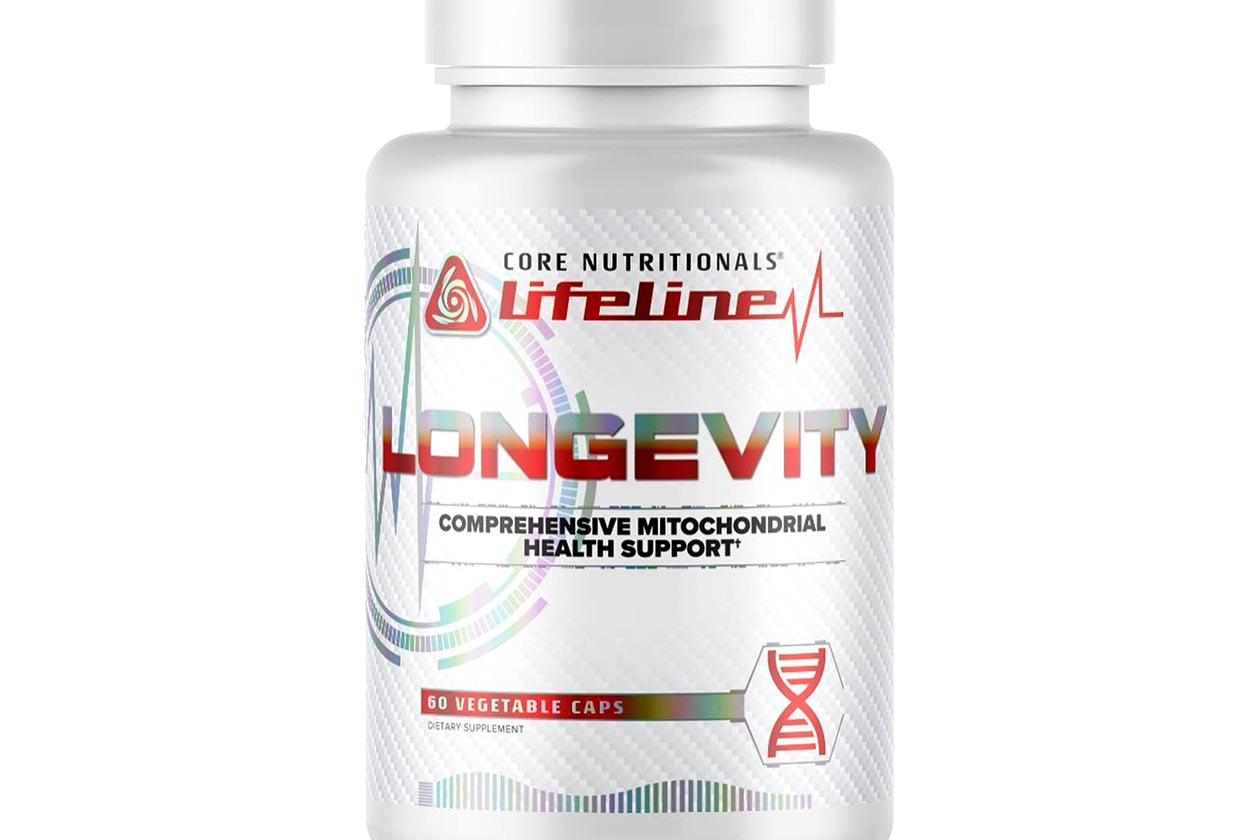 The Lifeline Series is Core Nutritionals' collection of premium health and wellness supplements, where the reputable brand puts together advanced formulas for specific areas of health. The series started with five products, most of them named after the type of supplement or the benefits it looks to provide with Gut, Prostate, Heart, Liver, and the inflammation-supporting Soothe.
Since the debut of the Lifeline Series, Core Nutritionals has added one other product to the collection with the beauty formula, Hair, Skin and Nails. While the line already covers several areas many sports nutrition brands don't touch, Core has confirmed another upcoming Lifeline entry. Launching in just over two weeks is Core Longevity, which describes itself as a complete mitochondrial supplement.
Core Longevity is going to be the anti-aging product in Core Nutritionals' Lifeline Series, which is, once again, a rare type of supplement for a sports nutrition brand. Core has put together another advanced, specialized formula in Longevity, packing it with the premium anti-aging ingredients Puremidine and BioNMN beta-niacinamide, PQQ, quercetin, the thermogenic ProGBB branded GBB, and the ever-reliable absorption-enhancer AstraGin.
As mentioned, Core Nutritionals is looking to release its seventh Lifeline Series supplement, Core Longevity, in just over two weeks, on Monday the 8th of next month. We don't know its cost yet, and while anti-aging products have some of the highest prices we've seen, all of the current Lifeline supplements are $54.99 each, a theme that Core could potentially continue with the upcoming Longevity.