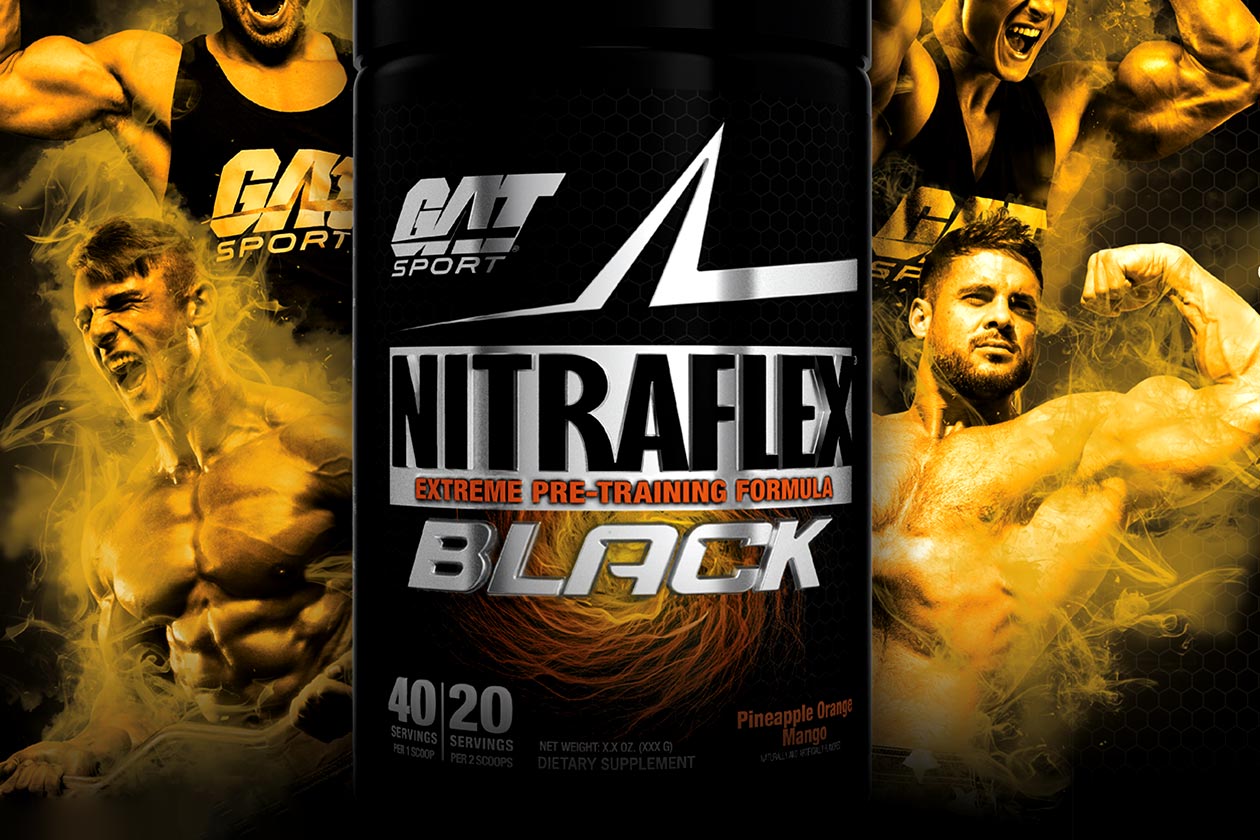 Nitraflex is the well-known name of GAT Sport's premier pre-workout, and it has been around for quite some time, going back as far as the memorable and enjoyable era of DMAA products. The supplement has seen many different versions and variants over the years, and sometime in the very new future, the legacy brand is treating fans to another iteration of the pre-workout.
GAT Sport has previewed the upcoming supplement Nitraflex Black and promises it will be its most powerful and explosive pre-workout yet. It is formulated to deliver all of the core pre-workout benefits, including stimulating energy and focus, and improved pumps and performance. Interestingly in the one picture that's been shared of Nitraflex Black, there is no weight on the tub; instead, the brand has X.Xoz and XXXg.
While GAT Sport has cleverly left out the tub weight of Nitraflex Black, so not only do we not know what any of its ingredients and dosages are, we don't even know how much a serving weighs to get some idea of the amount of actives. The first look at the promising Black version of Nitraflex does say it'll have 20 servings, not 30 like the currently available Nitraflex, so it at least sounds like it'll have a topped-out maximum serving.
We look forward to seeing how the latest evolution of GAT Sport's Nitraflex looks on paper, with the mention of it being the brand's most powerful pre-workout to date certainly making it exciting. For the launch of the product, all we know right now is Nitraflex Black is coming soon, so keep an eye out for more on the supplement as we'll share details when we get them.