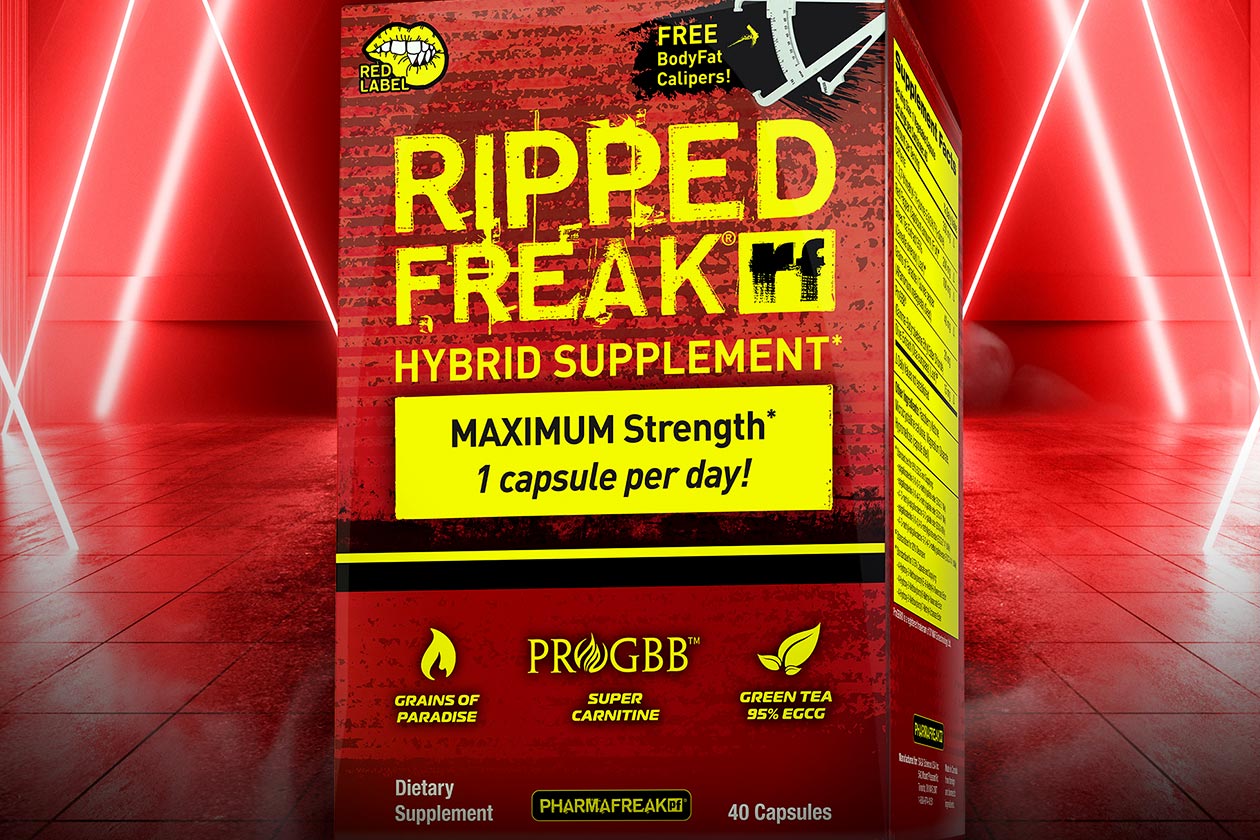 PharmaFreak recently revealed that one of its next new supplement releases, which it's already had plenty of this year, is going to be a Red Label Series version of its original hit fat burner, Ripped Freak. The Red Label line is the brand's collection of multi-benefit products packed full of formulas designed to deliver effects for at least two different types of categories of supplements.
PharmaFreak has given us a much better look at that product to close out the week, confirming a few of the upcoming fat burner's ingredients and an intriguing feature that is becoming quite consistent with the brand. The Red Label Ripped Freak will be designed to enhance weight loss and thermogenesis and include grains of paradise, green tea, and the sweat-intensifying ProGBB branded GBB.
We're interested to see what kind of hybrid or multi-benefit approach PharmaFreak has in this one, as it isn't as obvious in this one based on the face of its packaging. As mentioned, though, there is an interesting feature to the fat burner in that, like how Mental Freak came with a mood ring and Sex Freak a condom, Ripped Freak Red Label is going to come with a free pair of calipers.
As we said when PharmaFreak unveiled those other two products with an accessory inside, the free body fat calipers are a fun addition to the supplement and just a bonus for fans of the brand and its signature weight loss formula. Everything you need to know about the intriguing product is actually being shared at our highly-anticipated Stack3d Supplement Expo, which is kicking off tomorrow.