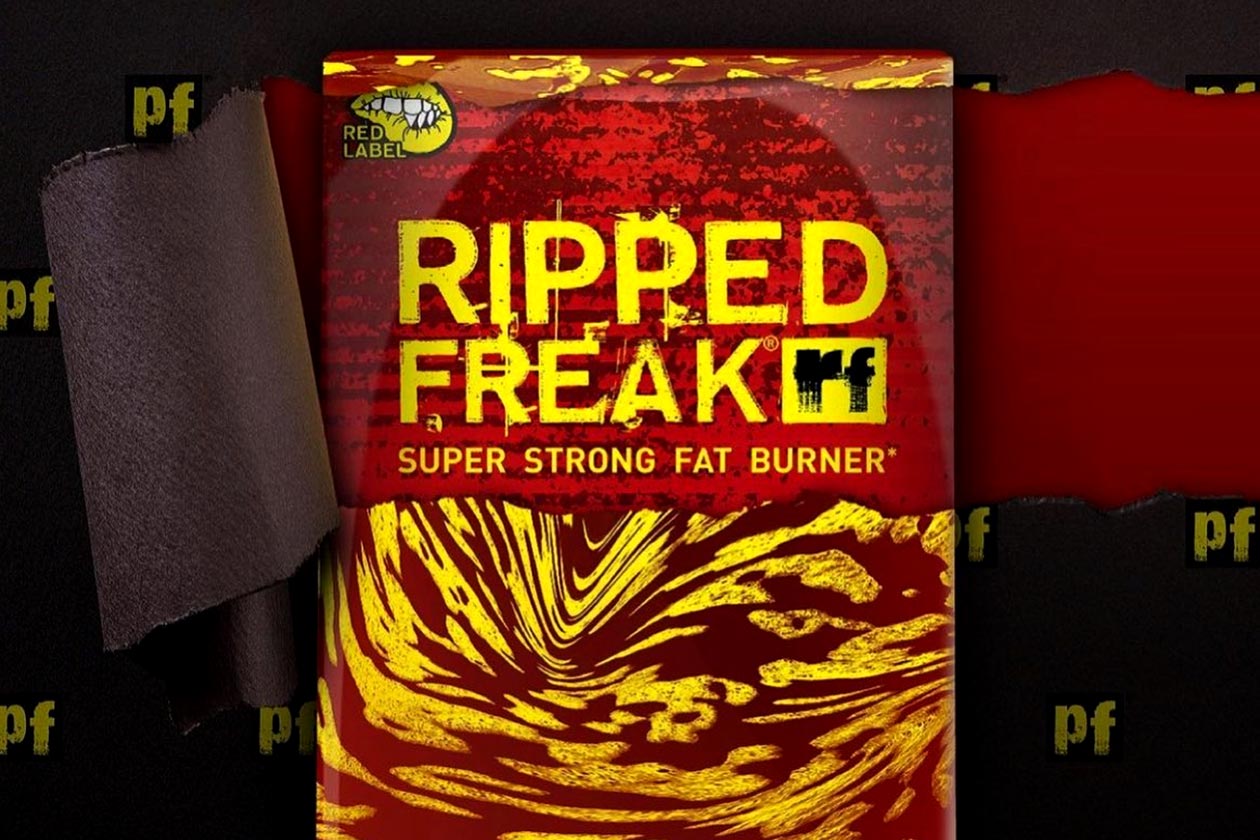 In 2021, it was mostly about PharmaFreak's Red Label Series, where it was teasing, revealing, and releasing the many multi-benefit supplements that are now out on the market. We've seen a few other Red Label products this year in Supersonic Freak and, most recently, Sex Freak, which comes packaged with a free condom, and to keep the Red Label excitement going, the brand has just shared the next entry in the line.
Sometime in the near future, PharmaFreak is launching a Red Label Series version of its original hit weight loss supplement, Ripped Freak, and all we have for the time being is the brand saying it's a "Super Strong Fat Burner". As mentioned, the catch with all of the products in the Red Label collection is that they have ingredients for more than one and sometimes two benefits, a theme that's expected to continue in this one.
With Ripped Freak being one of the supplements that put PharmaFreak on the map, and was undoubtedly its first major release, we're interested to see what it does for the Red Label Series Ripped Freak. The brand has proven to be reasonably frequent with reveals after its initial teasers, so don't be surprised if we have everything you need to know about its latest iteration of Ripped Freak within the next week or two.