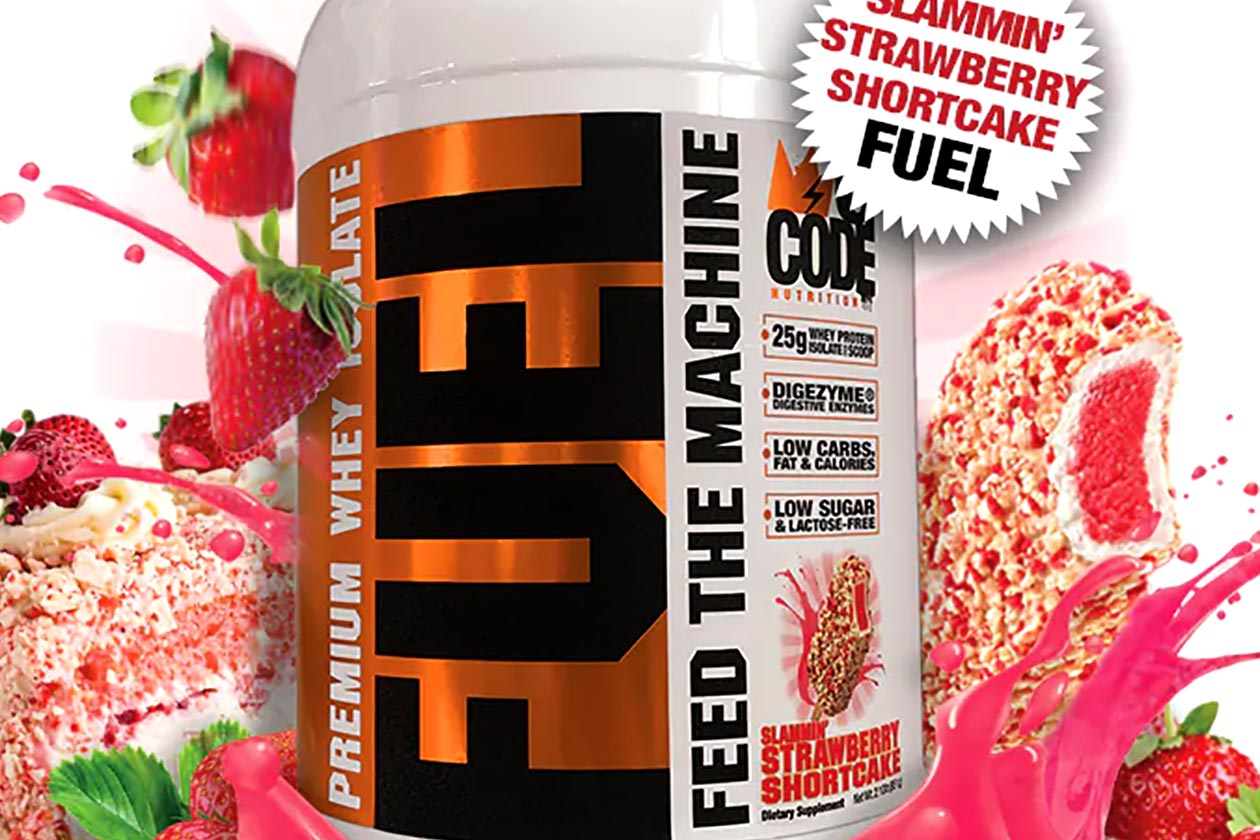 Fuel is GCode Nutrition's more straightforward protein powder as opposed to the first protein-based supplement it released with the more well-rounded meal replacement Feast. Fuel is primarily a protein powder, as the muscle-building macro is its primary nutrient, included at 25g per serving, and entirely coming from the premium and branded Provon 292 SFL whey protein isolate.
While GCode Nutrition frequently adds flavors to previously released supplements, it doesn't add them as much to those protein-powered products mentioned, Fuel and Feast. This week, however, Fuel is the brand's main focus, and it is releasing flavor number three for the supplement, with the already available Chocolate Peanut Butter Cookies & Cream, and Midnight Milk & Cookies, now alongside the sweet and fruity Slammin' Strawberry Shortcake.
You can pick up GCode Nutrition's all-new Slammin' Strawberry Shortcake Fuel straight from its website at $54.95 for a full-size tub of 30 servings. The product's nutrition profile is much the same as the other flavors at 25g of protein, only 3g of carbohydrates, no fat, and 120 calories. You also get Fuel's added feature of DigeZyme branded enzymes to improve and enhance digestion.