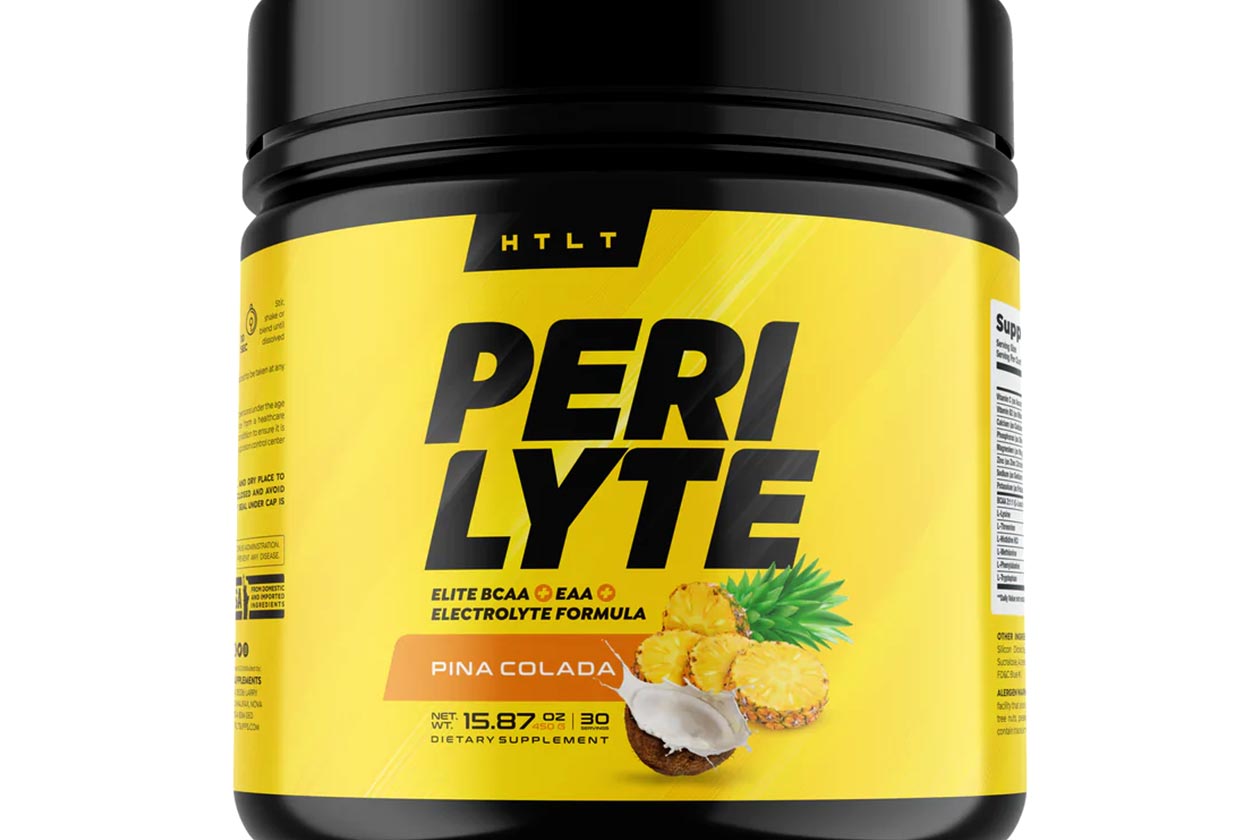 Greg Doucette's brand HTLT, named after his signature saying "Harder Than Last Time", has been having one hell of a year, entering several new categories, dropping multiple flavor extensions, and plenty more. This week the brand is back adding to the menu of a current supplement, following its last release, which was one new flavor each for Pre-Pump Itch and Pre-Pump Non-Itch, with another option for Perilyte.
Perilyte is one of the many entirely new products Greg Doucette and HTLT launched this year, and it is similar to the already available EAA Hydrate, featuring a combination of EAAs for recovery and electrolytes for hydration. Perilyte was only released in one flavor with the candy-themed Sour Gummy Worm, so the latest from HTLT was undoubtedly needed, as it now has two tastes, with the second being Pina Colada.
You can grab HTLT's new pineapple and coconut-flavored Pina Colada Perilyte alongside the original Sour Gummy Worm straight from its online store at $34.99 for a tub of 30 servings, or as per usual with HTLT, there is a bulk option that gets you three for $28.33 each.