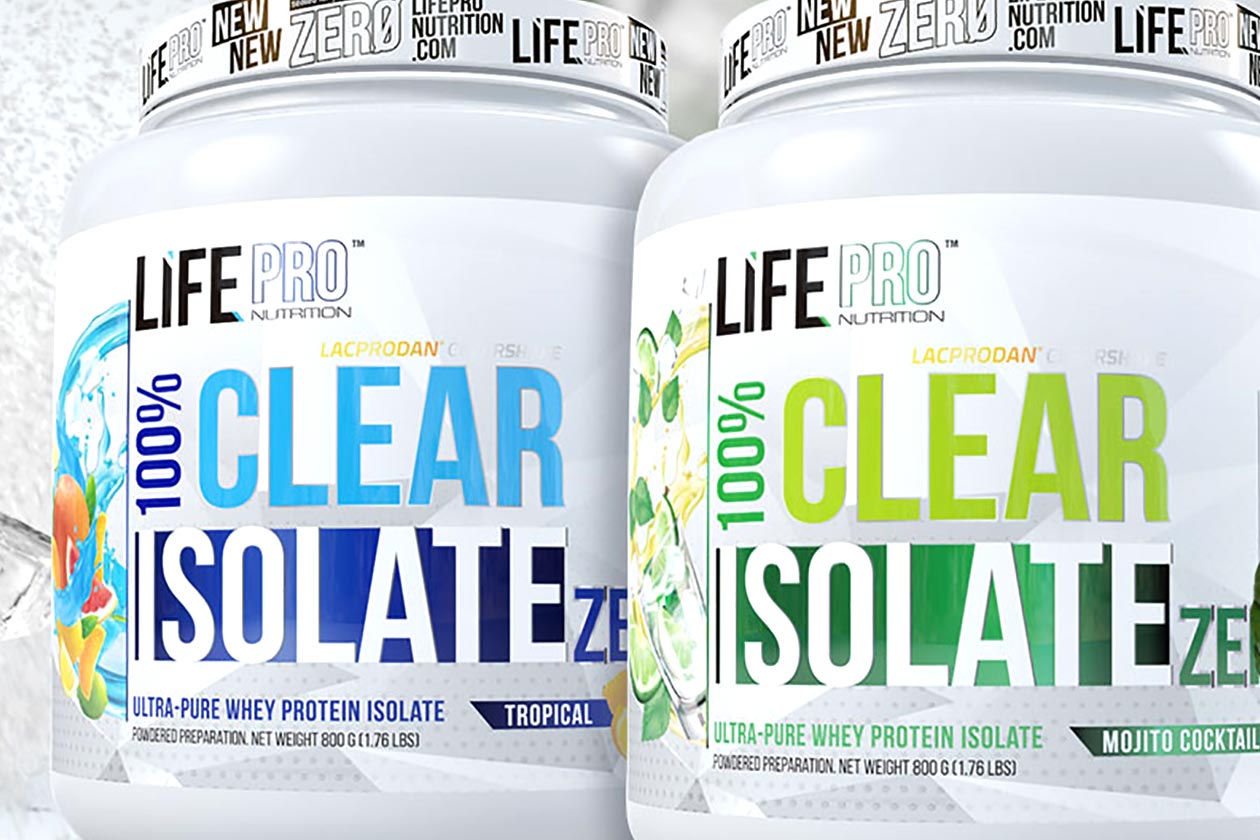 The clear and fruity protein trend has expanded its way into many different countries, including Spain at Life Pro Nutrition with its popular 100% Clear Isolate Zero. Like the many other products that have jumped on the trend, Life Pro's competitor is a premium and lean, whey isolate-based protein powder with high protein, low carbohydrates, and only intriguing fruit-based tastes to choose from.
Life Pro Nutrition's 100% Clear Isolate Zero has 20g of protein in each of its 32 servings per tub, all from pure whey isolate, alongside a gram of carbohydrates, practically no sugar, almost no fat, and impressive calories to match. As mentioned, the supplement only comes in fruity flavors, a menu that previously had nine options but has just been bumped to a total of 11 with Tropical Blue and Mojito Cocktail.
Life Pro Nutrition's lineup for 100% Clear Isolate Zero is one of the largest we've seen for a clear and refreshing protein powder, right up there with the giant Myprotein and its product, Clear Whey Isolate. You can grab Life Pro's new Tropical Blue and Mojito Clear Isolate Zeros starting this month from its online store at €34.90 (35.23 USD) for a full-size tub of a sizeable 32 servings.