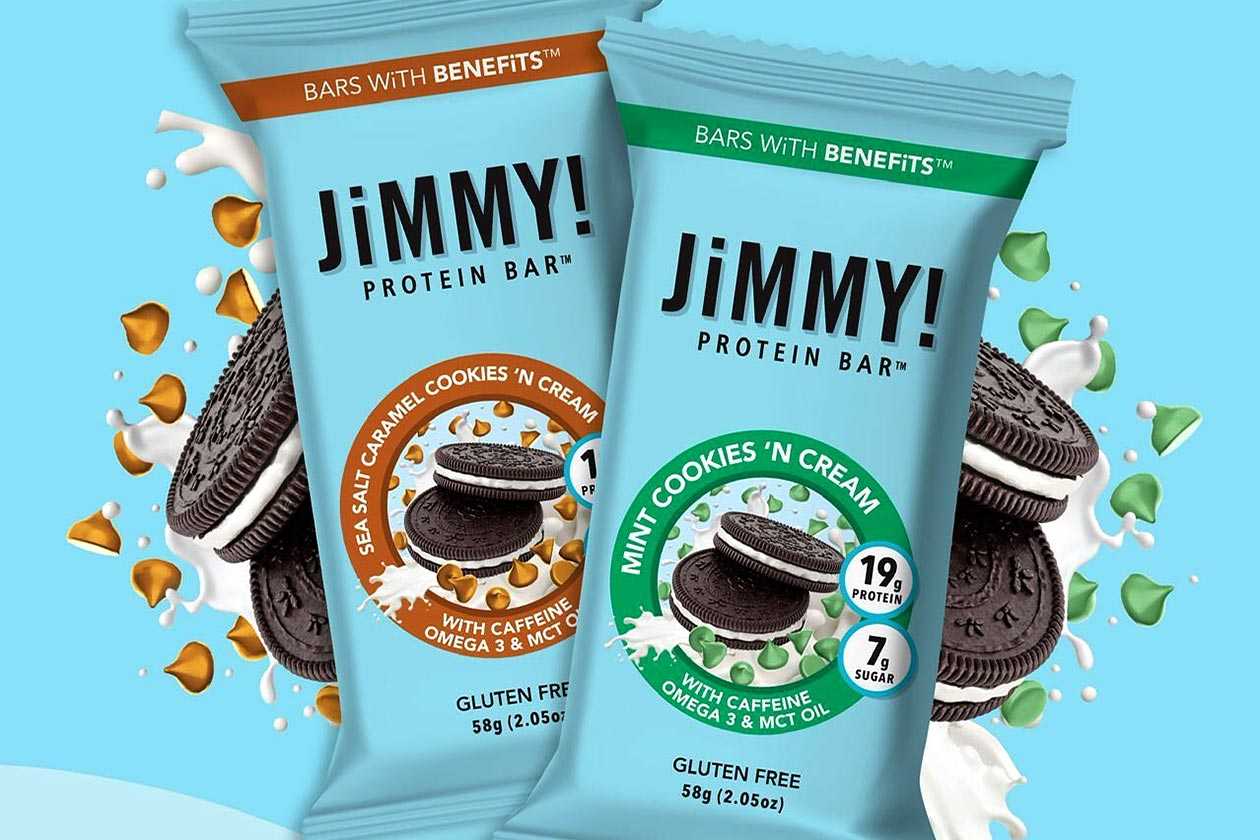 Jimmy is a functional food company that sells a variety of snacks in the traditional bar format, and while they have great nutrition benefits, with many of them high in protein, that's not what makes Jimmy different. The brand's flagship product is the Jimmy Protein Bar, a balanced and nutritious bar made with peanuts, protein crisp, and whey, providing a solid 20g of protein, a similar amount of carbohydrates, and 13g of fat.
Where Jimmy gets more interesting is in its other bars, with Keto-Friendly, Beauty, Eye Of The Tiger, and Wake & Focus. The last item on the list is the product we're focusing on here, which like those others mentioned, infuses a nutritious bar with active ingredients. Jimmy's Wake & Focus gives you a respectable 19g of protein plus omega-3s and MCTs for healthy fats, and a nice hit of energizing caffeine from guarana.
Previously you could only get Jimmy's MCT and caffeine-infused Wake & Focus protein bar in a classic Cookies & Cream flavor, which was recently joined by two more options in Mint Cookies & Cream and Sea Salt Caramel Cookies & Cream. They both have the product's functional Wake & Focus formula and a balanced nutrition profile of a solid 19g of protein, 24g of carbohydrates, 7g of that sugar, 10g of fat, and a calorie count of 250.
You can purchase those new flavors of Jimmy's Wake & Focus protein bar from its online store and find out more about its other functional foods like the vitamin C-powered Immune protein bar and the collagen-enhanced Beauty. It's certainly an interesting and intriguing brand, and not really something we've seen before, as we've only come across added actives or nutritious macros, never a combination of both in the same product.