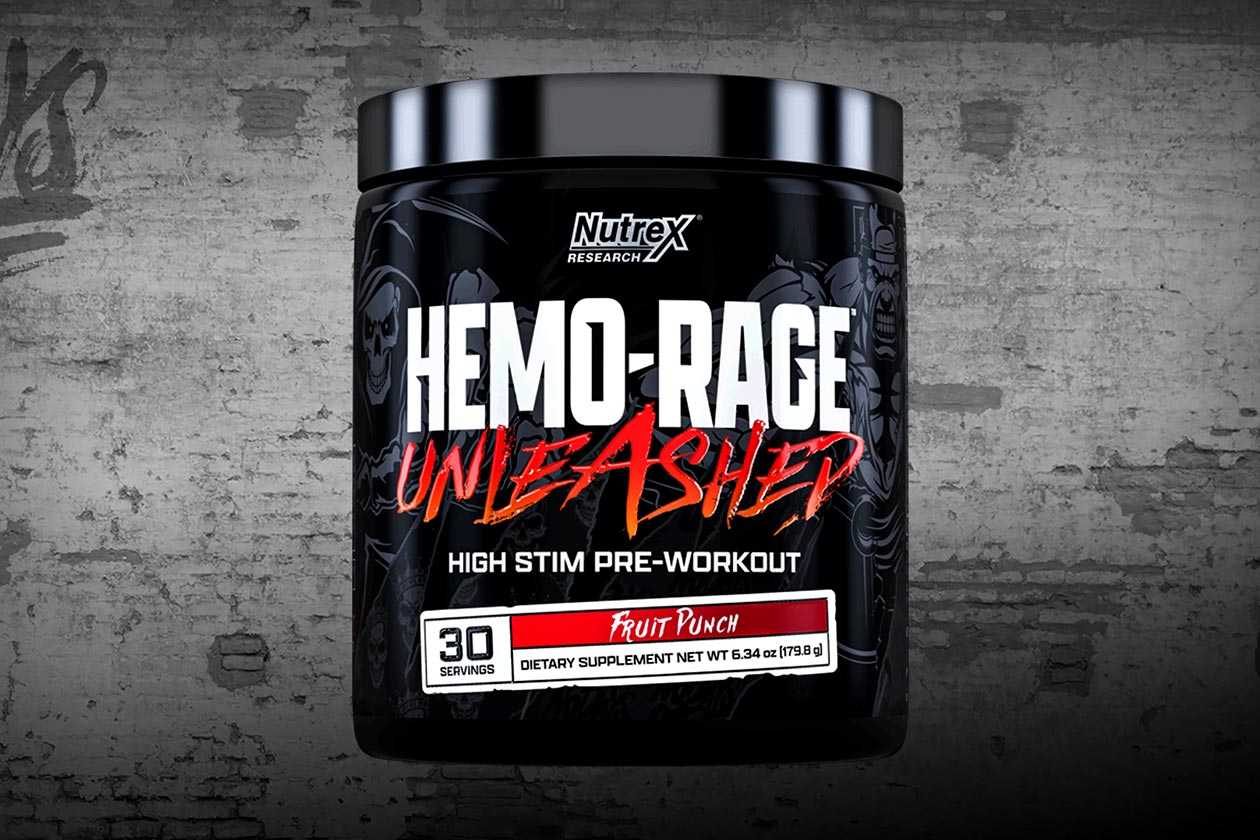 Nutrex's hyped pre-workout has been revealed and released, and as suspected, it sees the return of the brand's original pre-workout name, Hemo-Rage, with Hemo-Rage Unleashed. Longtime fans of the brand will remember that Hemo-Rage was one of the popular supplements back in the DMAA-era as Hemo-Rage Black Ultra Concentrate, which has been followed by many versions over the years, Unleashed being the latest.
Non-transparent formula
Nutrex's Hemo-Rage Unleashed is promoted as an intense, high-stimulant pre-workout and promises hard-hitting energy, laser focus, and enhanced muscle pumps. Unfortunately, as you can see in the facts panel below, the brand has put all of the product's ingredients into a non-transparent blend, so we don't know how much of each component you actually get.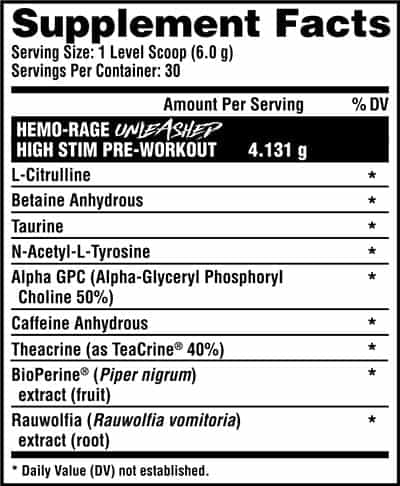 Hemo-Rage Unleashed is powered by a very a light 4.131g blend of (in order) citrulline, betaine, taurine, n-acetyl-l-tyrosine, alpha-GPC, caffeine, TeaCrine, BioPerine black pepper, and alpha yohimbine. While the facts panel doesn't list it, Nutrex does state the total amount of caffeine you get per serving elsewhere on the label, and it is on the intense side at 400mg.
Compared to Outlift Amped
Though Nutrex has packed a good amount of caffeine into Hemo-Rage Unleashed — with TeaCrine and alpha yohimbine also adding to the stimulating experience — some of those other ingredients aren't at the amounts we expected. With the active ingredient total in the blend at 3.731g after taking away the caffeine, that leaves no room for the more common and effective amounts of the likes of citrulline and betaine.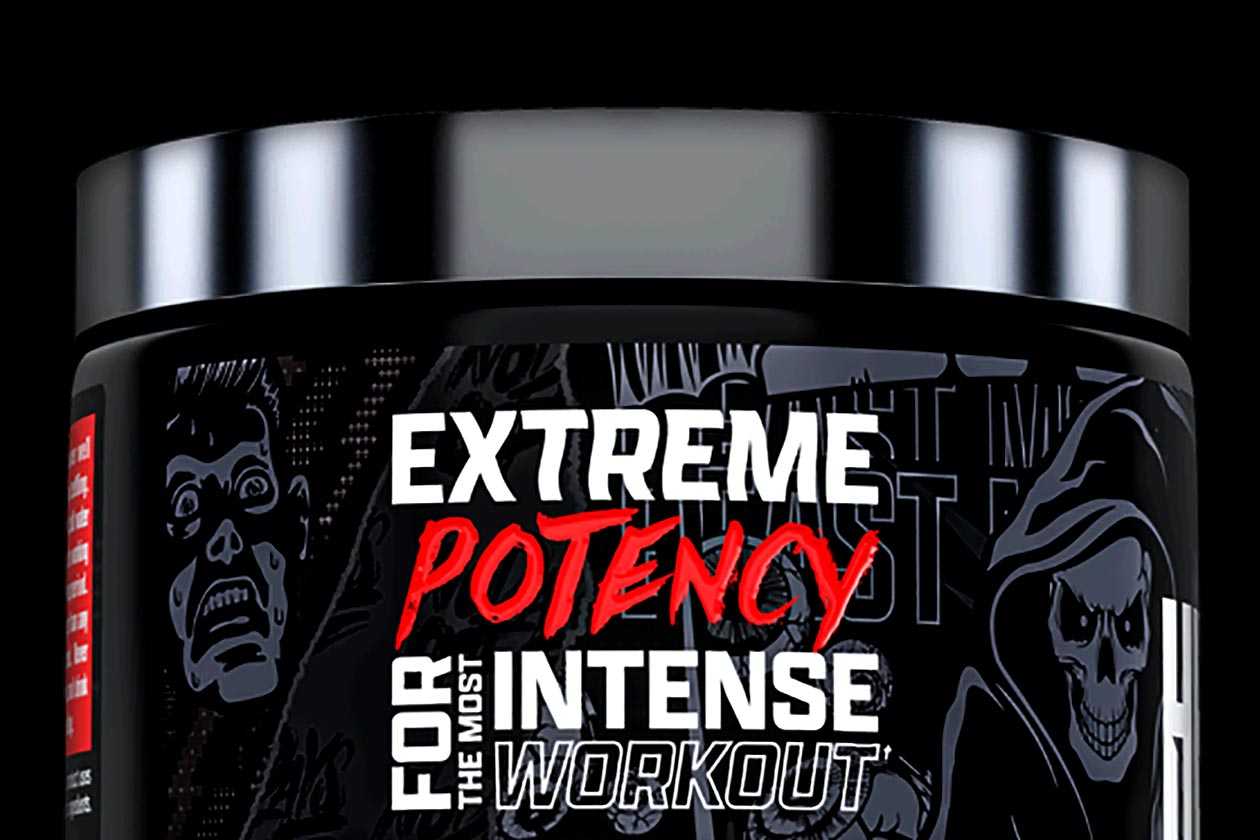 You can compare Hemo-Rage Unleashed in-house against one of Nutrex's other pre-workouts in Outlift Amped, which has most of the same ingredients, including citrulline (from citrulline malate), betaine, taurine, and n-acetyl-l-tyrosine. In Outlift Amped, those four alone combine for 10.58g, but as mentioned in Hemo-Rage Unleashed, Nutrex leaves them plus alpha-GPC, alpha yohimbine, TeaCrine, and BioPerine, just 3.731g.
Where to buy
We really would have liked to see that blend larger to give those typically heavier-dosed ingredients room for respectable amounts such as 6g of pure citrulline and 2.5g of betaine, although if you do want that, you could just buy Outlift Amped. With that said, 400mg of caffeine, TeaCrine, and alpha yohimbine should deliver the product's promoted high-stimulant experience, which is available now from nutrex.com for $5 less than Outlift Amped at $39.99 for a 30 serving tub in Fruit Punch and Orange Mango flavors.